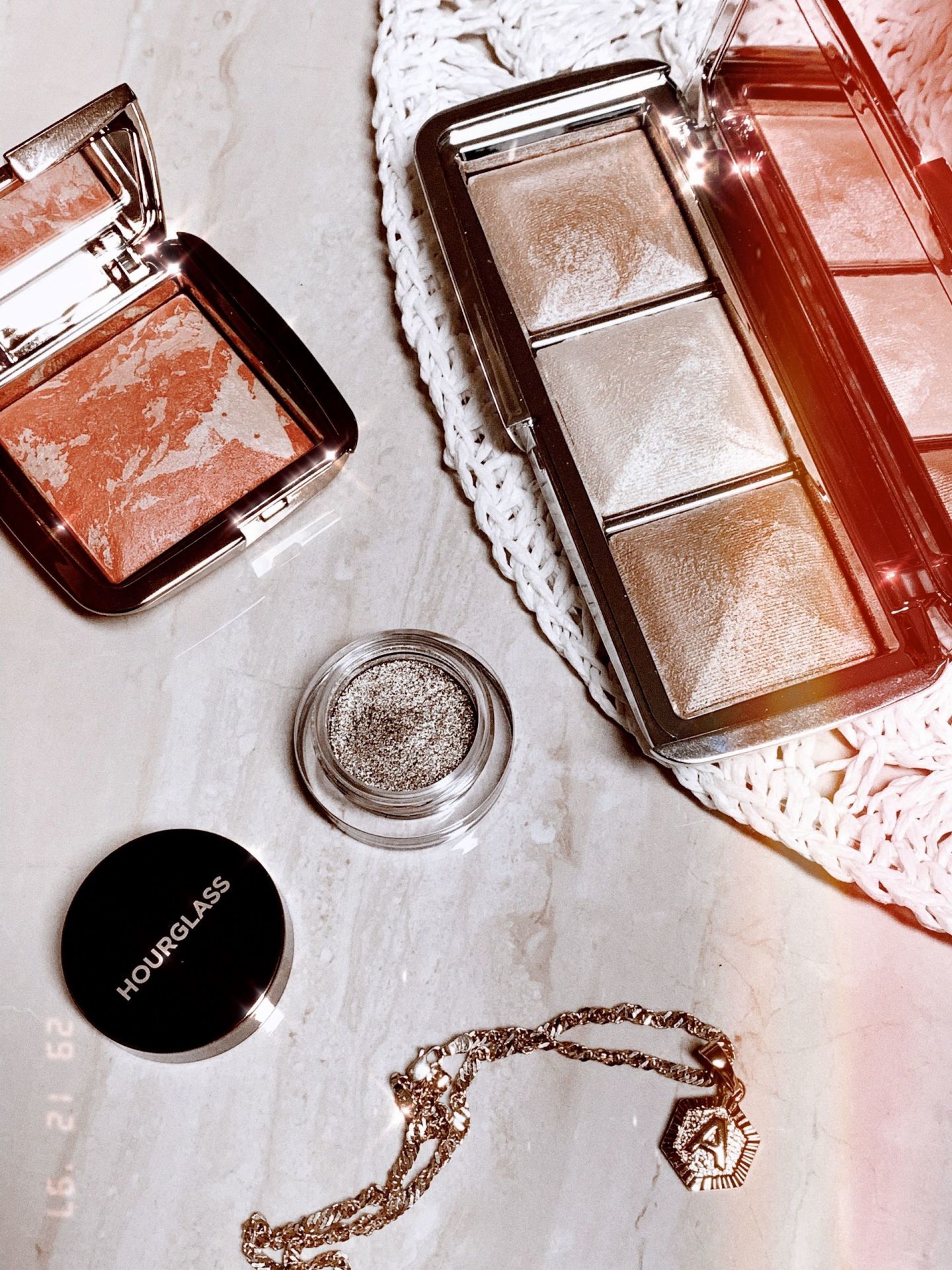 Hey loves, hope you are all staying safe & doing well at home! Today's blog post is another round-up of some of my absolute favourites from Sephora– just in time for their annual Spring Beauty Insider Sale! I wanted to remind you about this wonderful event & let you know about some old & new products that I have been enjoying for the past few months (even years!). As an avid beauty lover, you're going to see that I mention a lot of Sephora "favourites" in this post- but I can't help it. I truly LOVE these products! Some of these are favourites you might've seen in the past, but it's always good to refresh that memory- don't you think?
There are many reasons as to why I love these products. Some of these are specific products or just the brand in general, but you'll see as we go along how GORGEOUS these products are, including why I love each and every one of them. I've been using the vast majority of these for years so they're my tried & true.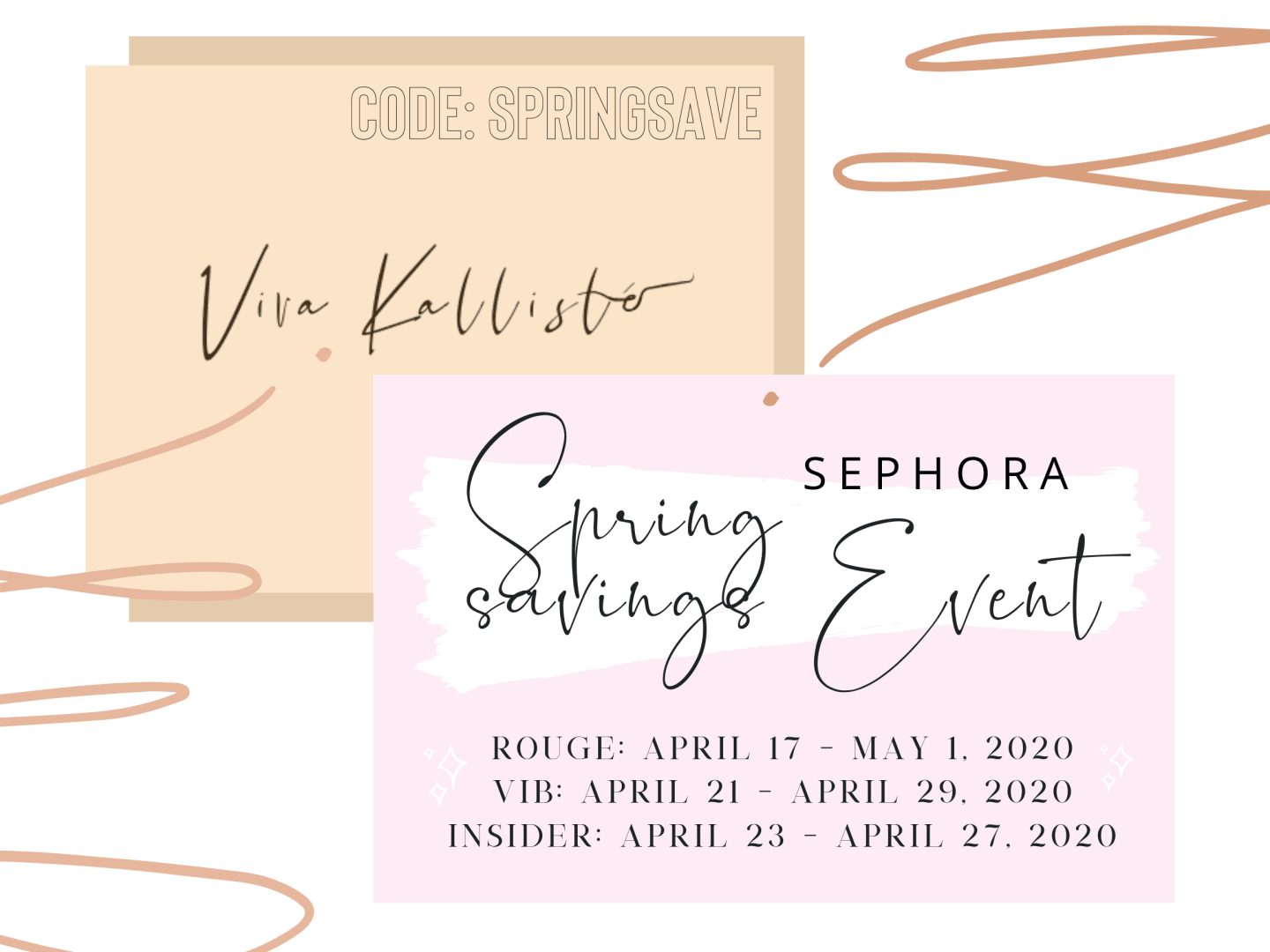 What tier are you? Make sure to check beforehand so that you can figure out what day the sale starts for you! FYI- the code can be used multiple times!
Rouge members get 20% off
VIB members get 15% off
BI members get 10% off
There are some exclusions/limitations: 1 Dyson item and 5 Morphe items per SKU per transaction. Not valid on The Ordinary products & MAC Cosmetics VIVA GLAM products. Offer cannot be combined with other promotions/rewards.
So before we get on with these products, I just wanted to point out that I totally get that we're all in quarantine right now & that some of us don't have jobs or enough money to pay for things like this. If you can't buy anything during this sale- that is TOTALLY fine. You don't have to force yourself to spend unnecessary $ if you can't. In all fairness, I probably won't be buying a lot at all during the Sephora sale. I'm thinking of maybe grabbing about 3-4 products in total.
I just thought that this post might come in handy in case you were browsing products to potentially grab- especially since they'll be 10-20% off! I usually will wait til' these sales come around to either stock up or try new products that I've been eyeing. Right now, I was thinking of maybe trying a few things because why not- I'm in quarantine with nothing to do! I'll probably end up doing some reviews as well. What do you think?
Anyways, the bottom line is that any sort of discount at Sephora is a sweet deal.
I never like paying full price for anything, LOL.
One thing to note is that Sephora has a good return policy. If you need to return anything- you can totally do that. Right now they've extended their return policy from 30 days to 60. For more info, click here.
Makeup Recommendations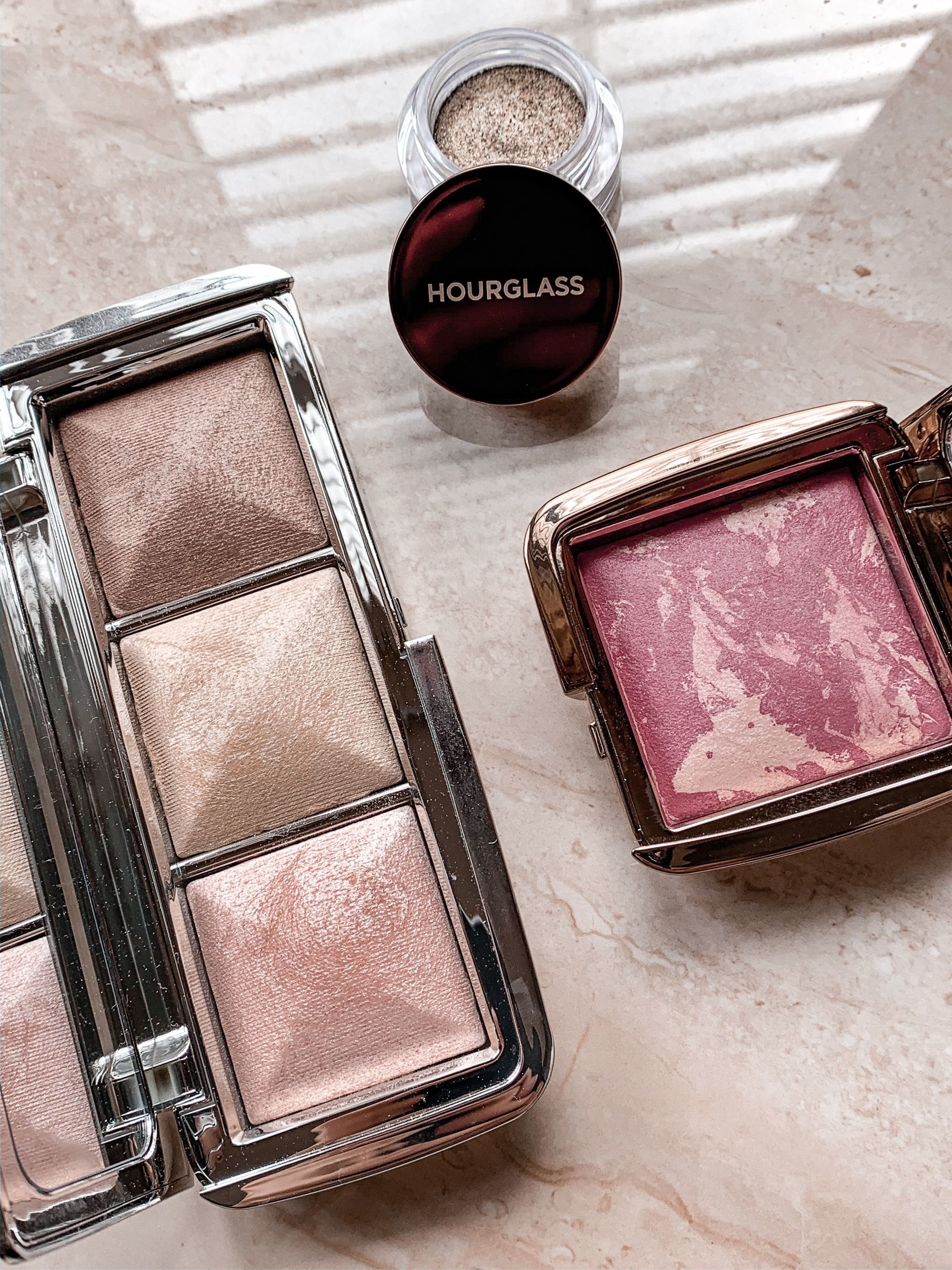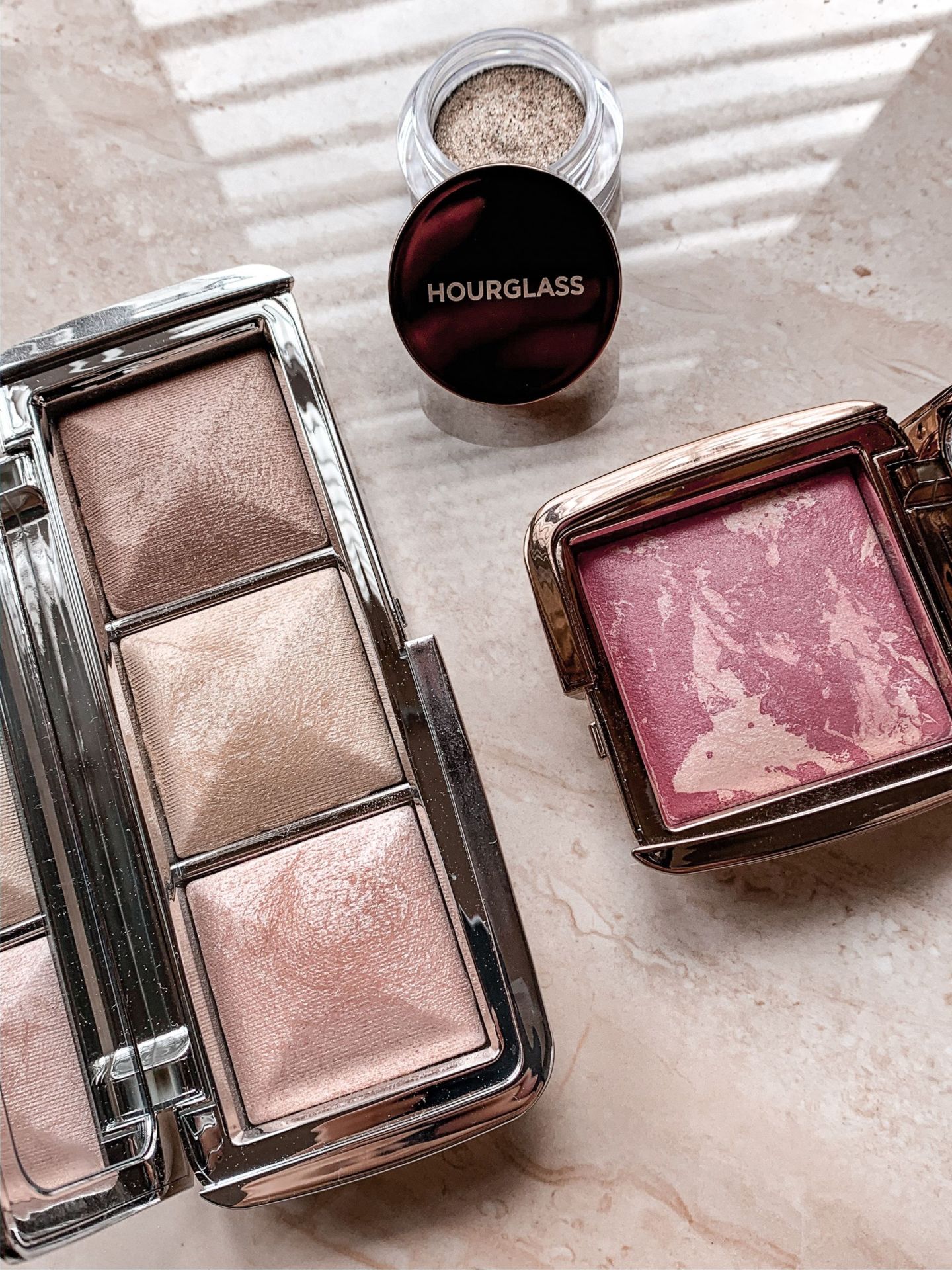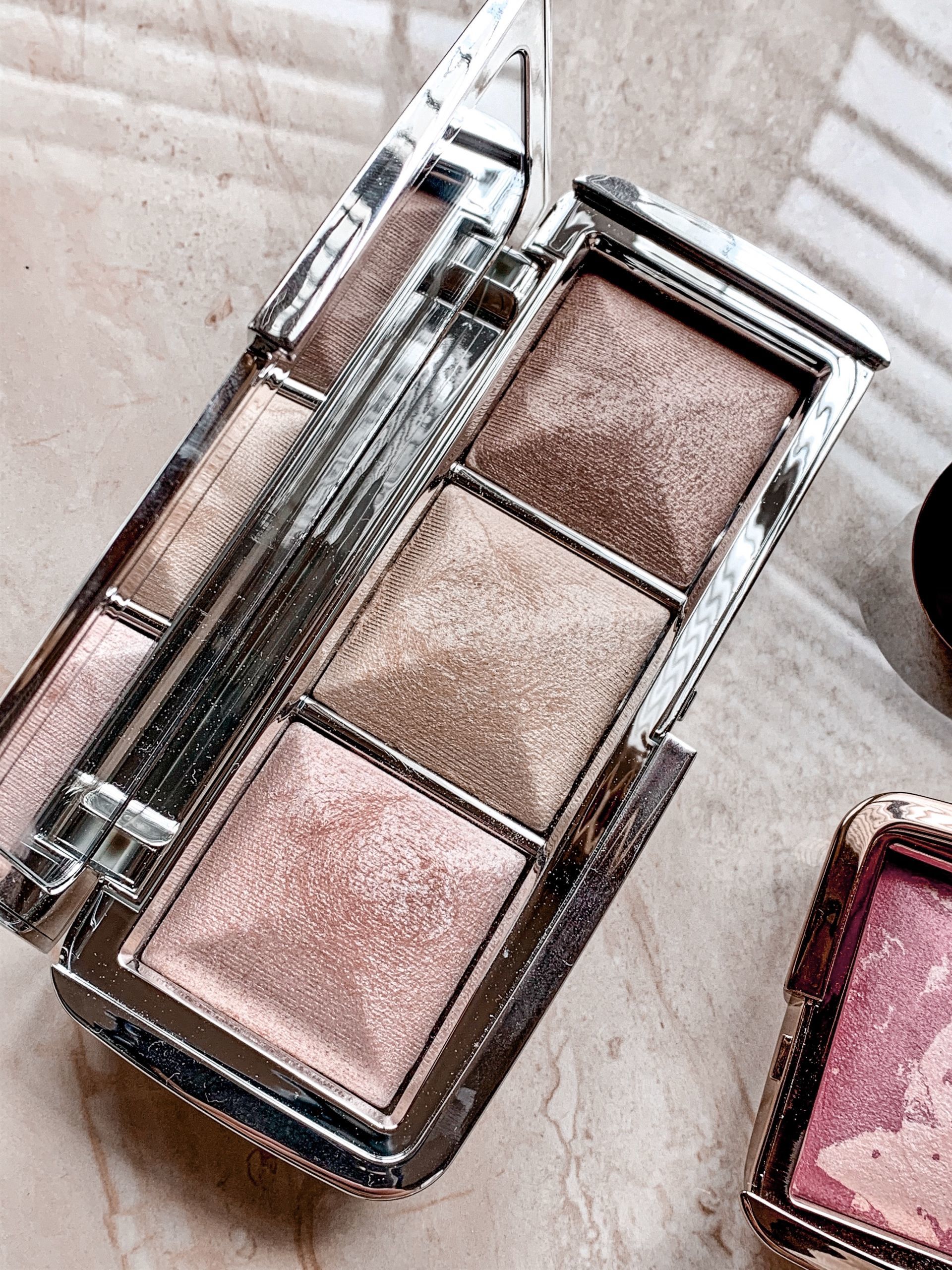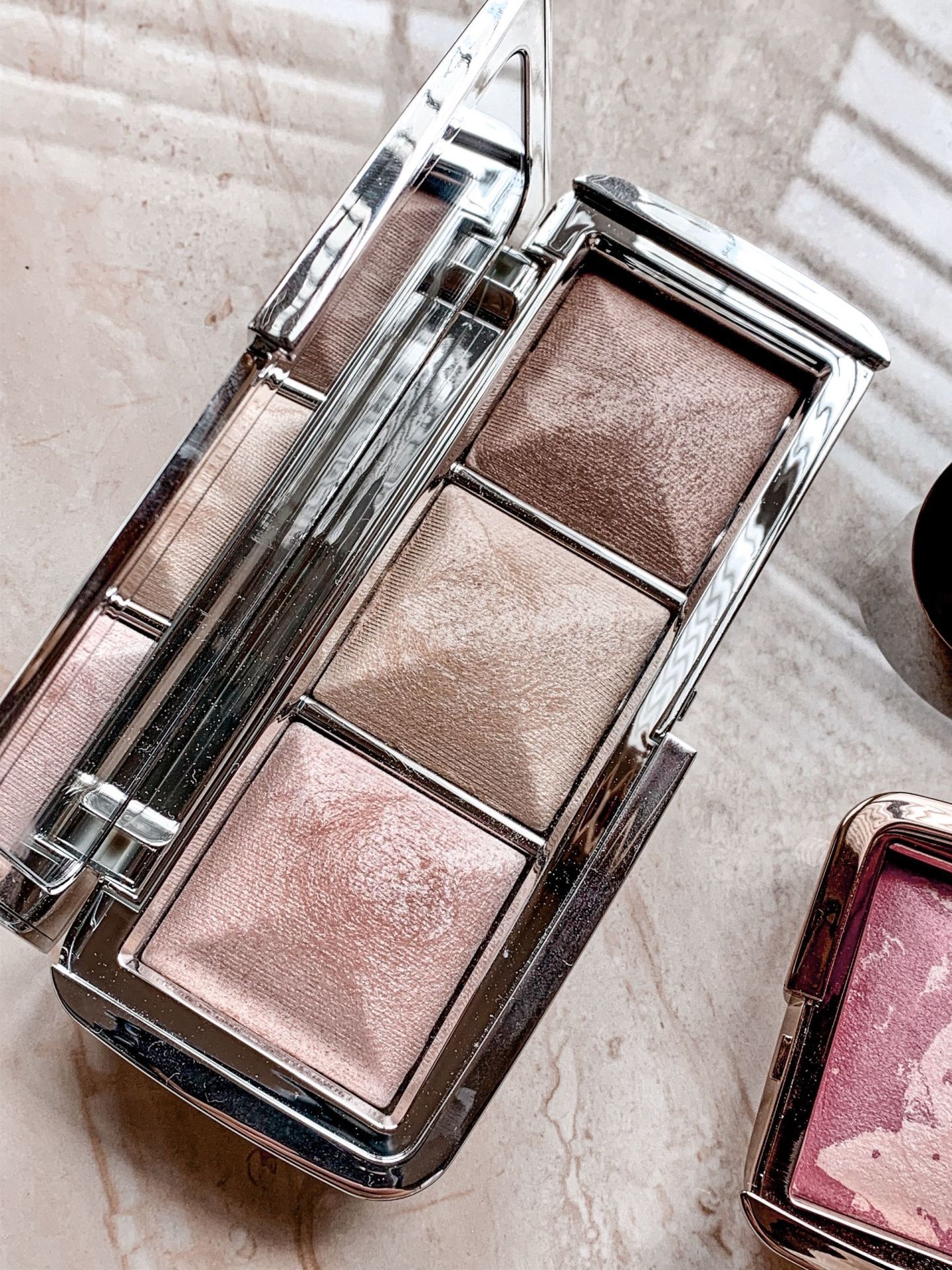 I absolutely love this Hourglass Ambient Metallic Strobe Lighting Palette! It was limited edition but it came BACK for whatever reason… if you can, definitely grab this. It's beautiful- gives off a reflective sheen without being overly metallic. Truly makes a statement. Out of all my highlighter palettes- this has got to be my favourite!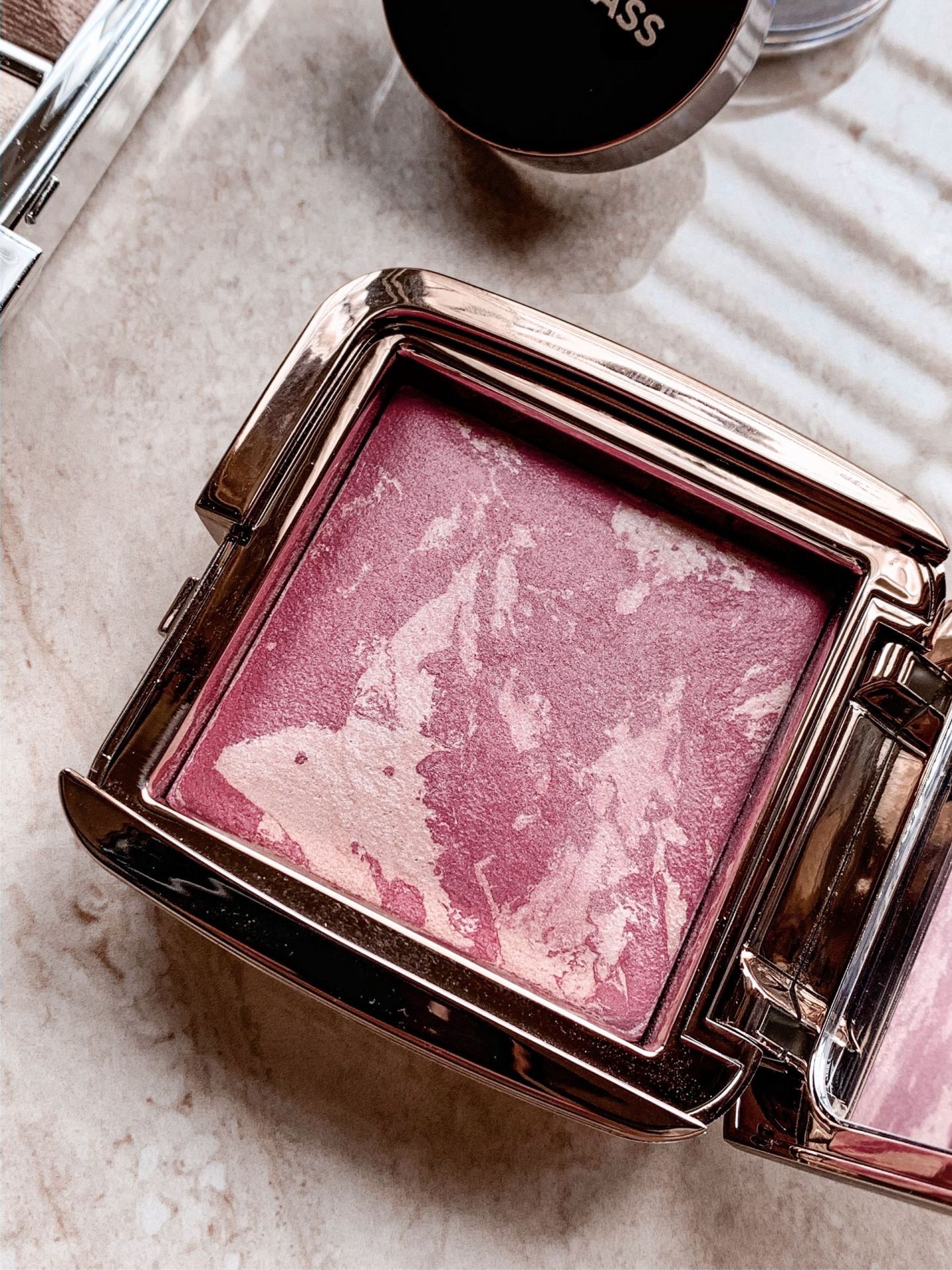 Hourglass Ambient Lighting Blushes… where do I even start. These are so beautiful- and every girl should have at least one. They apply so evenly on the skin and gives you a lit-from-within type of glow. These are hands-down my favourite high-end blushes. The formula, the texture- everything situates so nicely on the face once applied. It lasts a long time as well! You can never go wrong with Hourglass products in general in my opinion.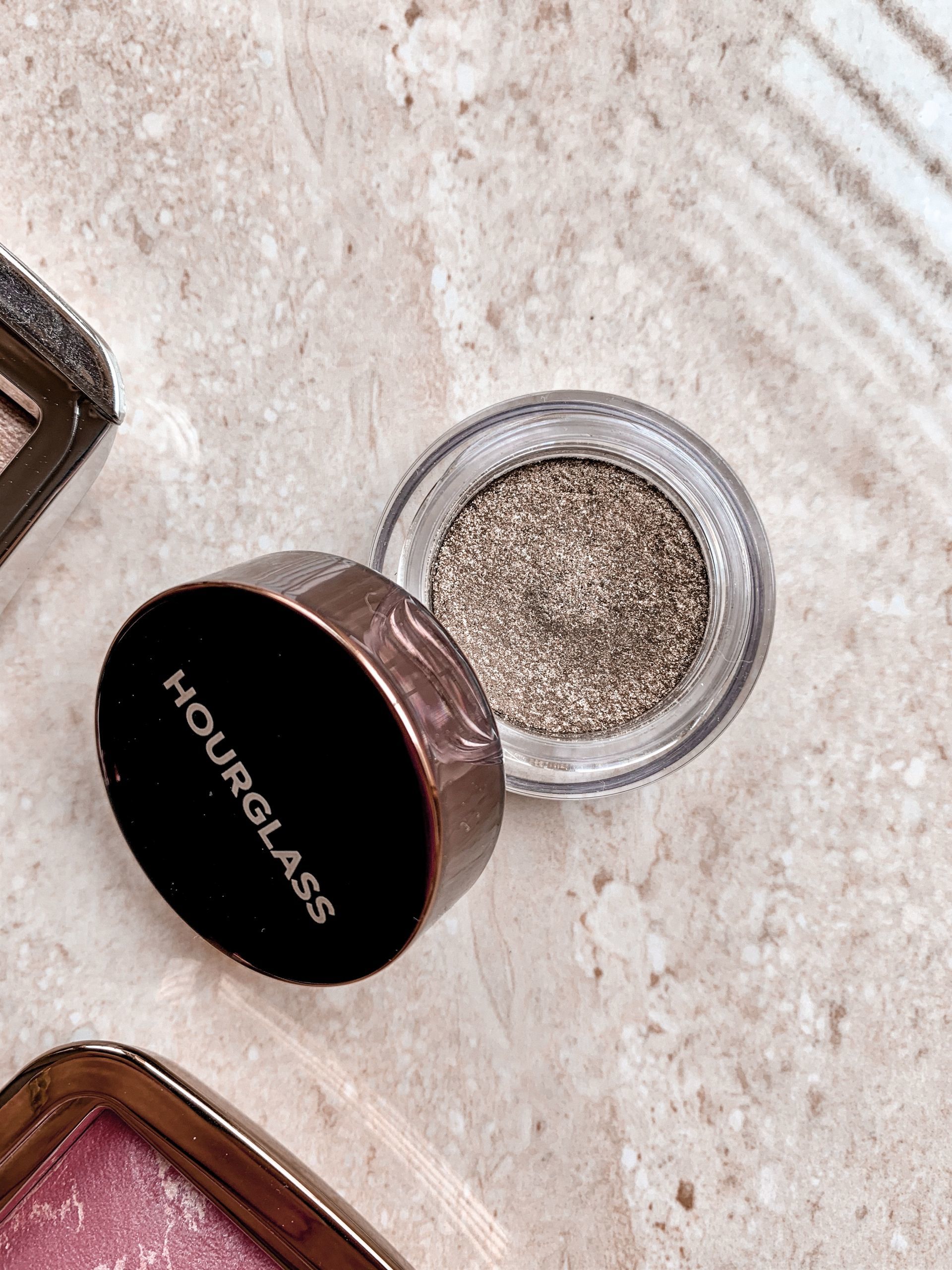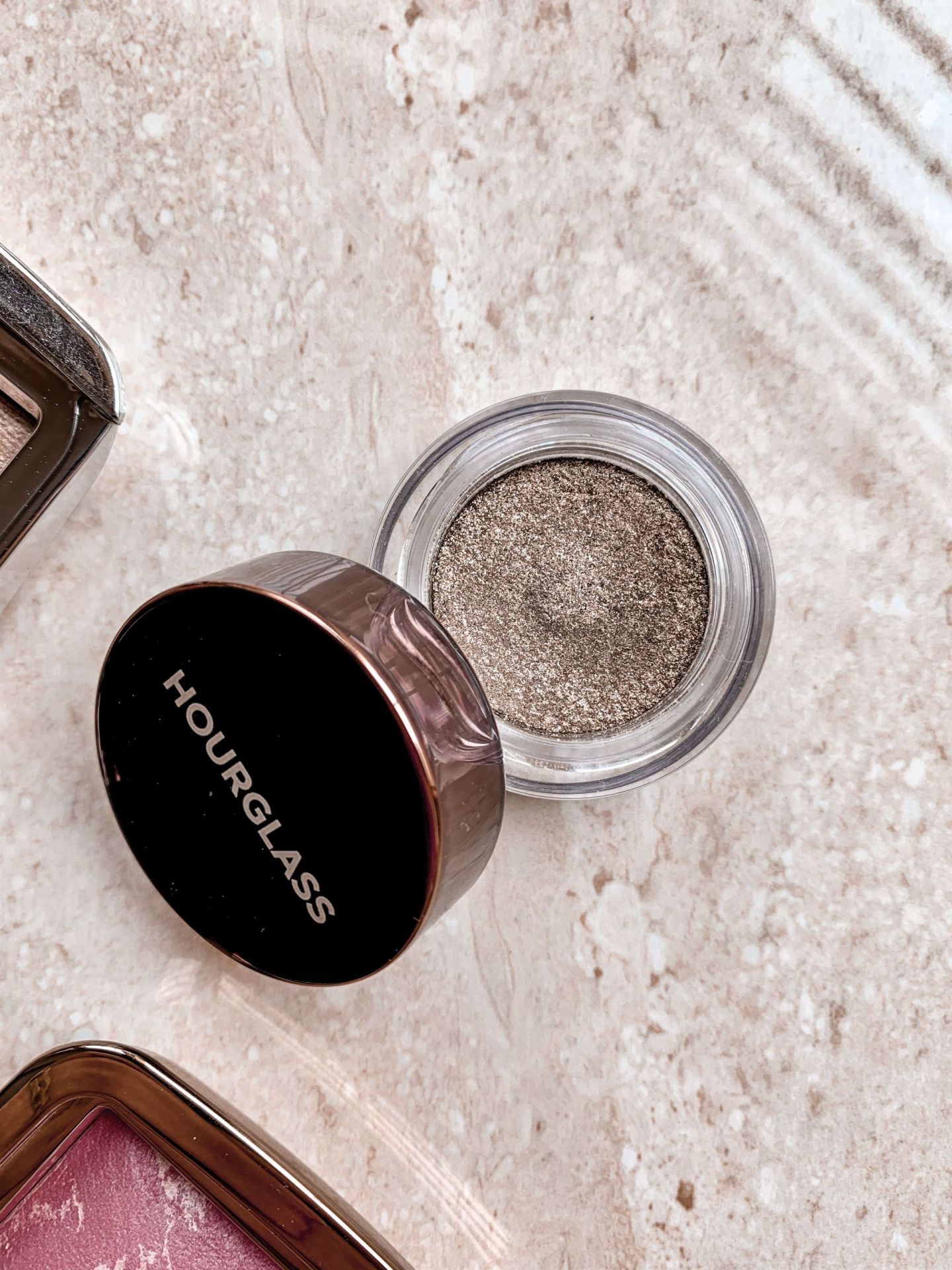 AHHH, the Hourglass Scattered Light Glitter Eyeshadow… this has got to be one of my favourite shadows. The olive green tone- the sparkle. It glides on the eyelids (I use my fingers to apply btw!) and stays PUT. I definitely recommend these if you're looking for a one-and-done type of eye look.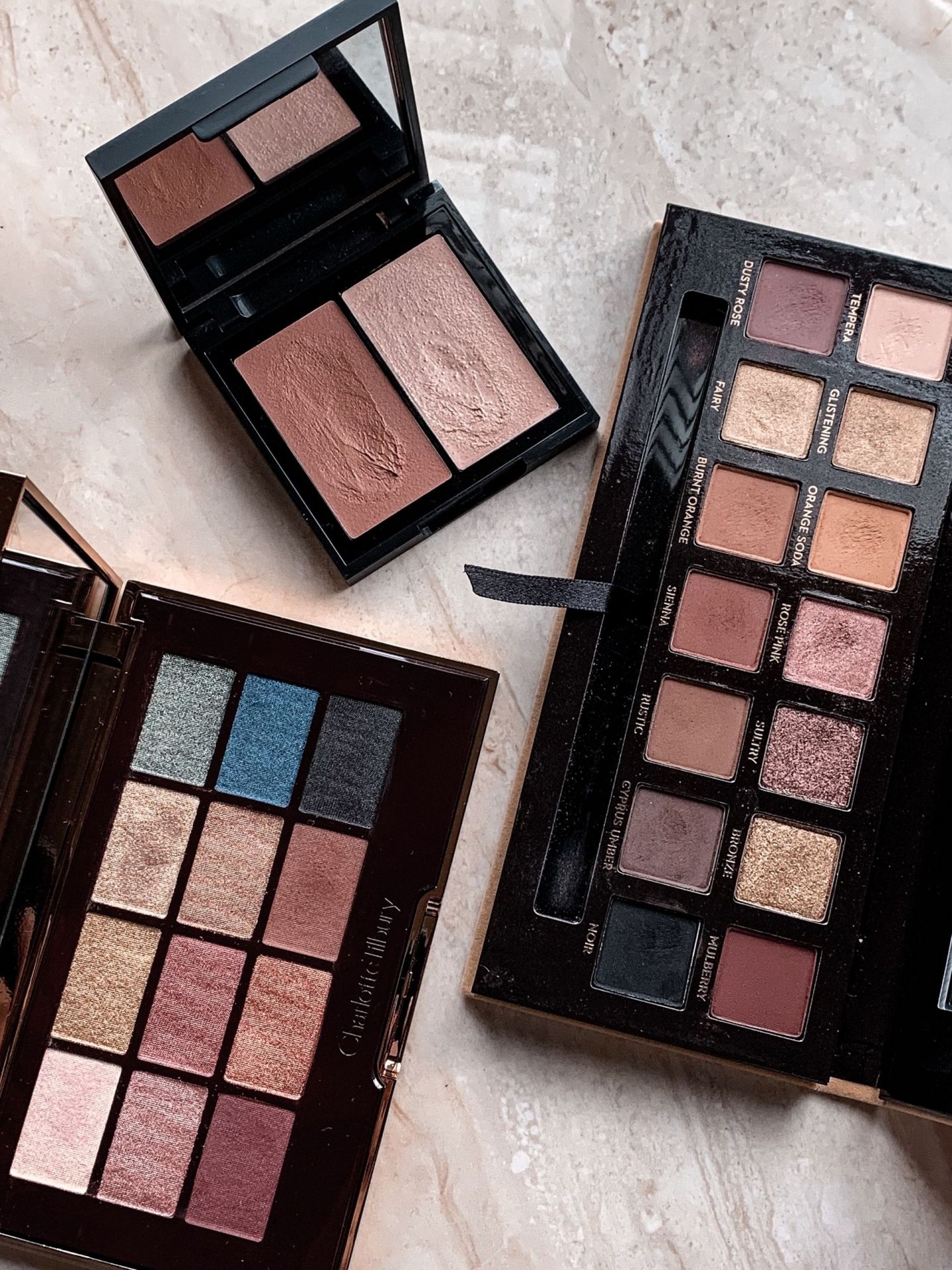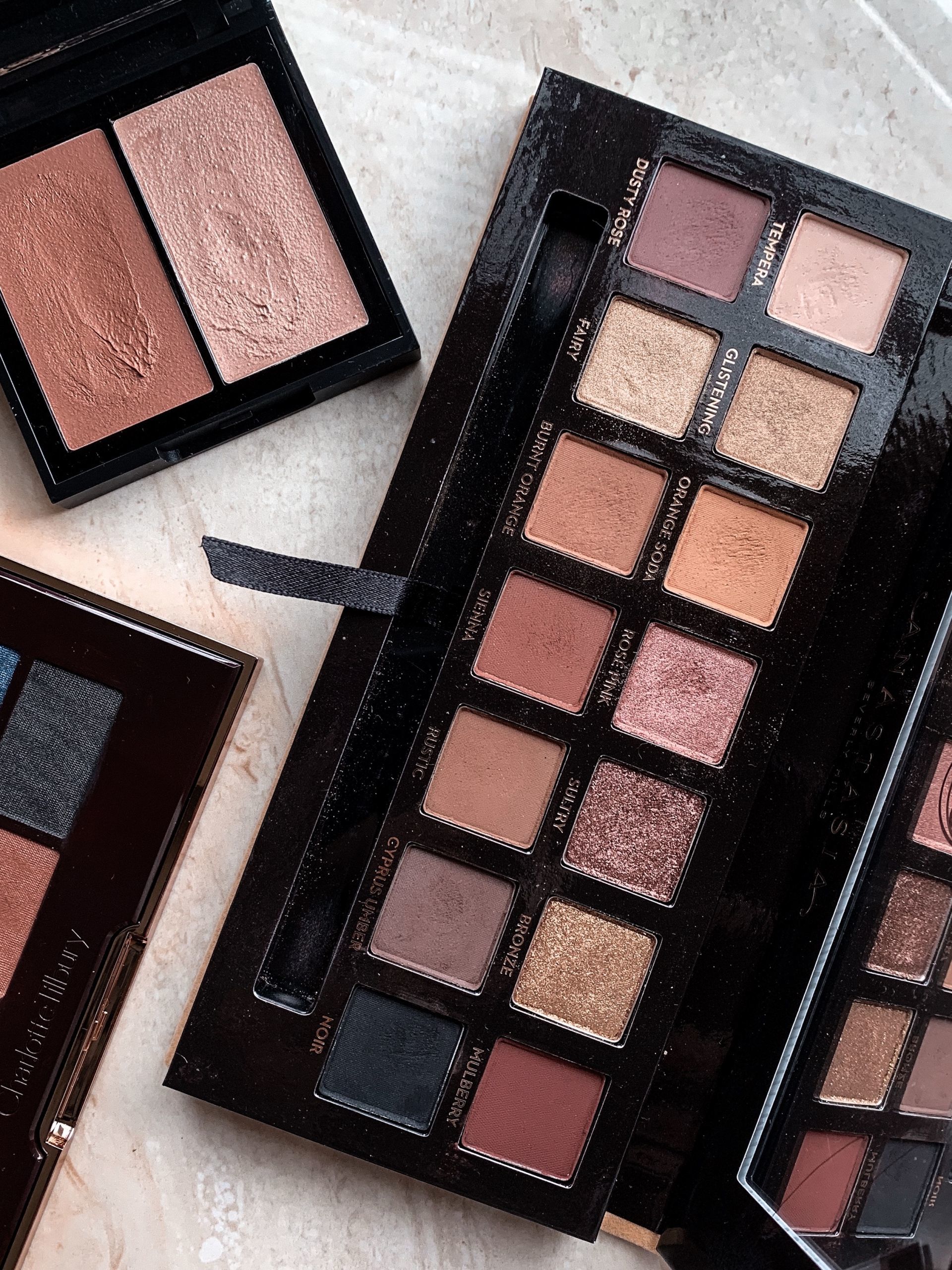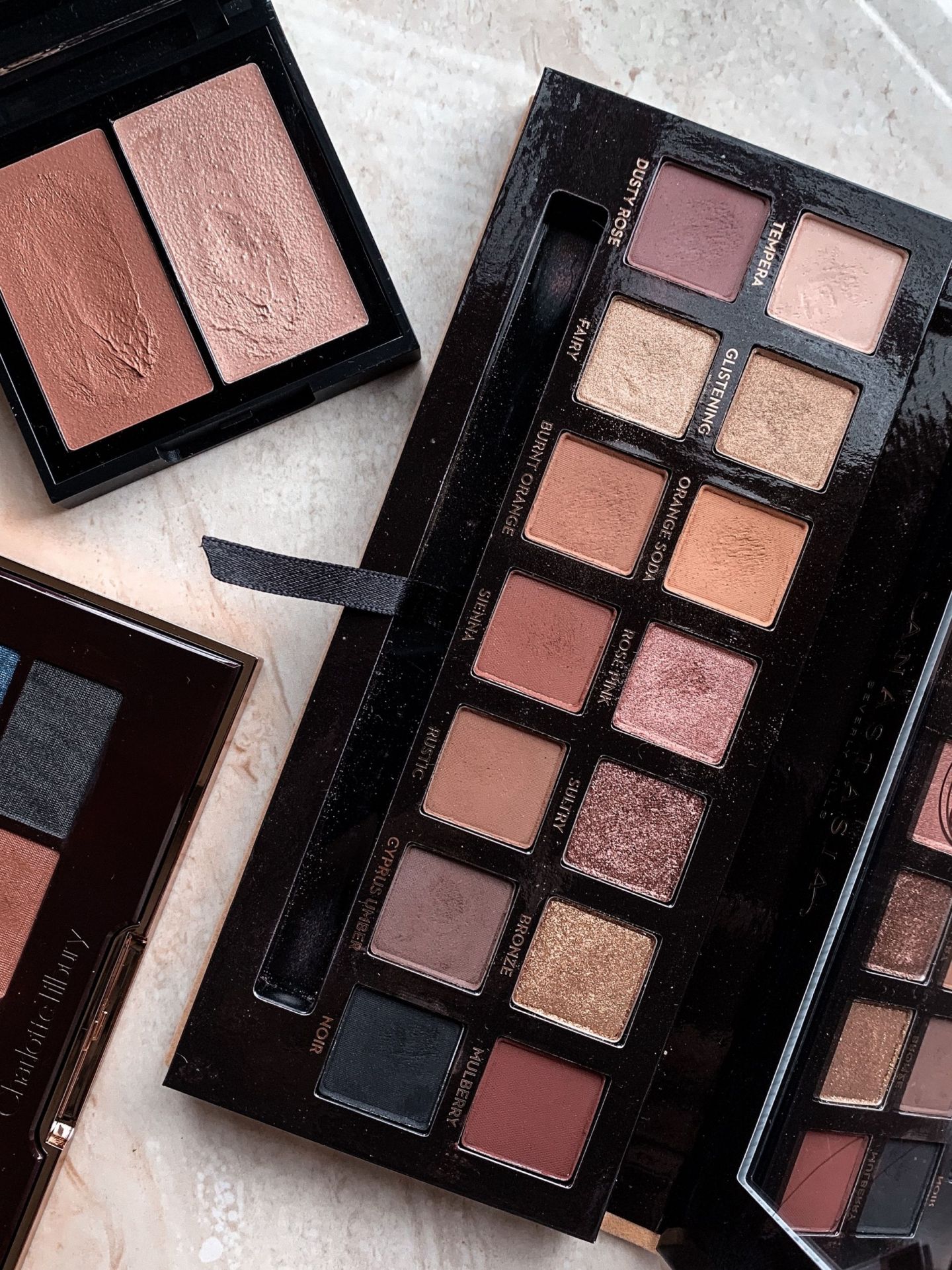 Okay, so this Anastasia Beverly Hills Soft Glam Eyeshadow Palette is in my top 5 palettes of all-time. It's one that I continuously reach for because the performance, pigmentation, the longevity & even the shades are great. It's a wonderful palette that I can see anyone liking and actually using up. It wouldn't go to waste- that's for sure!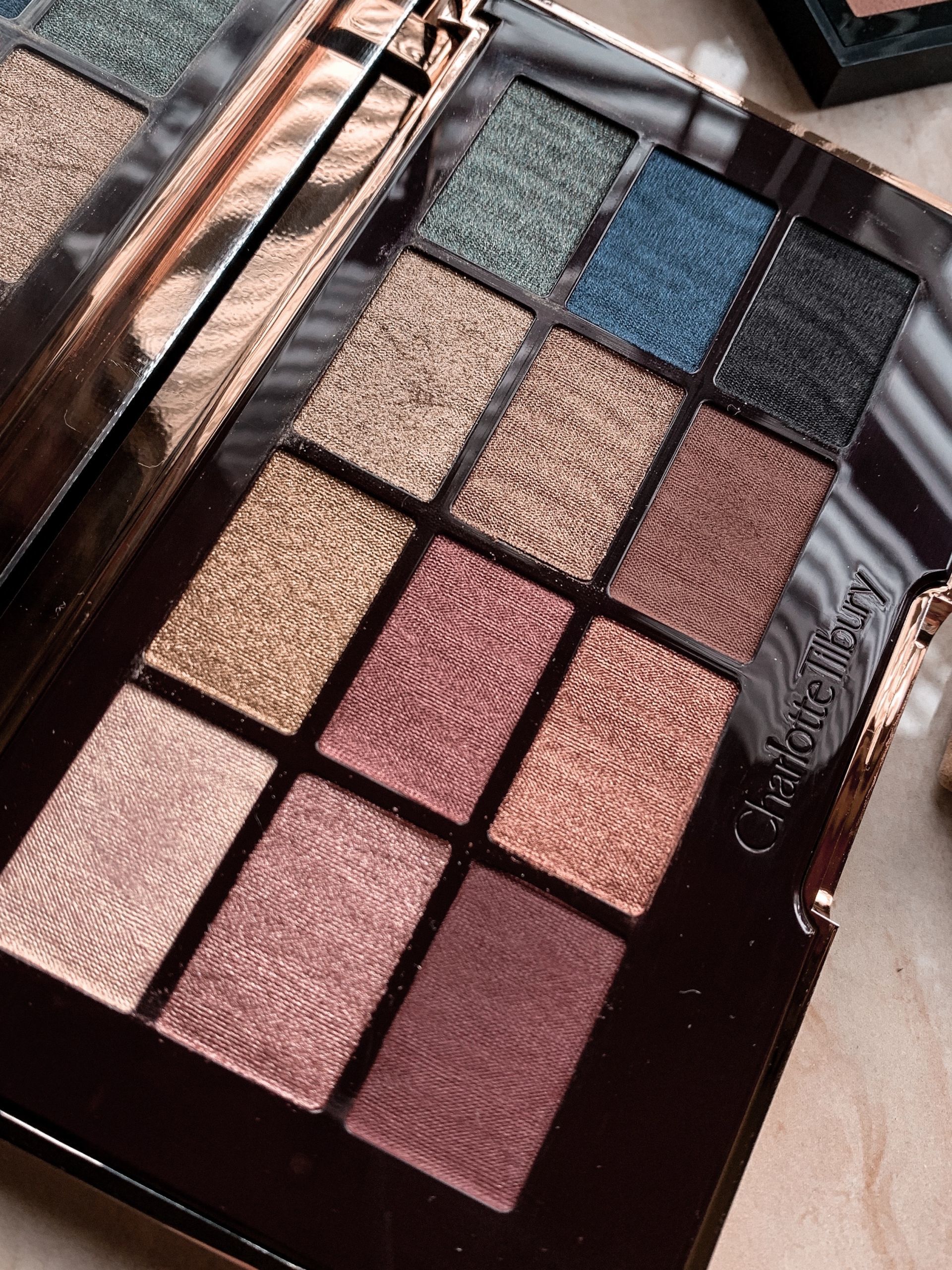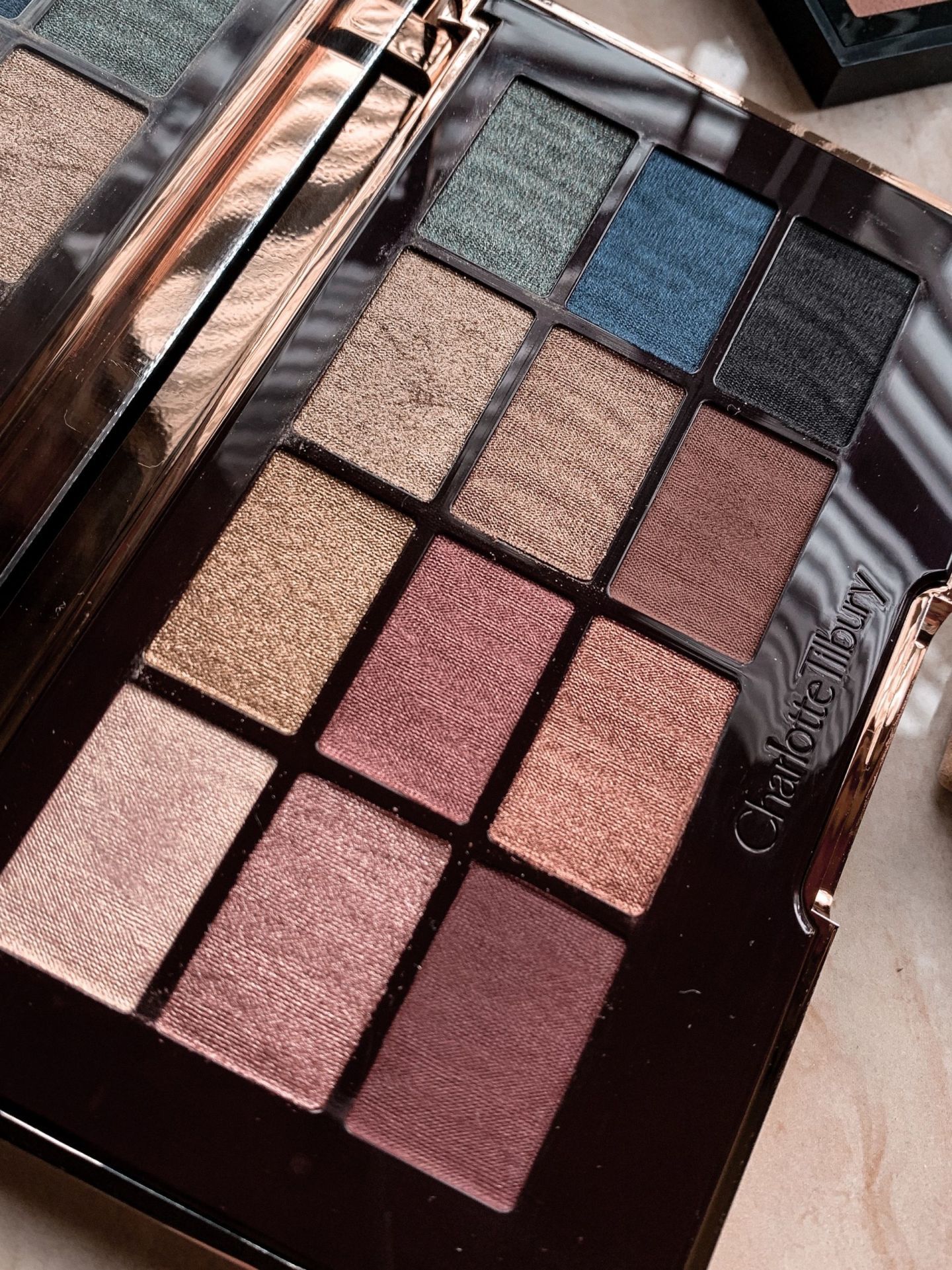 Okay, so I kinda have a love affair with the brand Charlotte Tilbury at the moment. A lot to her products in general are AMAZING. You can check my previous post out if you'd like to see her Hollywood Flawless Filter in action- but you can tell that I adore her products. Her brand in general is aesthetic-goals & makes your vanity look ultra chic LOL. I'm a sucker for packaging, and this Icon Eyeshadow Palette performs well AND looks good on my counter.
I've always been attracted to more natural/organic products & the brand Kosas has been doing a great job with theirs. I've been loving this Color & Light: Crème Cream Blush & Highlighter Duo for a while now, and have been using this on days where I don't really feel like wearing much makeup. Especially right now. I just use my fingers to apply this. It truly gives my complexion a radiant finish. If you'd like to see my complexion routine for when I feel a little fancier make sure to check out my previous blog post!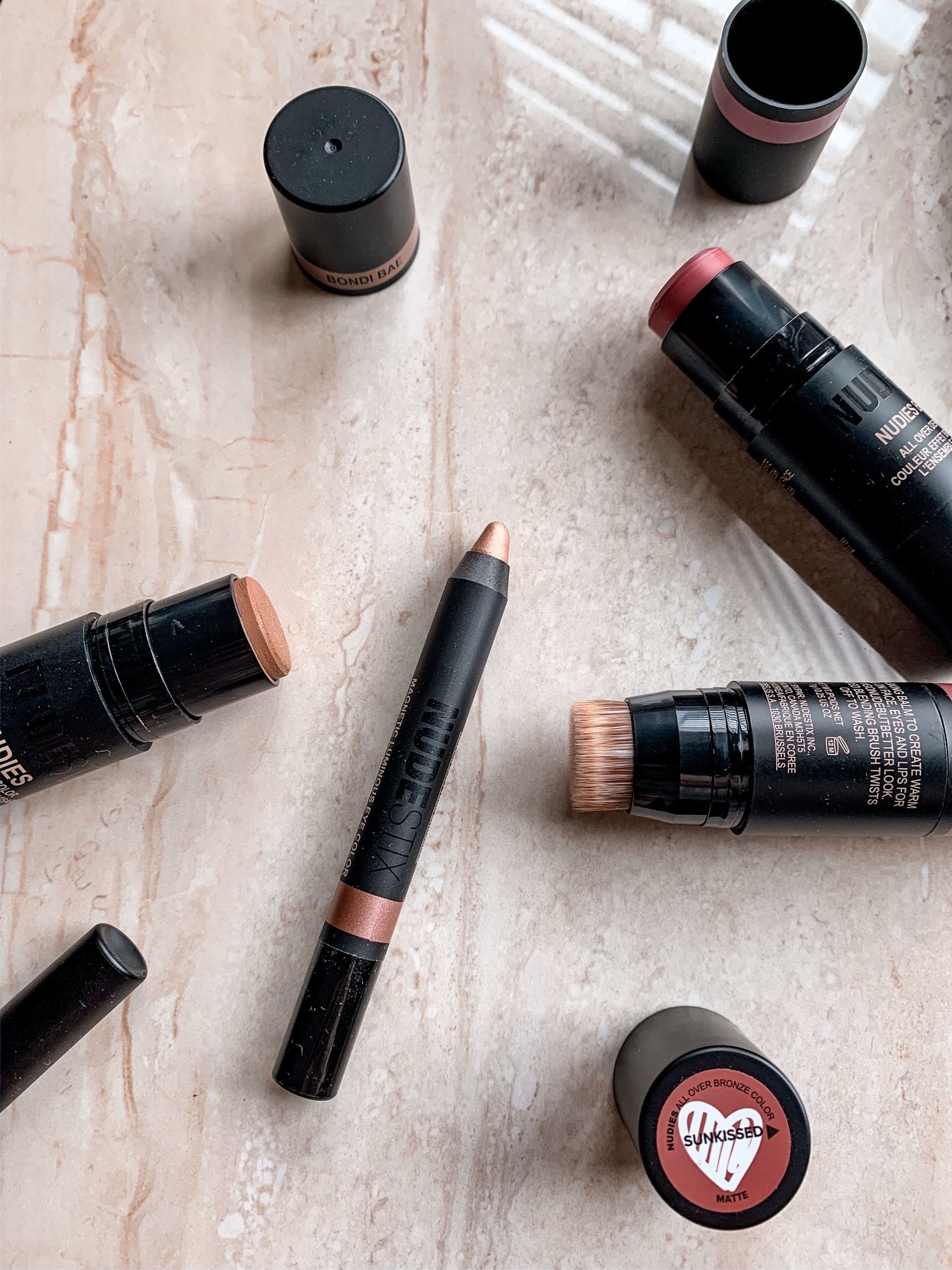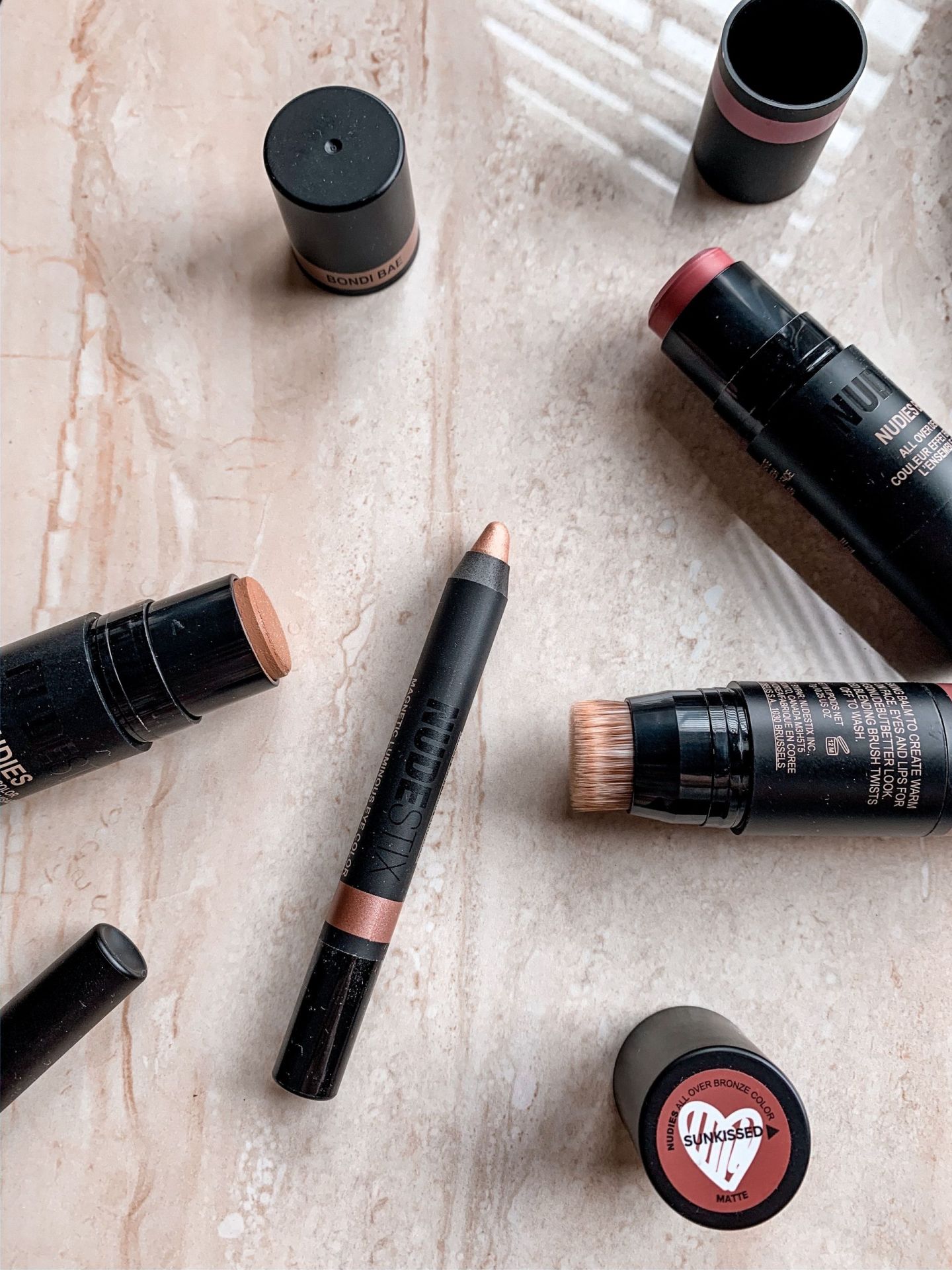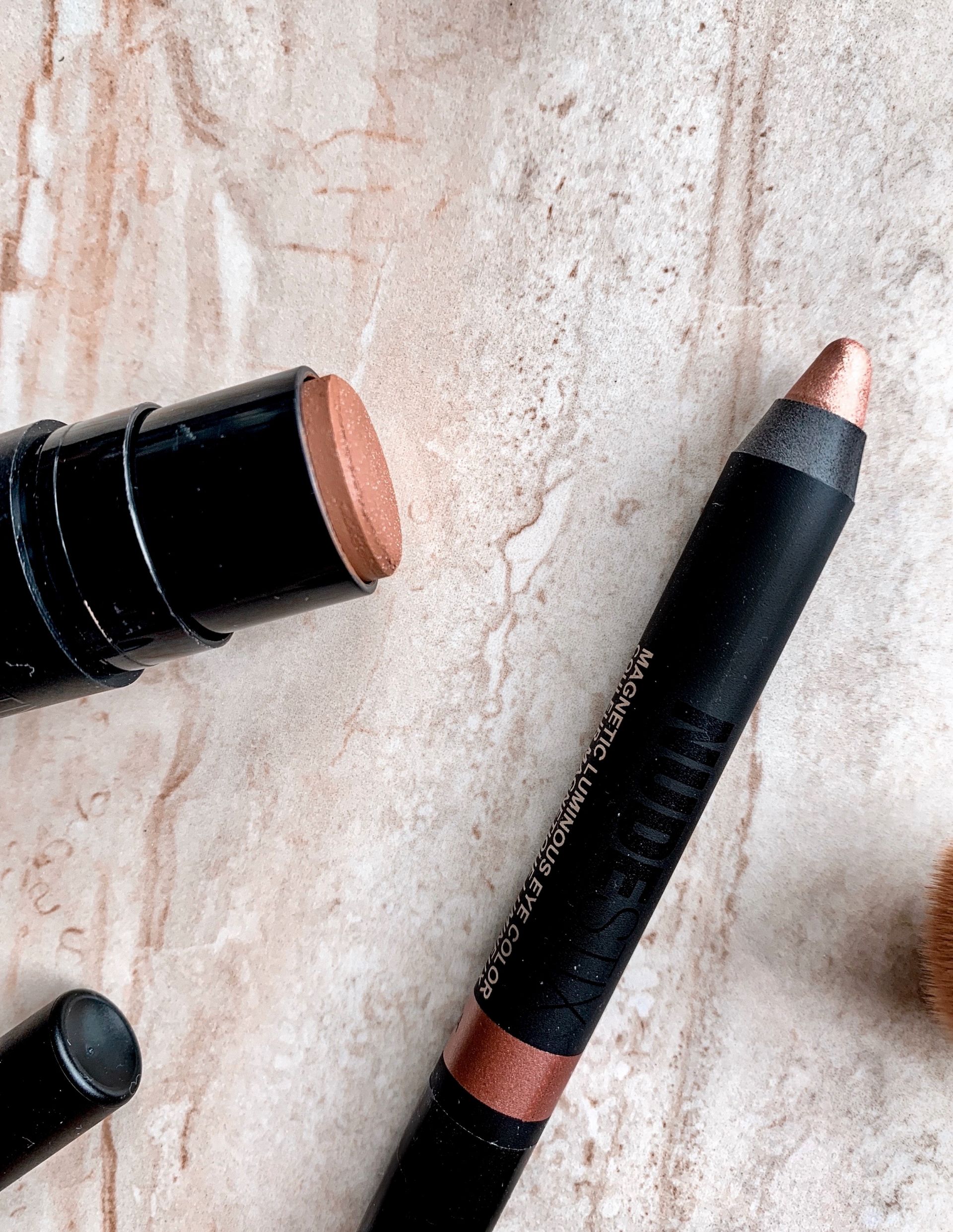 I adore the brand Nudestix in general, but these are some of my absolute must-haves. Their Nudies Matte Blush & Bronze All Over Face Colors is a staple of mine- I love chucking it into my purse for when I'm on the run. I like this product because I can easily get a monochromatic look- I sweep this over my eyes, cheeks & lips. It leaves me looking put-together, even though I literally whipped the whole look up in less than 5 minutes. The Magnetic Eye Color is another great product for when you're on a time crunch and don't have much time to think about anything LOL. I like using their lighter shades for my inner corners & their matte finishes like "fig" for an all-over wash of colour on the lid. To be honest I have a bunch of other favs by them but they're just scattered in a bunch of my handbags! I literally take them everywhere I go…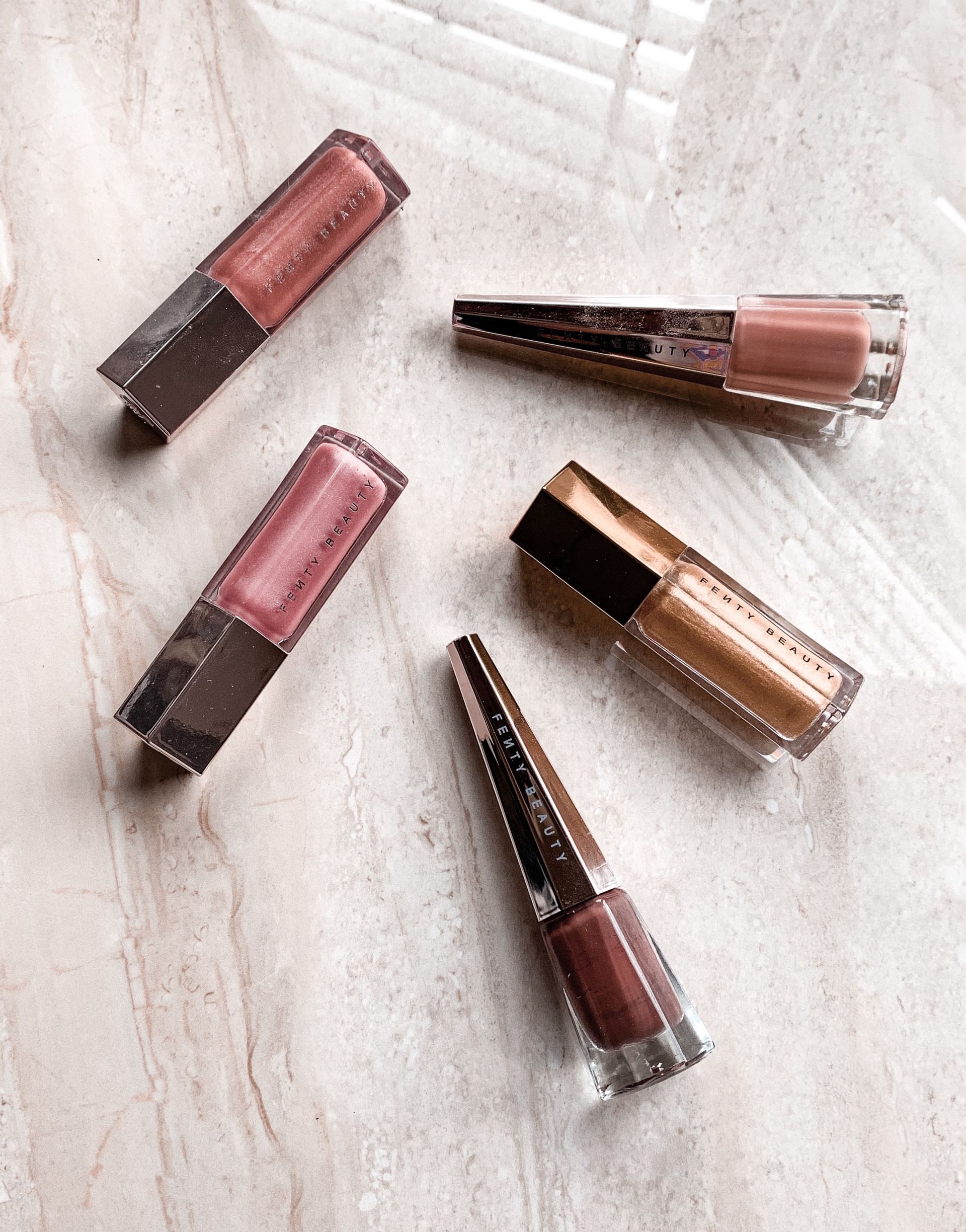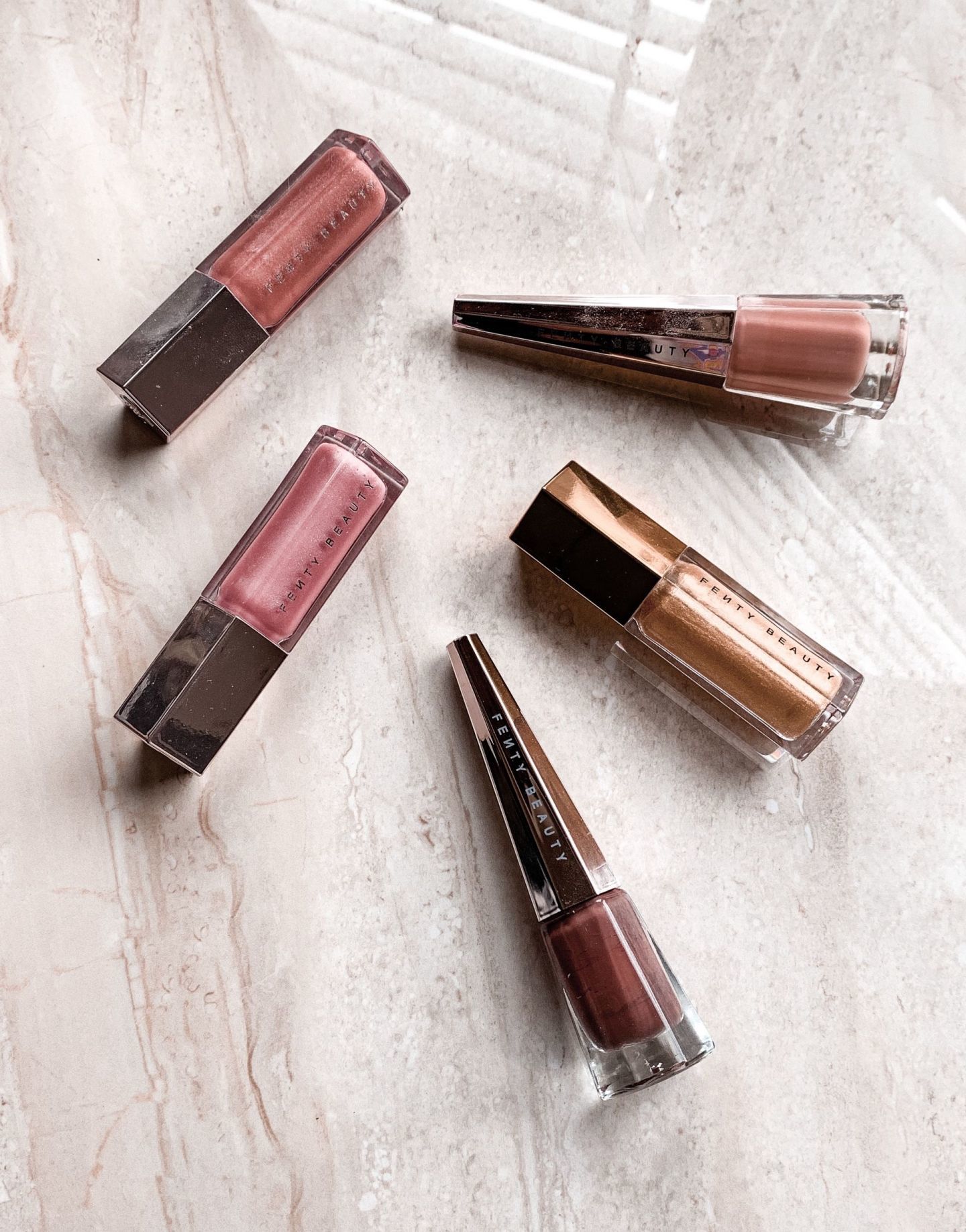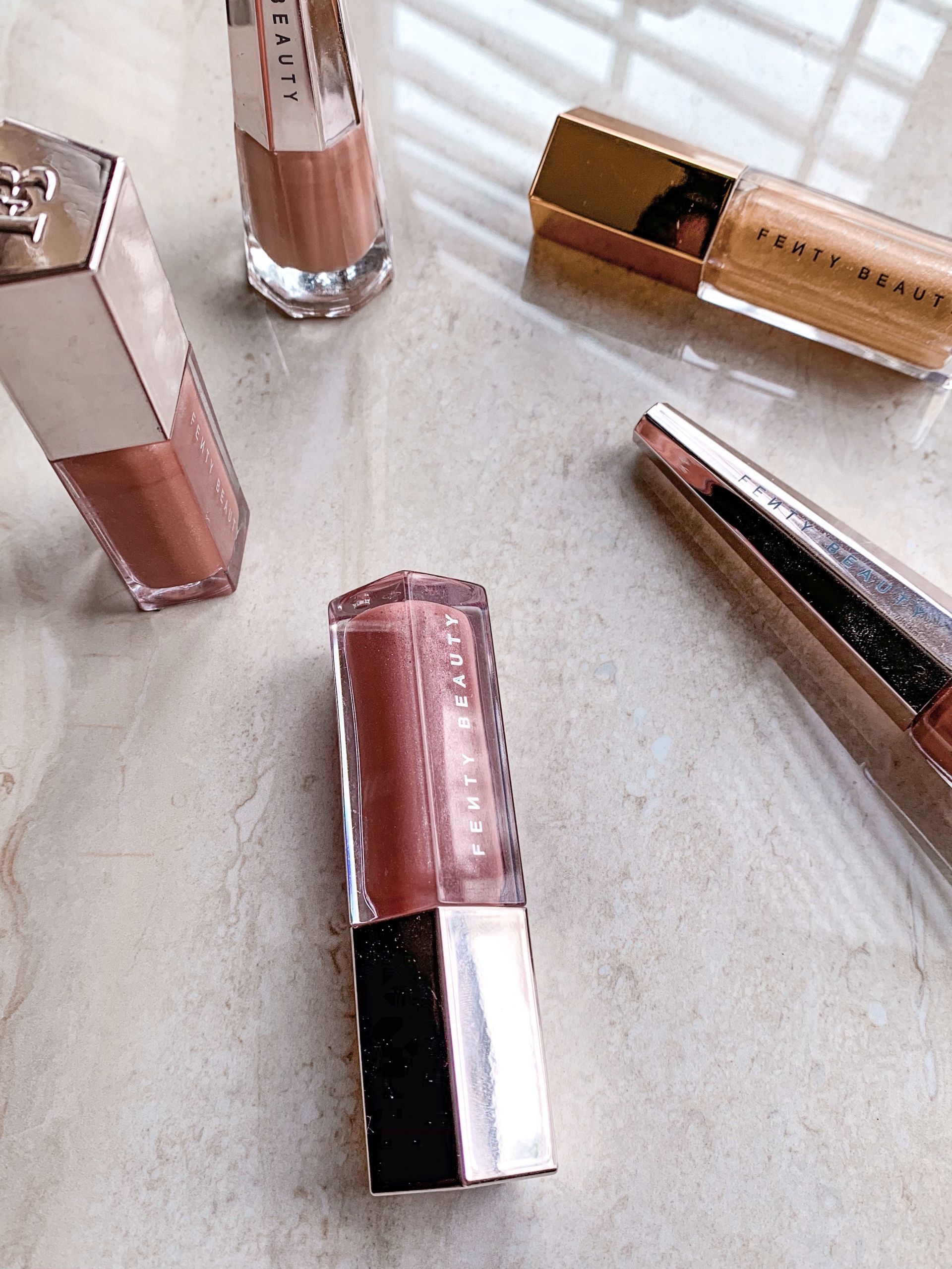 Fenty Beauty… created by the one and only Rihanna. I love her product range and the fact that she caters to all women of colour. She's such an inspiration! I remember when she was first coming out with Fenty Beauty, I peeped the beautiful Gloss Bomb Universal Lip Luminizer and knew instantly that this would be my first buy from the line. I was right on the money! This product is my favourite lip gloss formula of all time to be frank. I've never had a more moisturizing (and tasty!) gloss. A little goes a very long way and the shine factor is insane. After the success of their glosses, they finally came out with the Stunna Lip Paint Longwear Fluid Lip Color– a long-wearing liquid lipstick that I obviously picked up as soon as it dropped. I don't regret it. This product is super light-weight & doesn't dry out my lips which is a plus. Quick little tip: make sure to moisturize your lips heavily beforehand because liquid lipsticks are known to dry them out sometimes!
Skincare Recommendations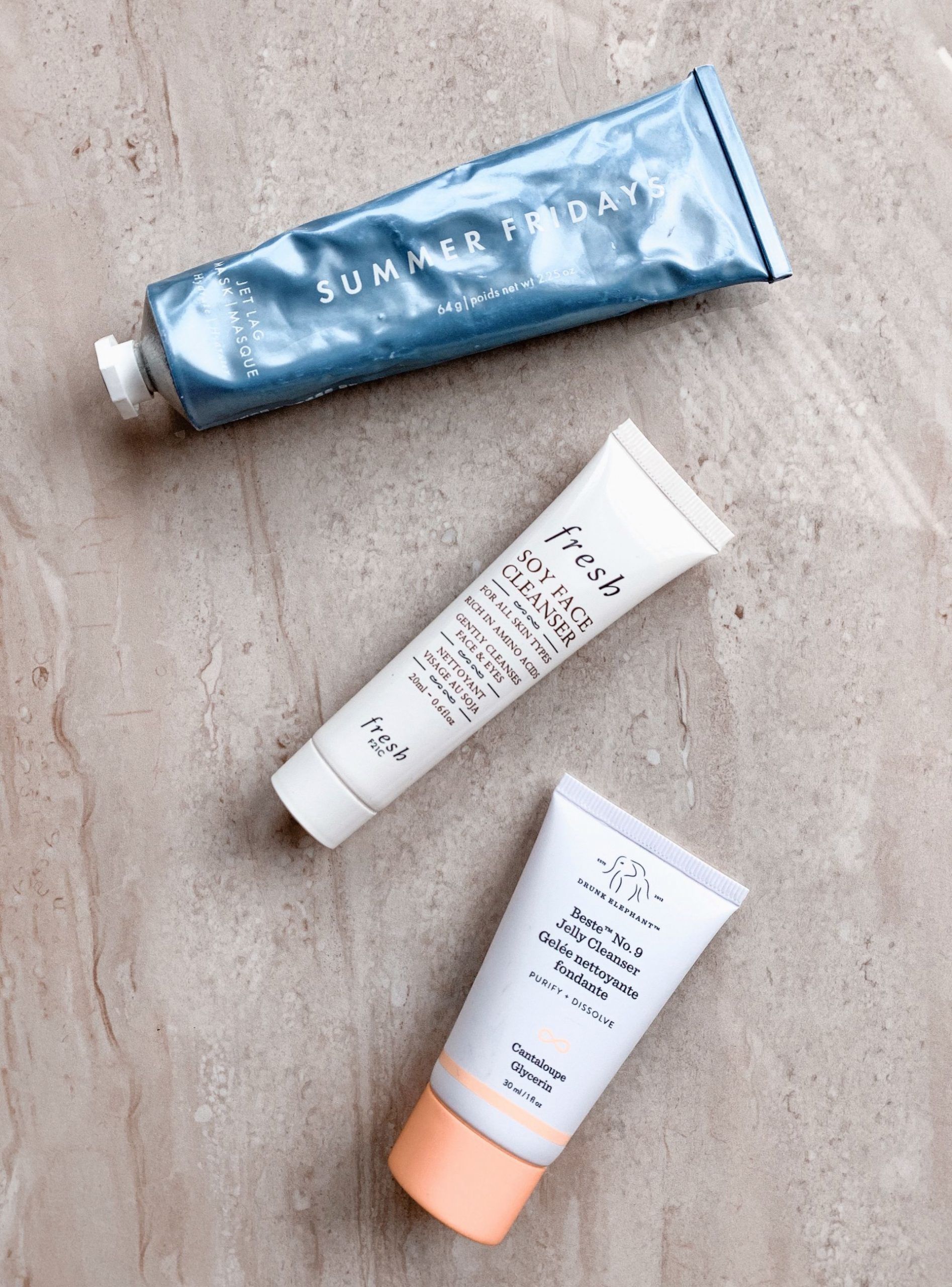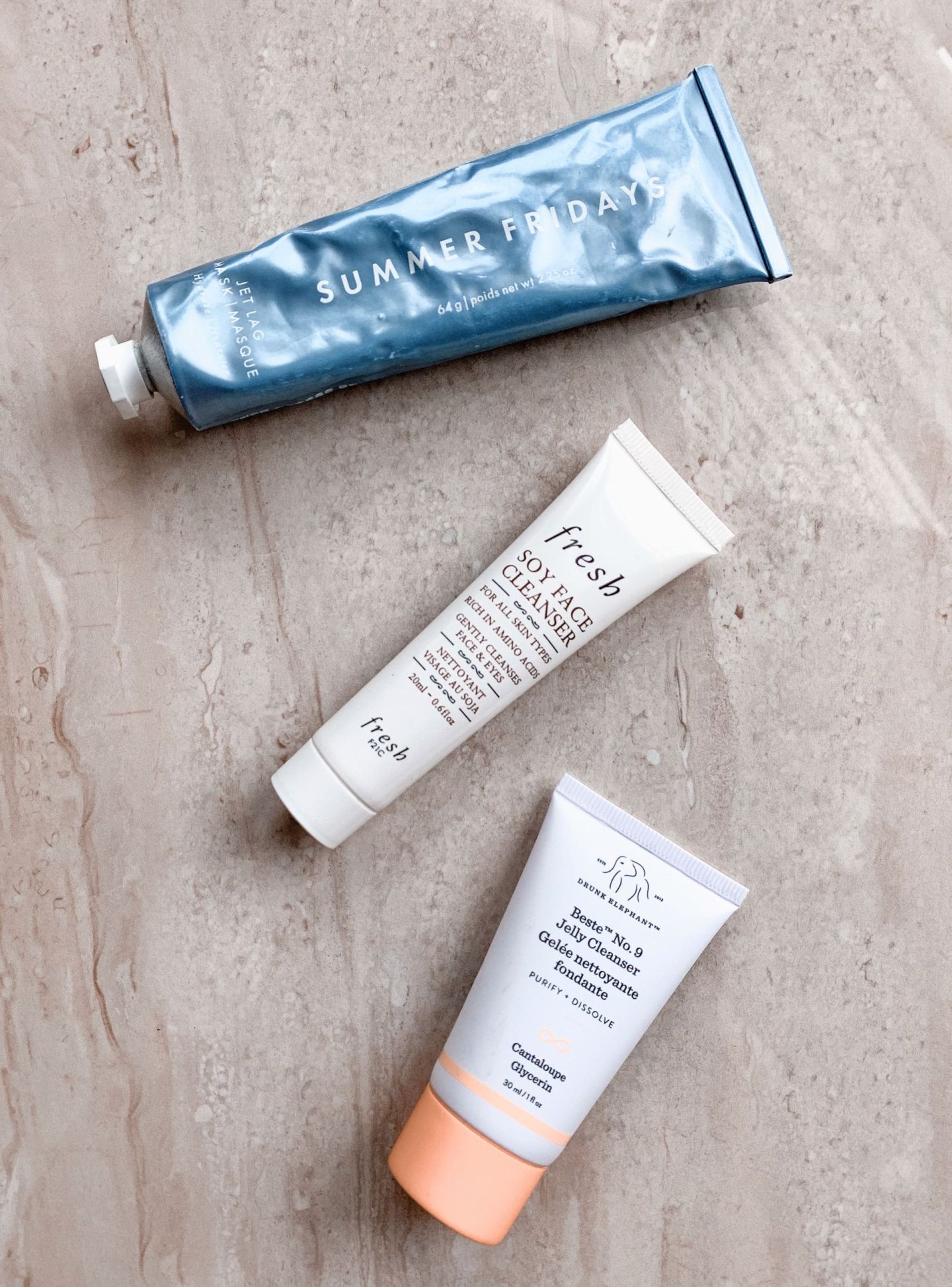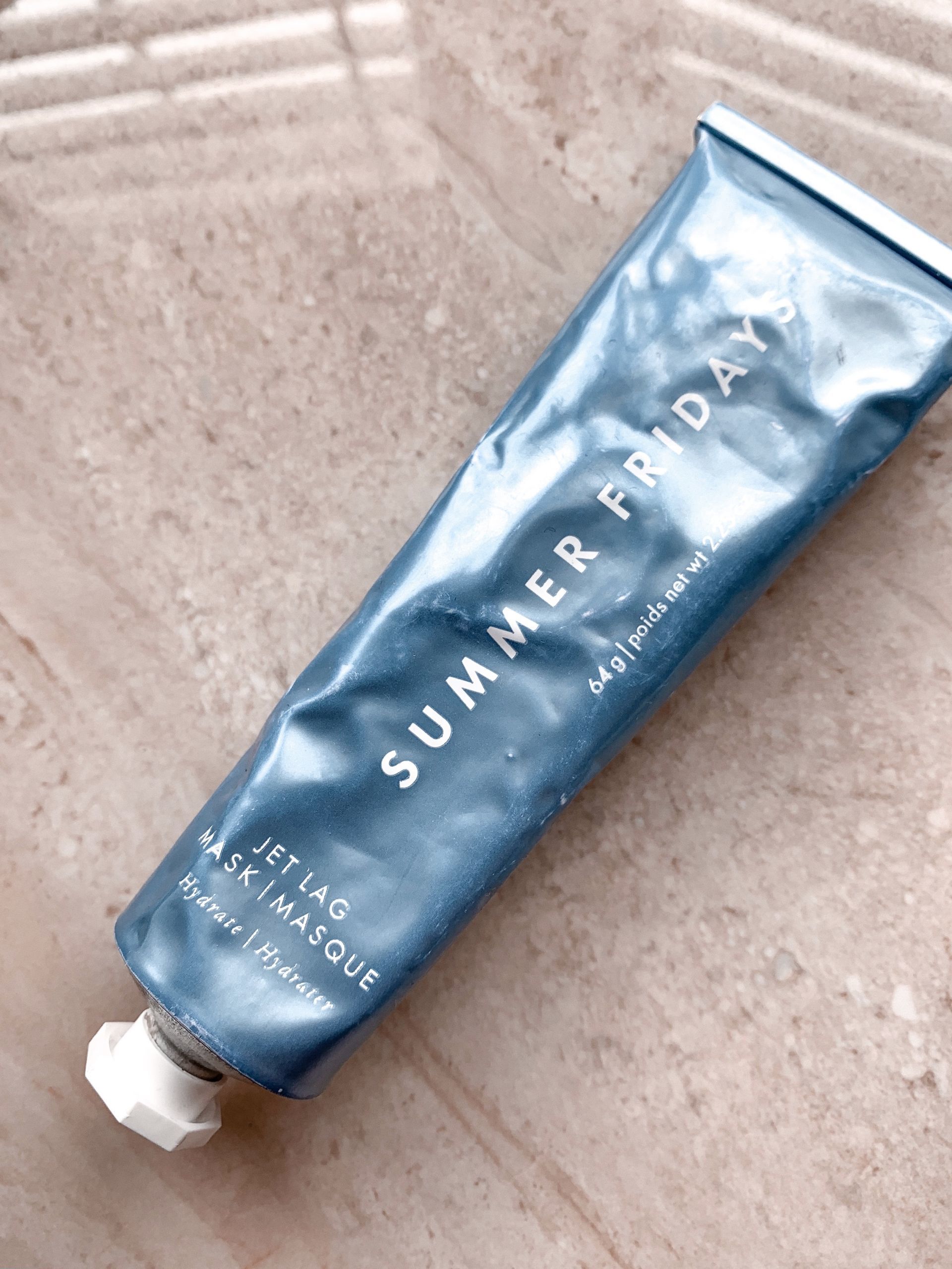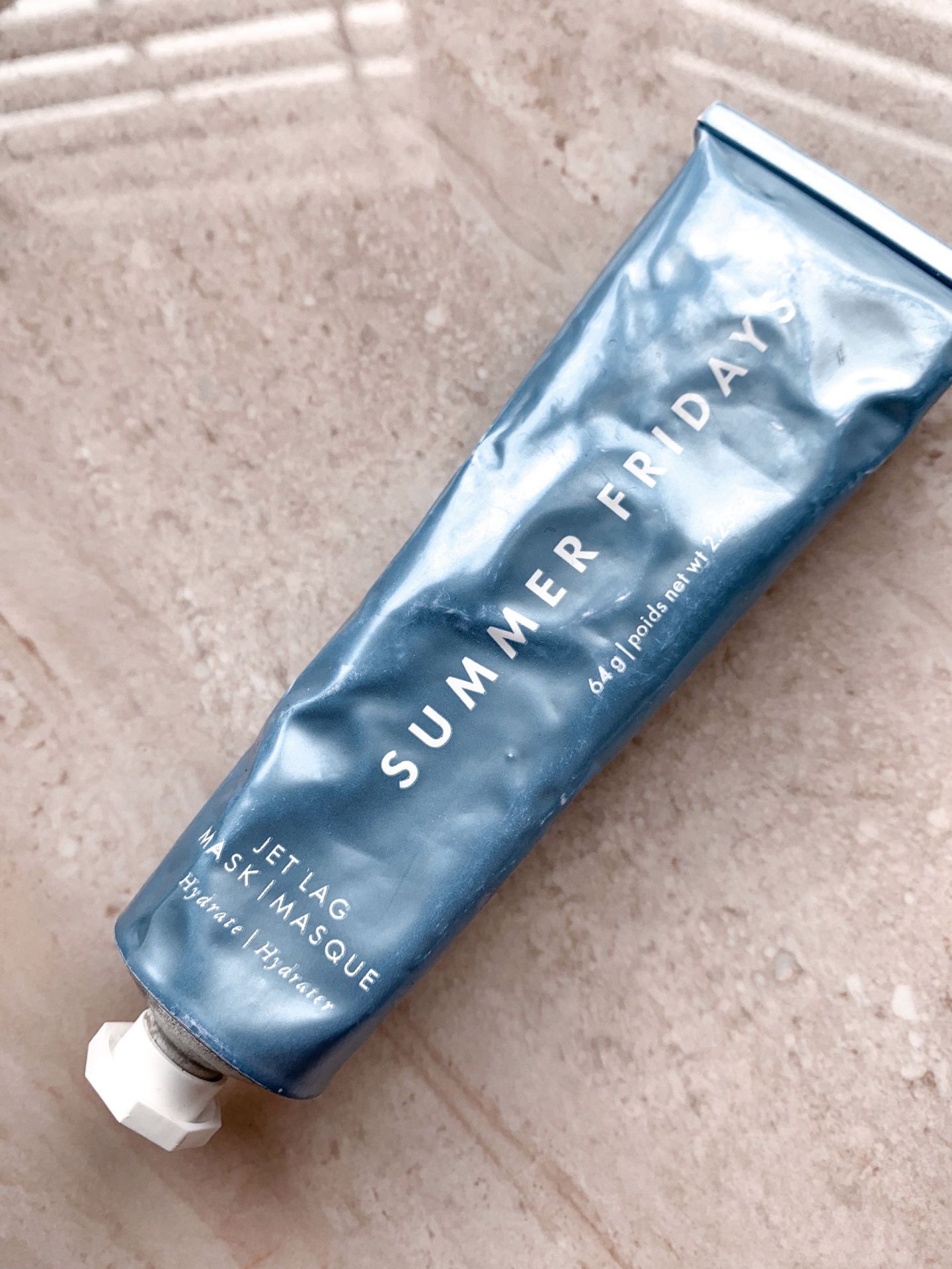 I was travelling abroad and wanted to buy a moisturizing mask for when I was on the plane specifically and came across this Summer Fridays Jet Lag Mask at Sephora. Once I used it I was hooked… this creamy mask gave me all the hydration & radiance that my dry skin asked for. Whenever I'm feeling dry- I pop this mask right on & it always does the trick!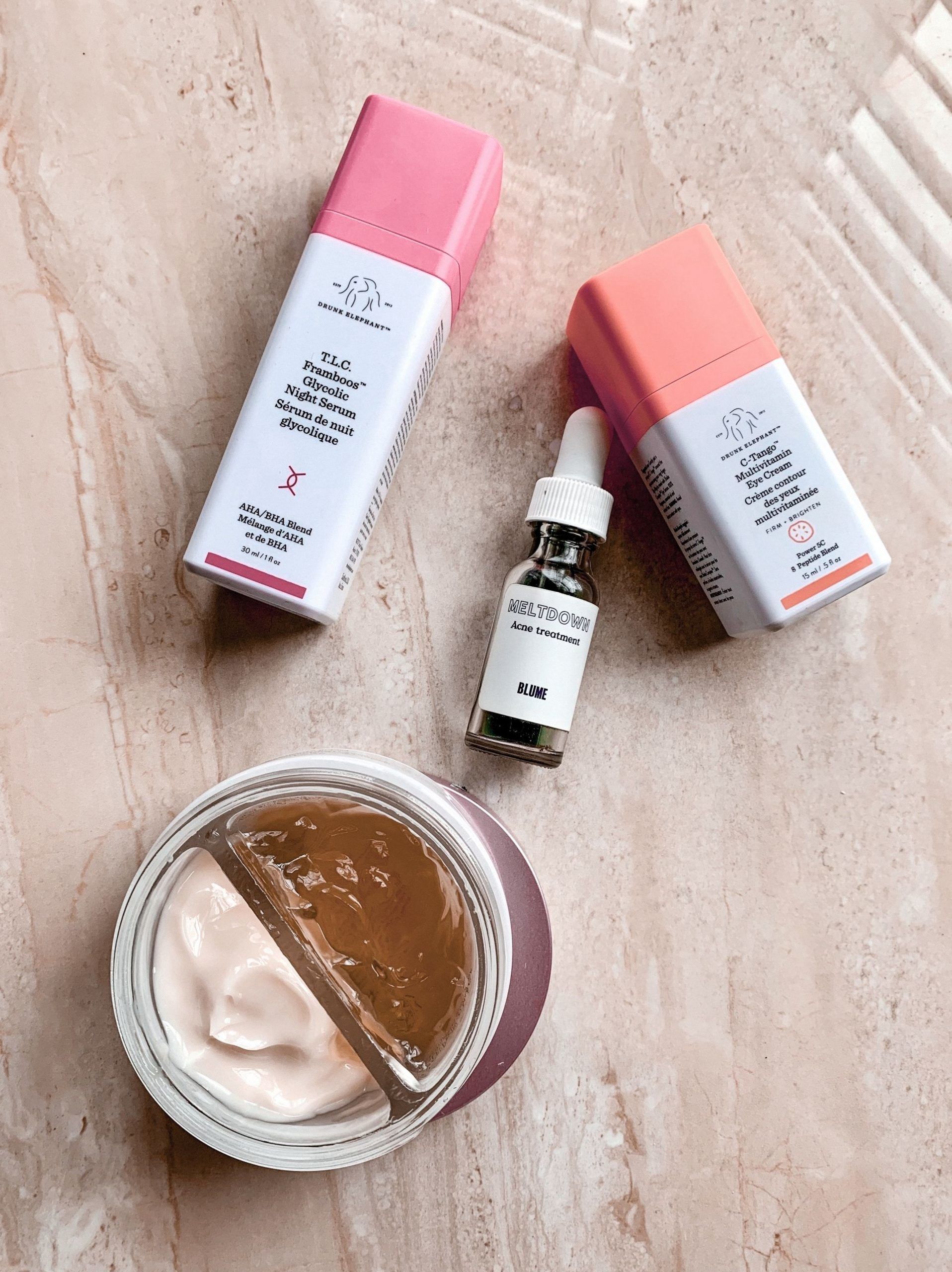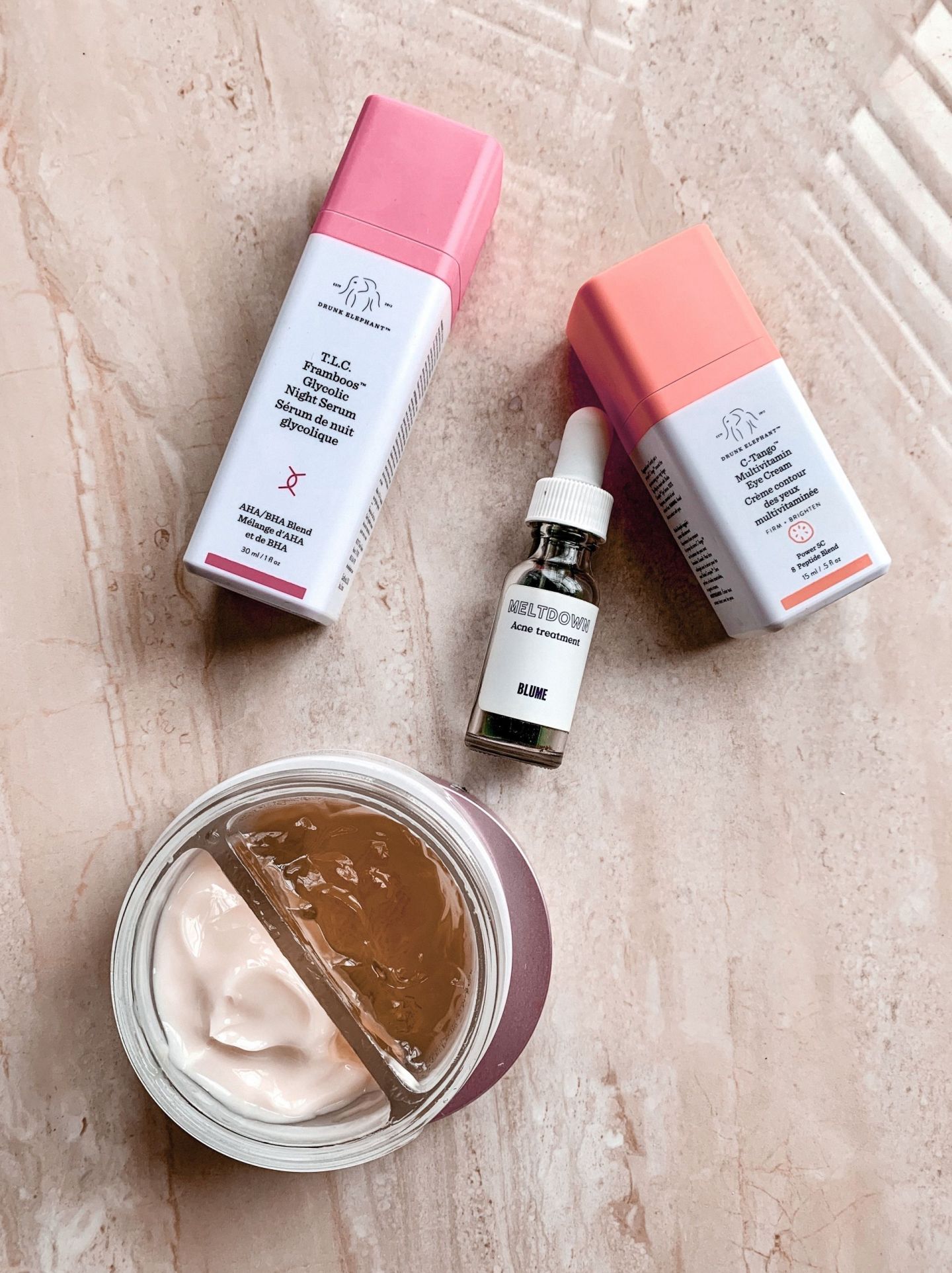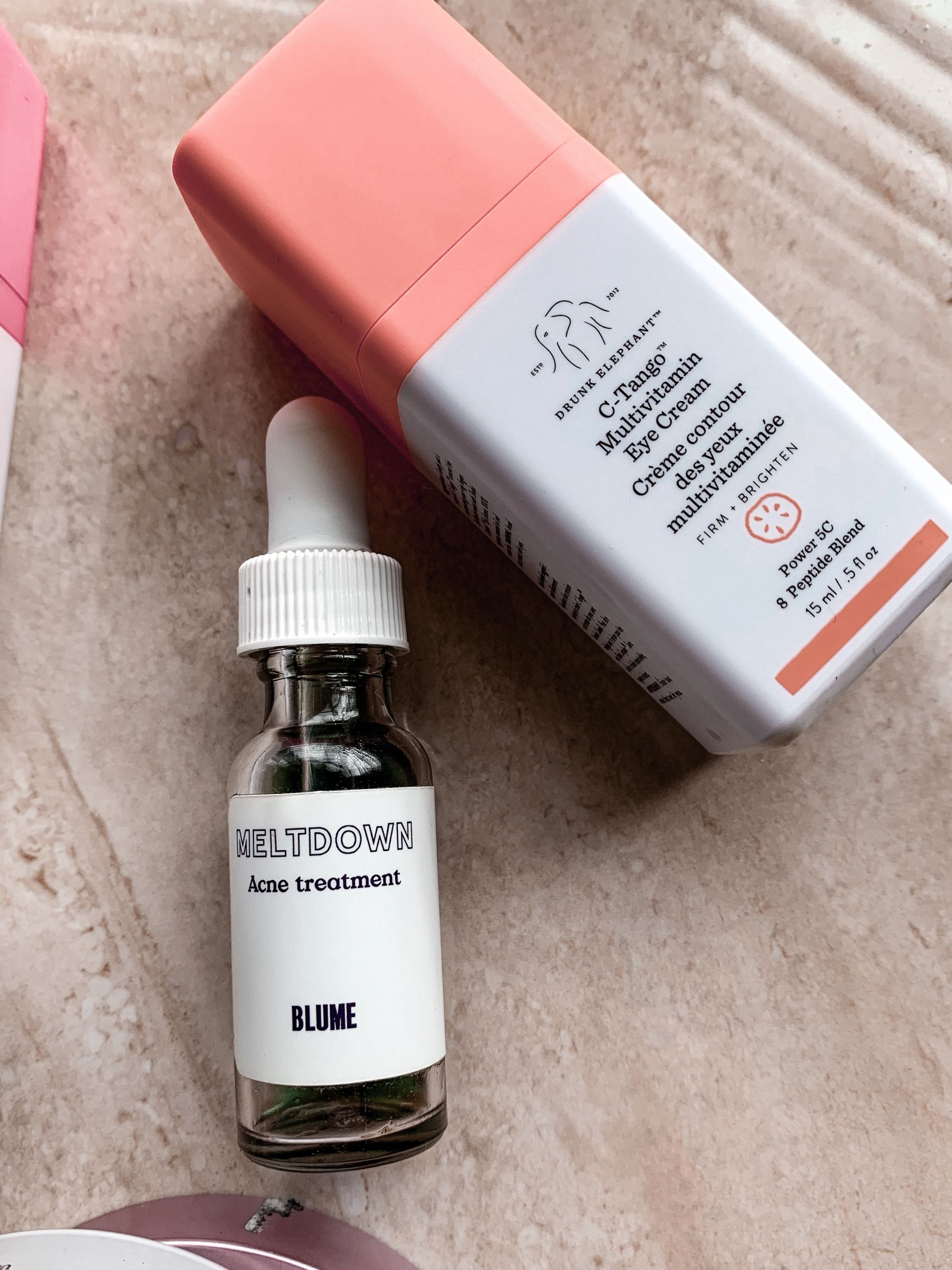 This Drunk Elephant C-Tango™ Multivitamin Eye Cream is such a treat in the morning! I have a mini skincare fridge that I store all my natural products in- and this little vitamin-c wonder fits in perfectly. I love using it especially when my eyes are puffy (which is pretty much every morning) & I swear I see a visible difference. This coupled with my jade roller… perfect combo. A product that I need to restock REALLY soon is this Blume Meltdown Acne Treatment Oil. I use this every night on my acne spots… it truly makes a difference the next day. Seriously, not kidding at all. It has a bunch of good-for-you ingredients that helps to fight those stubborn spots and it really does do the job for you. One drop and you're good!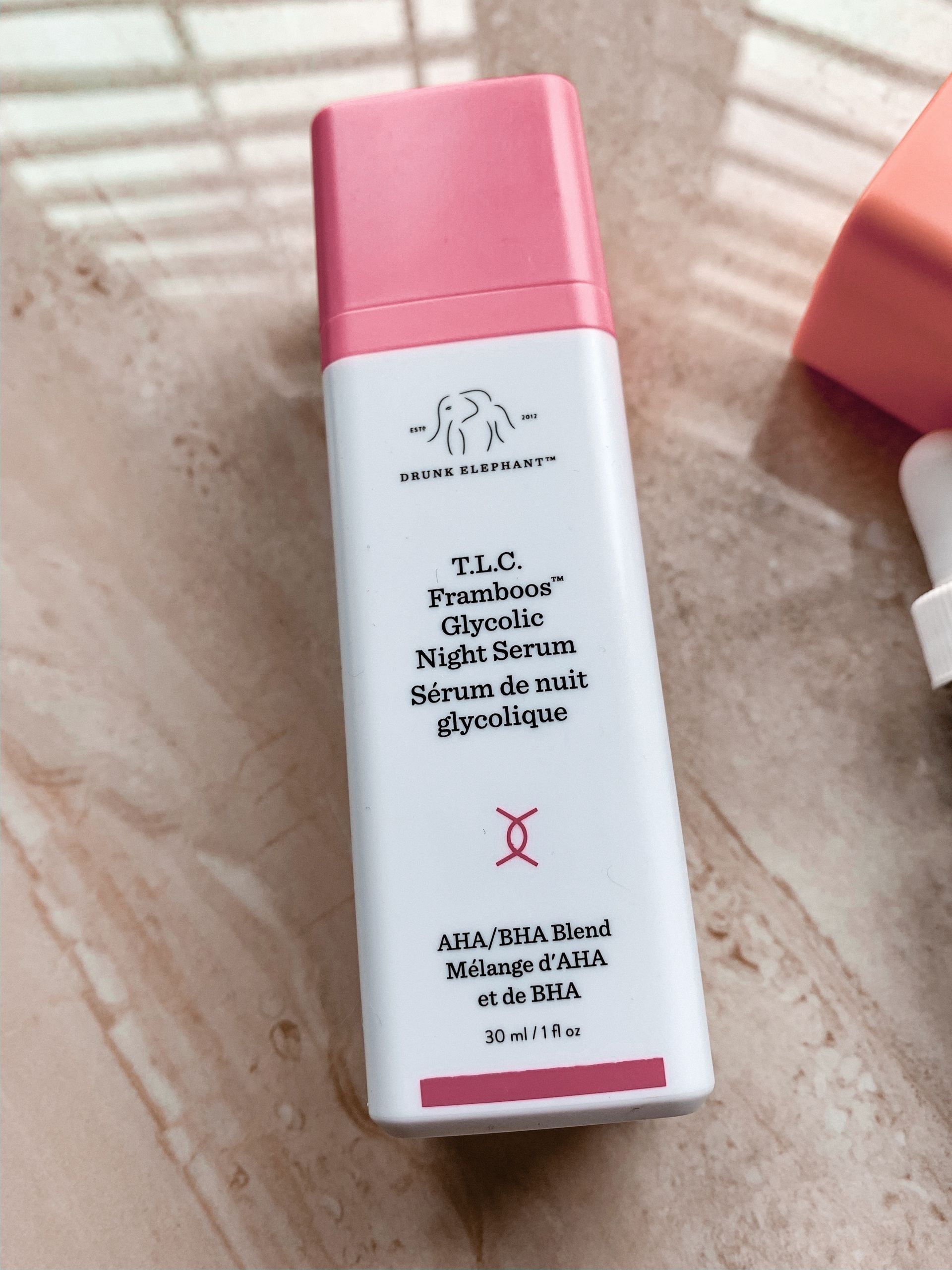 My beloved Drunk Elephant T.L.C. Framboos™ Glycolic Night Serum… this is a clean beauty product that I've been using for years. This contains a ton of acids that harmoniously work together in resurfacing the dead skin cells off your face- it's super gentle & doesn't irritate (which can happen when using acids!). I love that it doesn't strip the moisture out of my dry skin and leaves it looking radiant- even at night. Quick tip: use acids during the night-time because you'll be whisking away those dead skin cells off in the morning!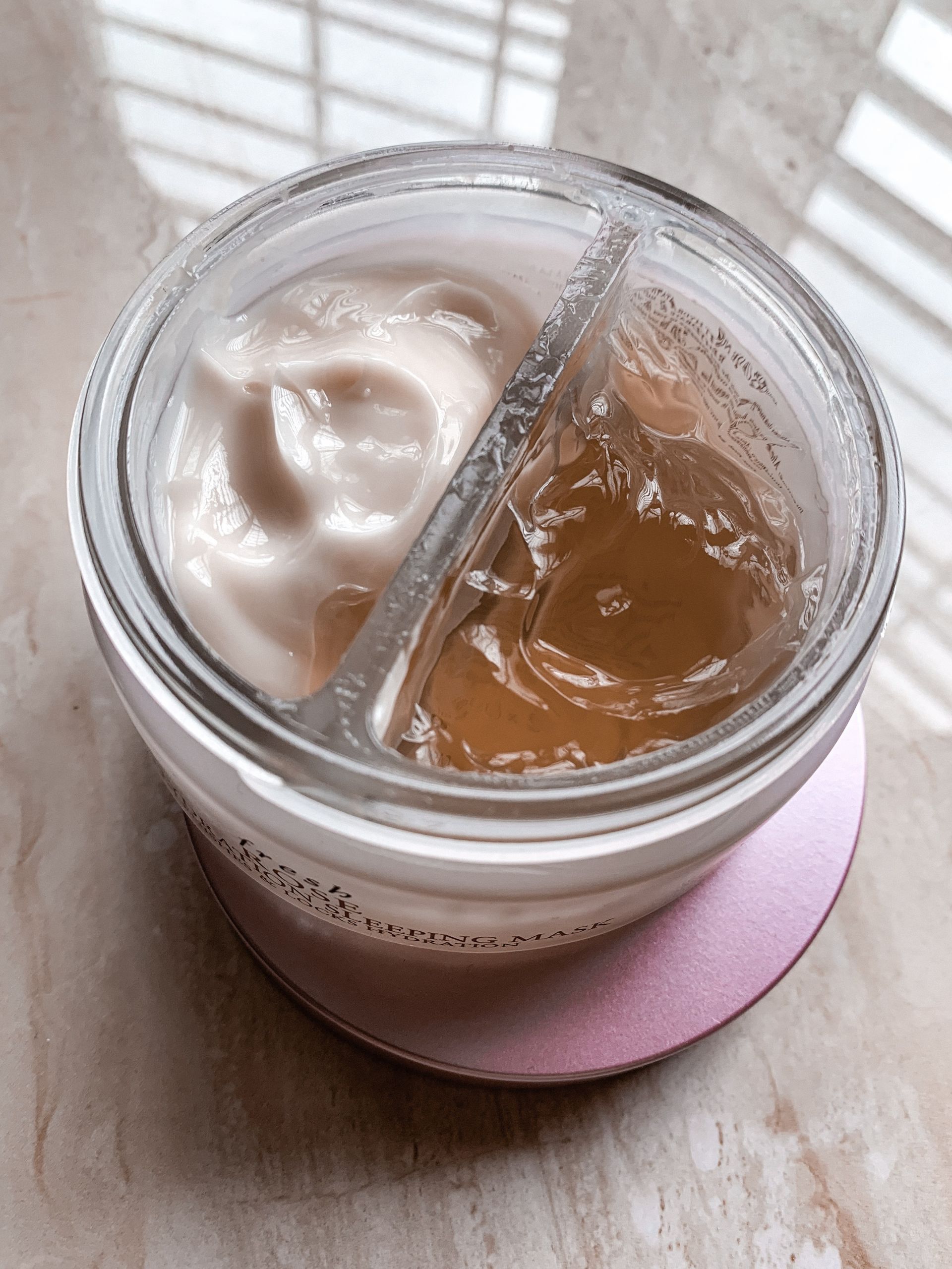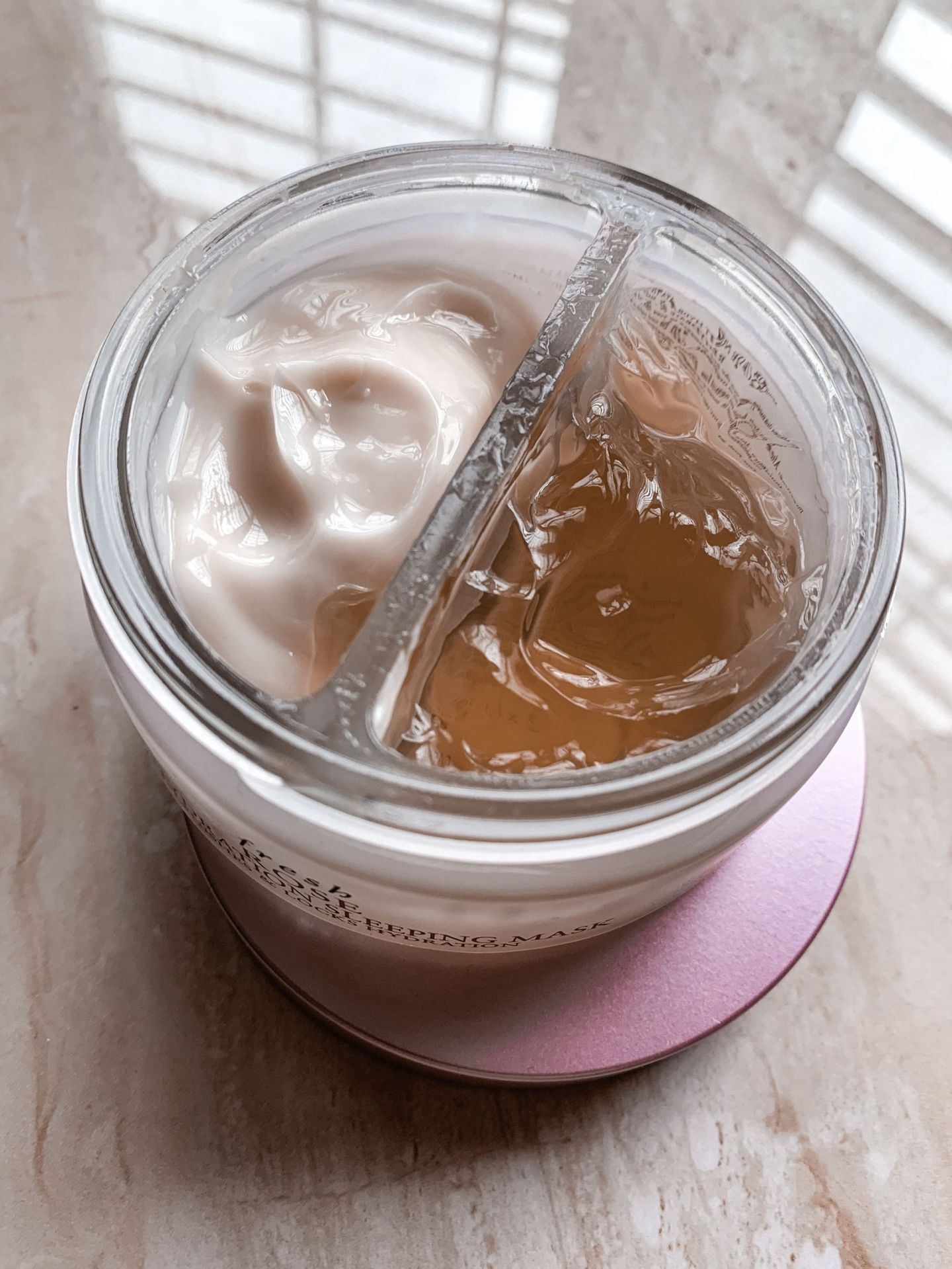 Lastly, a mask that I LOVE using when I need intense overnight hydration- the Fresh Rose Deep Hydration Sleeping Mask. I use this whenever I'm feeling for a bit of a spa night. This mask truly penetrates my skin… and my soul LOL. I swear my face looks so healthy & plump when I wake up. The cool thing about this product is that there are actual rose petals mixed right in. How chic is that!? Such a great product if you're a fan of roses, other great ingredients, and a dewy look in the morning.
BTW, links in this Sephora blog post may give me commission- this truly helps me in running the blog and creating even better content for YOU! I appreciate the support!
SHOP THE POST
There you have it loves- my absolute favourite Sephora makeup/skincare products. I have a few others that I've been really liking- but this post is way too long already… LOL. You can see a pattern though- I gravitate towards products from brands that I love in general. For example the Nudestix Eyebrow Stylus & Gel is the only brow product that I've been using for the past few months. I've mistakenly forgot to mention it in the post (again a lot of their products are scattered around the house somewhere in my handbags!) but I love the brand as a whole anyways.
If you do need some help in recommendations, please don't hesitate to reach out! If I've tried it, I can let you know if I think it'd be a good choice or not. Also, make sure to do your own research in order to find products that'll suit you and your needs/budget. Hopefully this post has helped you figure out if you wanted a product for now- or if Sephora can wait. You choose! Even if you don't plan on buying right now, you can always bookmark my post for later in case you like these recommendations! Please spend responsibly though- I would NOT want you to spend more than you had to. I will also be limiting myself during this sale- so we'll be in the same boat… TWINNING, LOL.
Here's How I Save Even More $…
MONEY-WISE
An extra little tip that I have for you guys is to use Ebates– it's a website that you can use to get cash back on most of your purchases. Sephora is included, which is great! I've saved hundreds by using this- so make sure that you sign up beforehand so that you can start saving today!
Here's my referral link*
https://www.ebates.ca/referrer?referrerid=8kGEDl0YERs%3D&src=Link
(BTW- not sponsored at all but I do make $ if you sign-up and buy products through my link! It helps you SAVE money & aids in running my blog so that I can create more content!)
TIME-WISE
I like to put the products that I'm eyeing in my cart so that when I go to it, I already have everything ready for me at the check-out area. I also like doing this so that I can easily narrow down items and watch my limit etc! This helps me in looking through all of my purchases efficiently so that I can see if anything has already sold out/if I forgot to add anything and what the total cost of everything is. This just overall helps for a faster check-out so that I get ALL of the items I want right when the Sephora sale goes live!
Also, make sure to put everything into your "Loves List" so that IF any items sell out- you can put another product you've been wanting to try right into your cart. This saves you the hassle of having to search and find the products- they're all ready for you to purchase! If anything, you don't even have to buy it if the item sells out- saves you money!
Remember, you don't have to spend like crazy (or at all but if you do end up spending)- try to only get the essentials and if you're feeling a little quirky (and have the extra $)- a product or two to try out during this quarantine! Trying new makeup/skincare can be a nice way to pass the time. Well, for me at least!
If you'd like to see what I've purchased from the last Sephora sale click here!
Hope you all enjoyed this blog post loves!
Make sure to check out my other blog posts, I PROMISE you will NOT be disappointed.
Have you caught up on my recent ones? Catch up HERE!
Please make sure to follow me on all of my socials & subscribe to the blog before you leave so that you don't miss a single thing!
Thank you!
I hope you all stay safe & healthy!
X