I'm a HUGE fan of #CleanBeauty. A lot of skincare and makeup products that I own are mostly without harmful/harsh chemicals like parabens, sulphates etc, a.k.a. "clean." I really try to avoid products that contain these ingredients because I tend to follow a more "clean" approach to beauty.
When I heard that Bloom Beauty was opening up on Bayview Ave. in Toronto, I got super excited because I've never heard of a place like this before. I saw that they were having a grand opening and was planning to go myself but luckily enough- I got an invite to their private opening a few weeks ago. I was ECSTATIC!
The products, services and the place itself is absolutely gorgeous. You've gotta see this for yourself. Bloom Beauty has kindly allowed my followers to get 20% off their first service with them- simply give them the code SAYLAD20 to SAVE! It's that easy. I don't even make $$$ off this- they just wanted to offer it. How amazing are they? I'm telling you, you'll love them just as much as I do. I recently had a facial done by the wonderful Natalia and I'm already booked in for August LOL. Clearly, you can see that I'm obsessed with them.
Bloom Beauty is all about CLEAN everything- products & services such as waxing, makeup application, facials and even nails etc.
Before we get started, here's a bit more about Bloom Beauty– founded by Sam & Pam!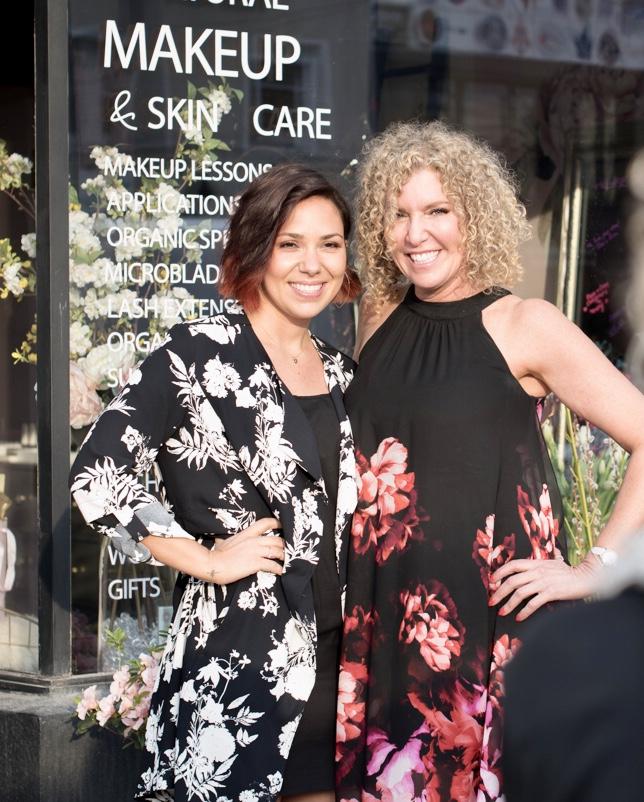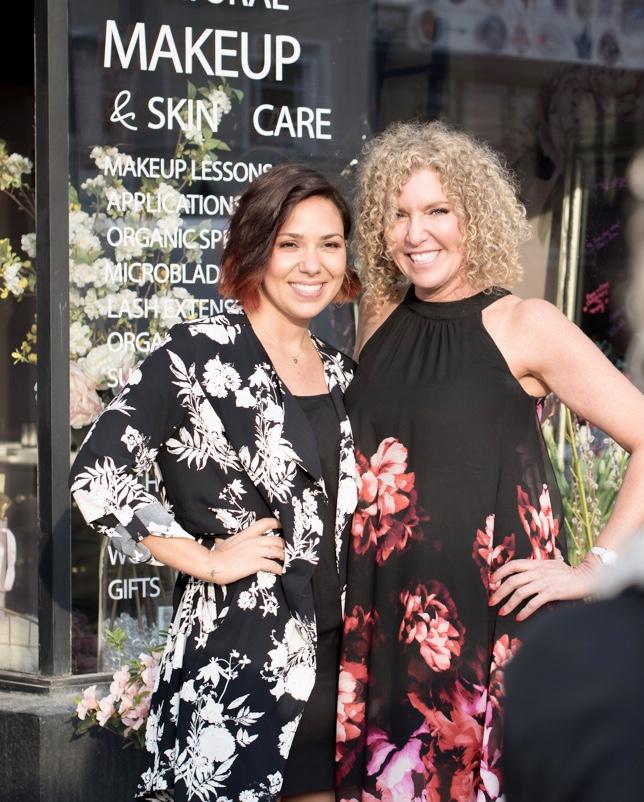 Pamela Cass and Samantha Brewes are friends, travel partners, education seekers and peer artists on a mission to create a space that both believed did not exist. With a mutual passion for curating the very best products and making their dream a reality, Bloom Beauty was born.
"We wanted to create a space where everyone who comes in feels comfortable and makeup and skin care become accessible and understood even to those who may not be as obsessed as we are. Our goal is to simply make you feel your best, from the inside out, and have a little fun along the way."
Bloom Beauty is a chic boutique in the heart of Toronto focussed exclusively on clean and natural makeup and skin care. We are proud to be Toronto's first to offer all services including makeup, using only clean beauty products.
We understand that beauty means something different to everyone and our goal is to use our experience and expertise to help our clients make informed choices about products and services you can feel good about from the inside out.
Shop our amazing selection of products curated from around the world and indulge in life's little luxuries.
Think differently about beauty.
#allglamallgood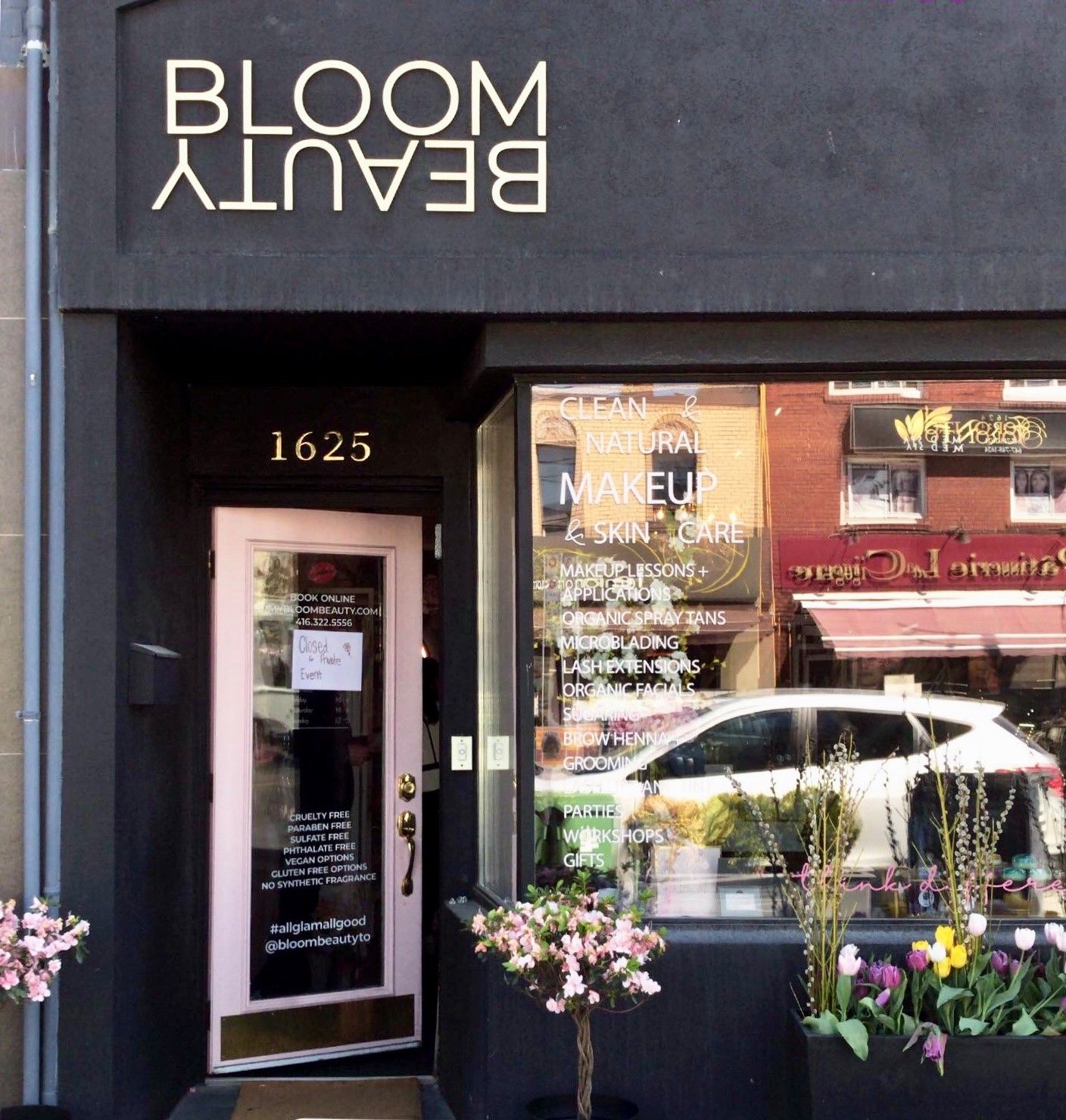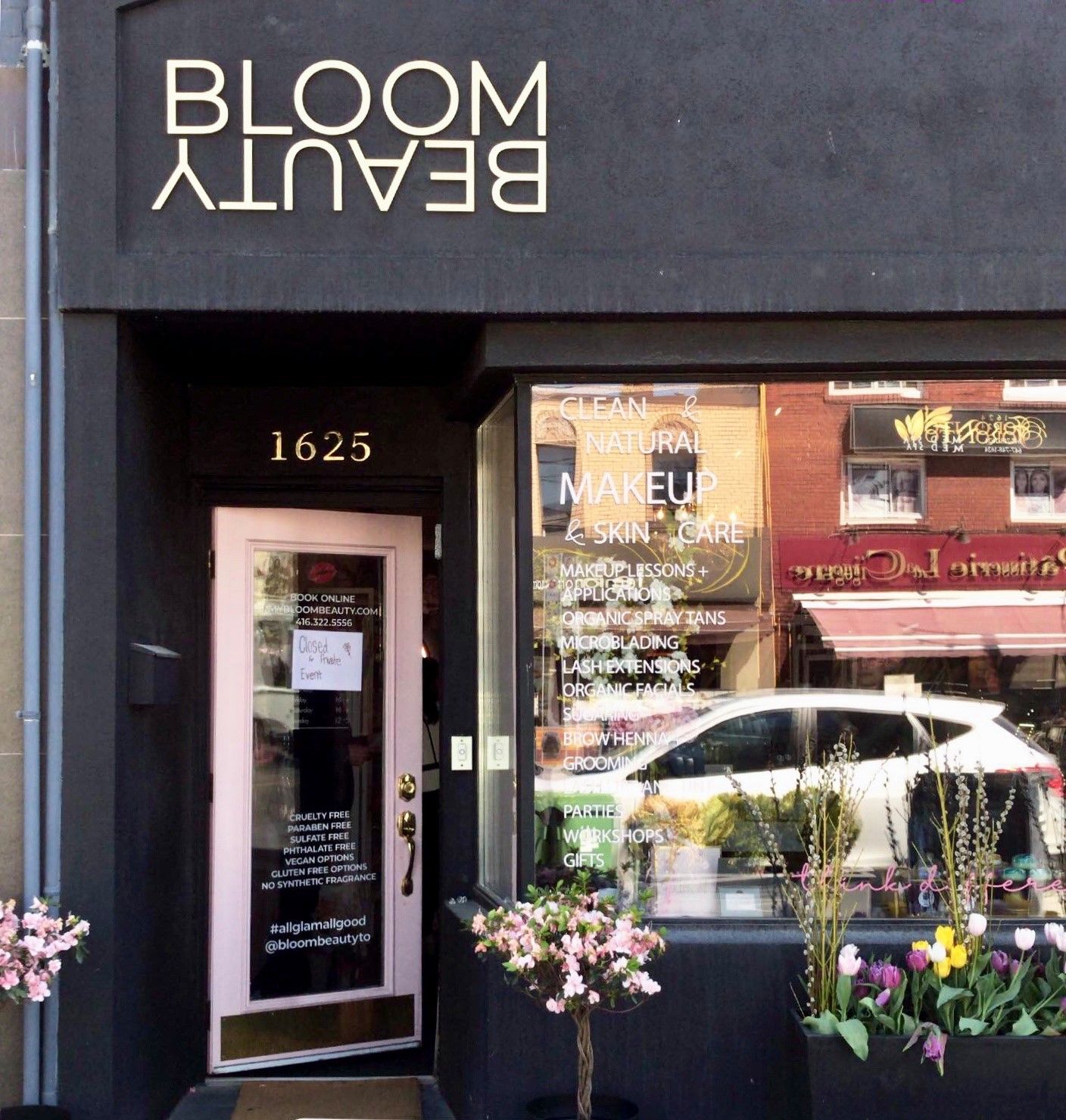 STORE LOCATION & HOURS
1625 Bayview Ave Toronto, ON. M4G 3B5
416-322-5556
Spring Hours:
Tuesday 10-6
Wednesday 10-6
Thursday 10-7
Friday 10-6
Saturday 10-6
Sunday 12-5
Monday – by appointment only
Here are some pictures that I took of the place during their Influencer Event!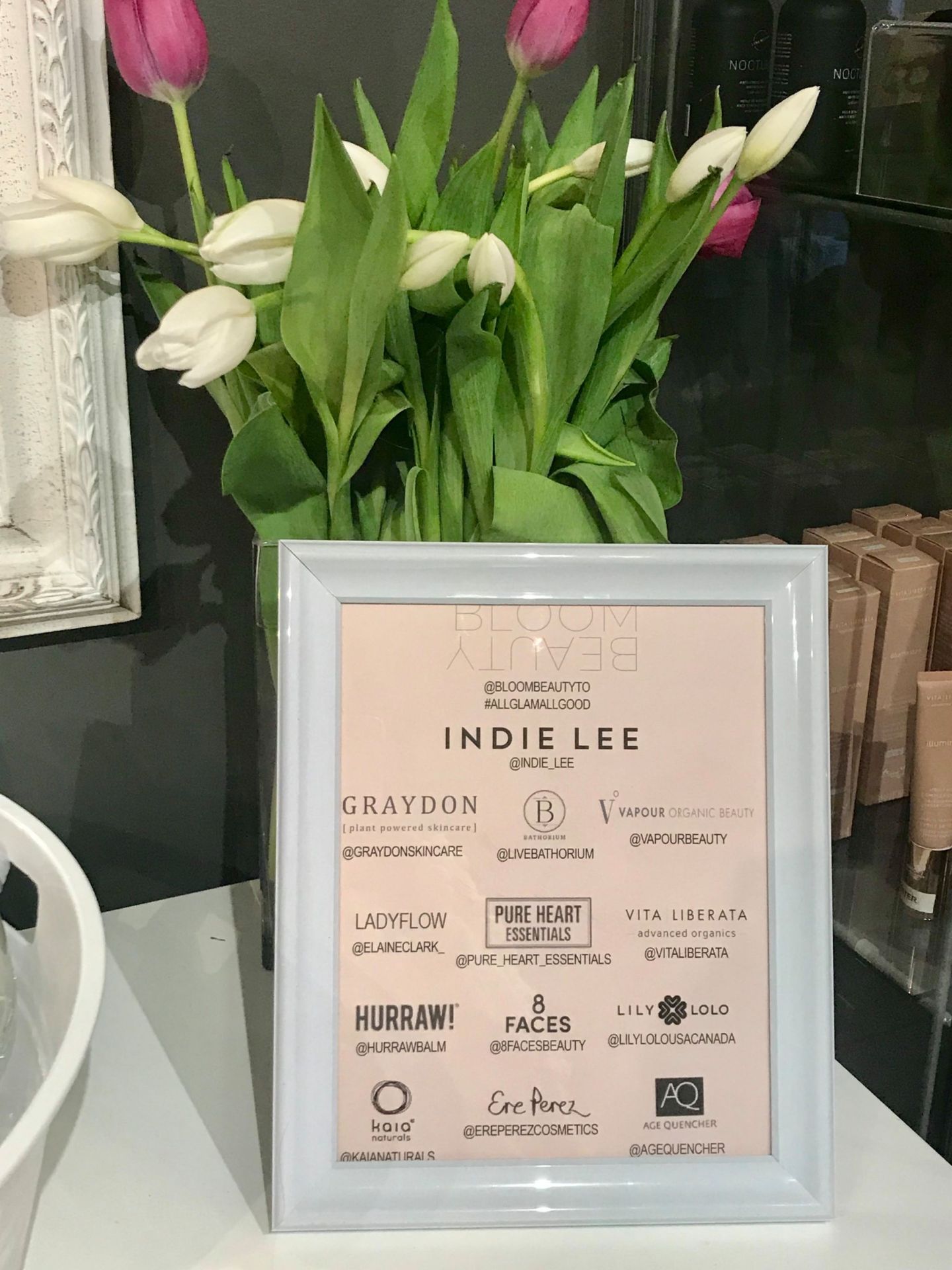 These are some of the brands that Bloom Beauty has to offer- have you tried any of these?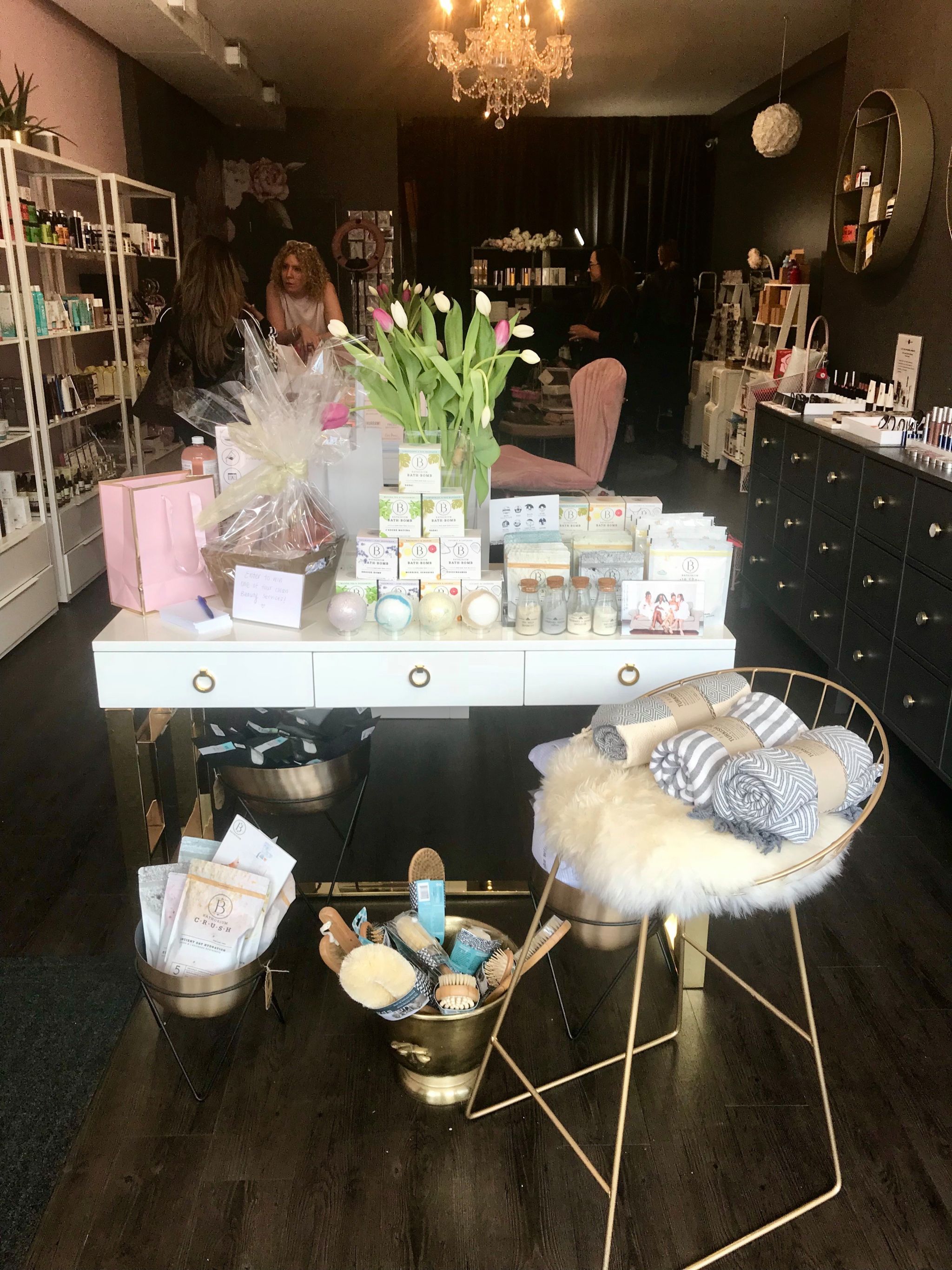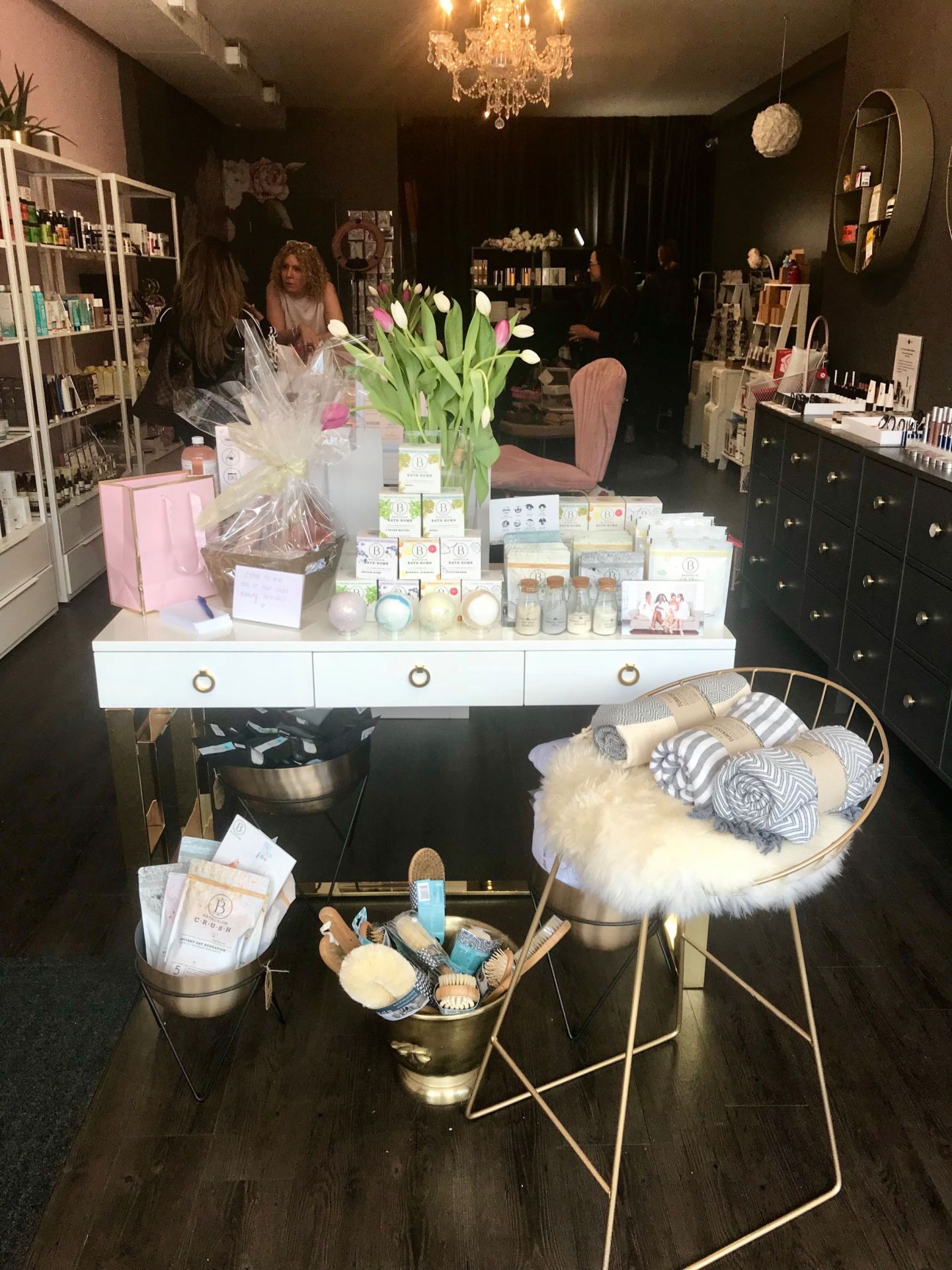 Such a BEAUTIFUL space. Loving all of their decor!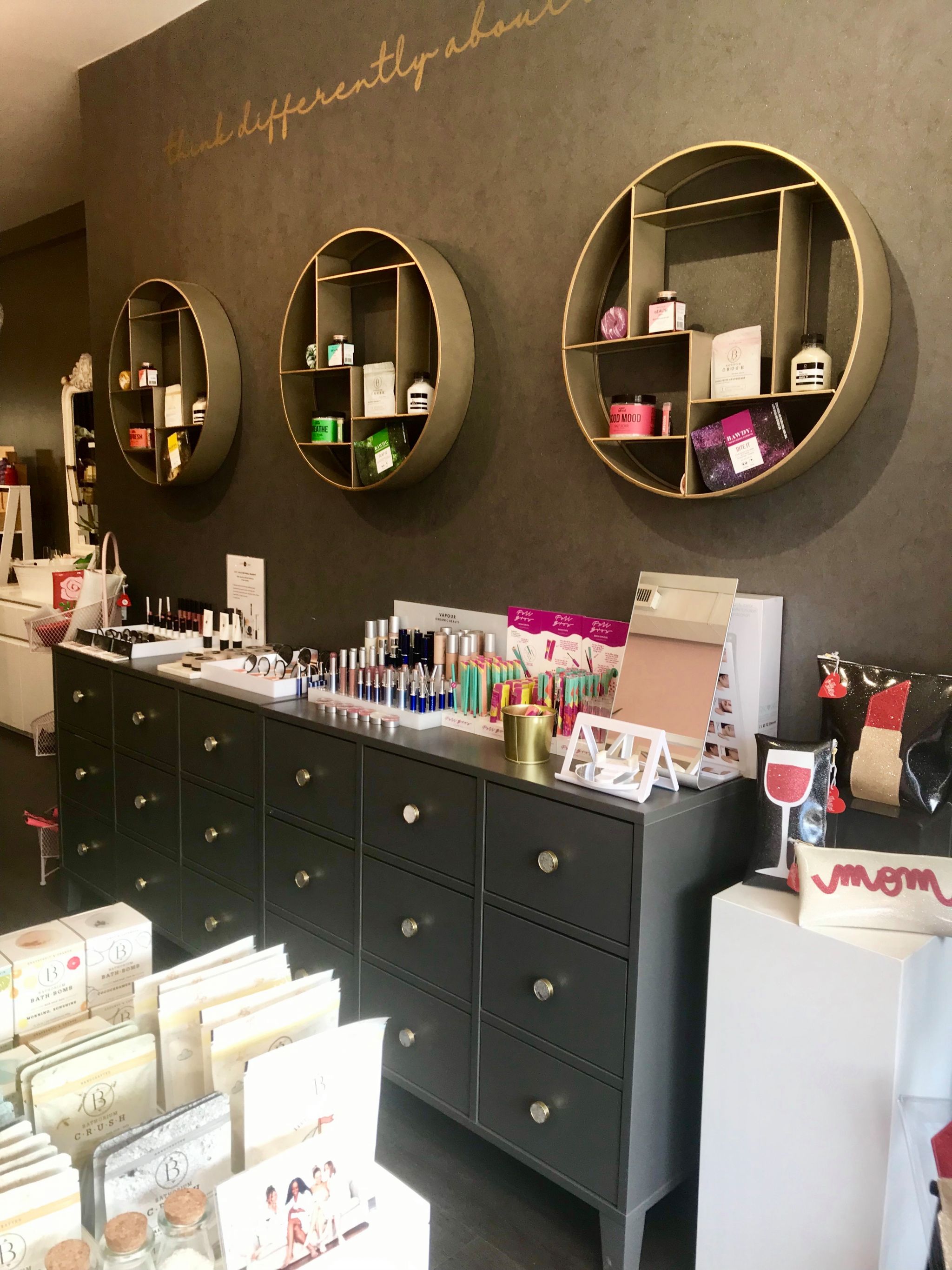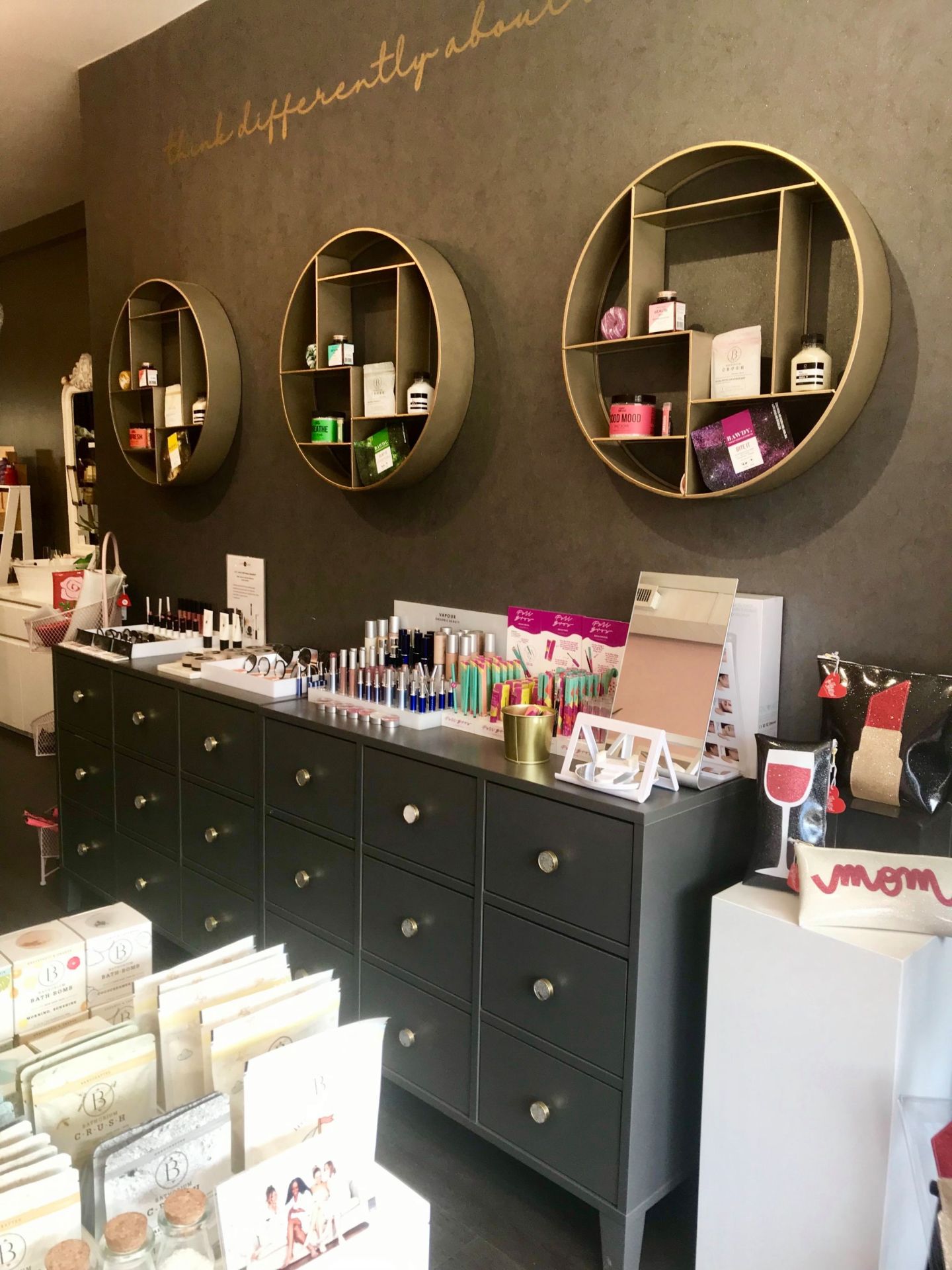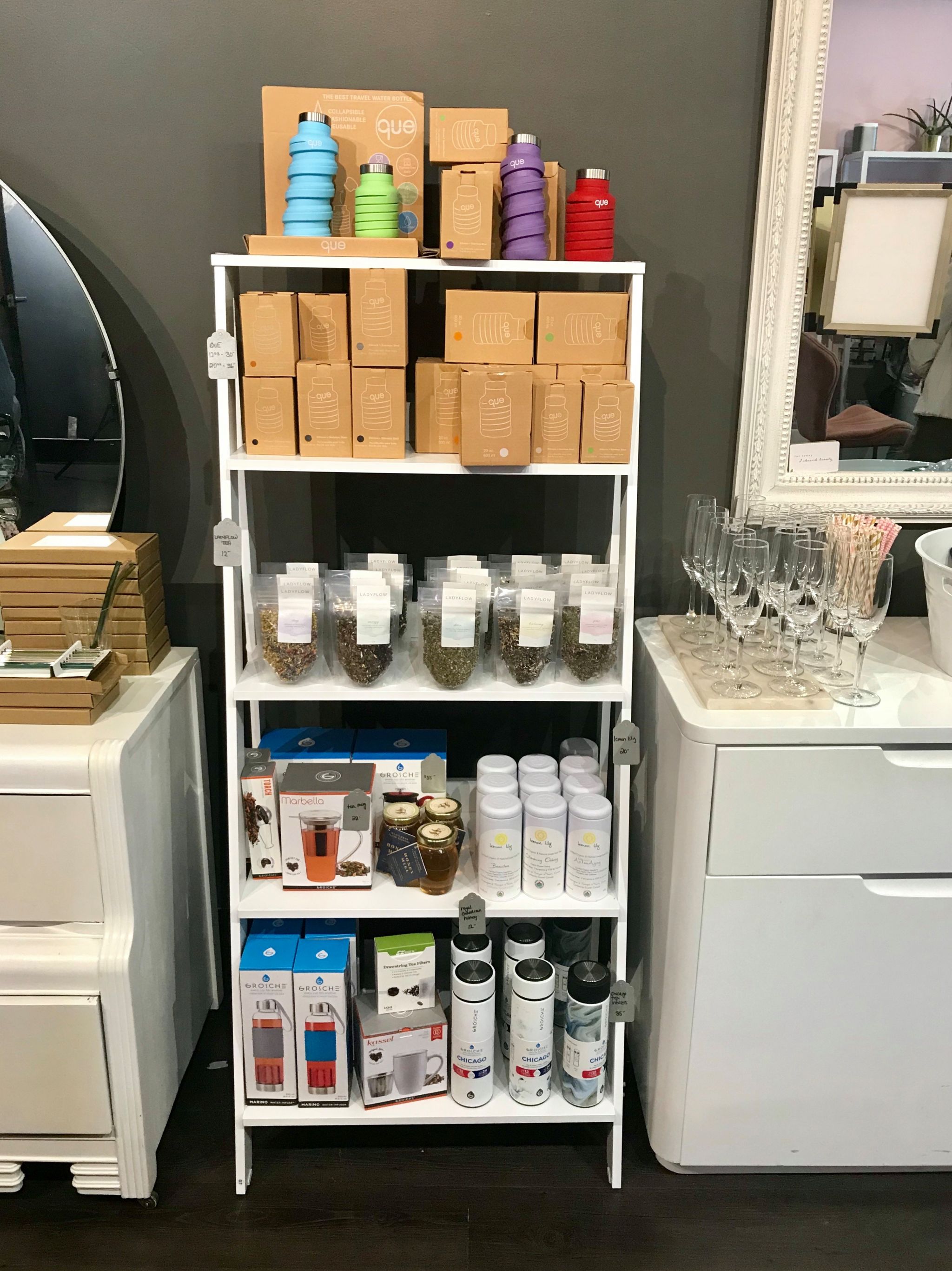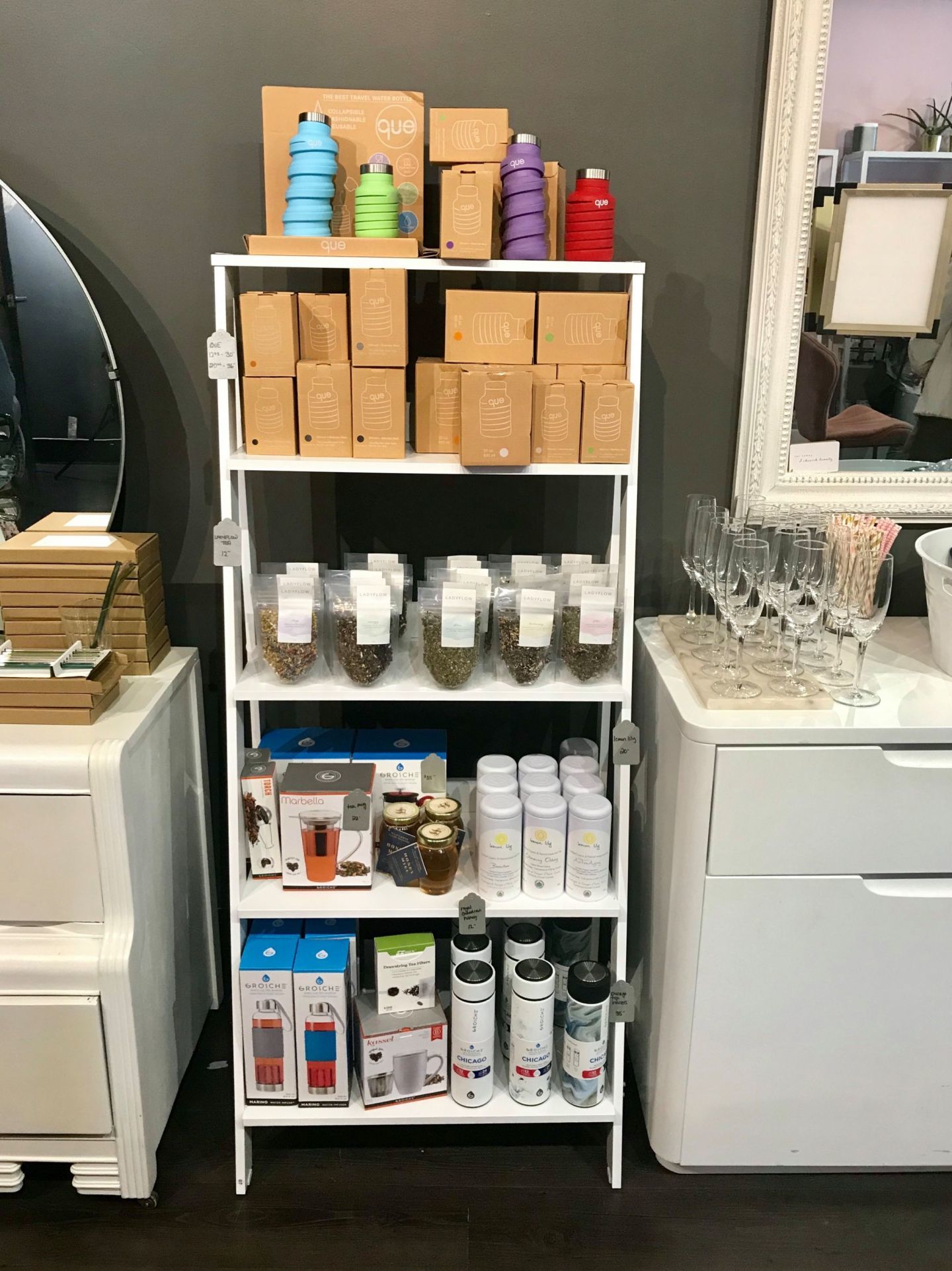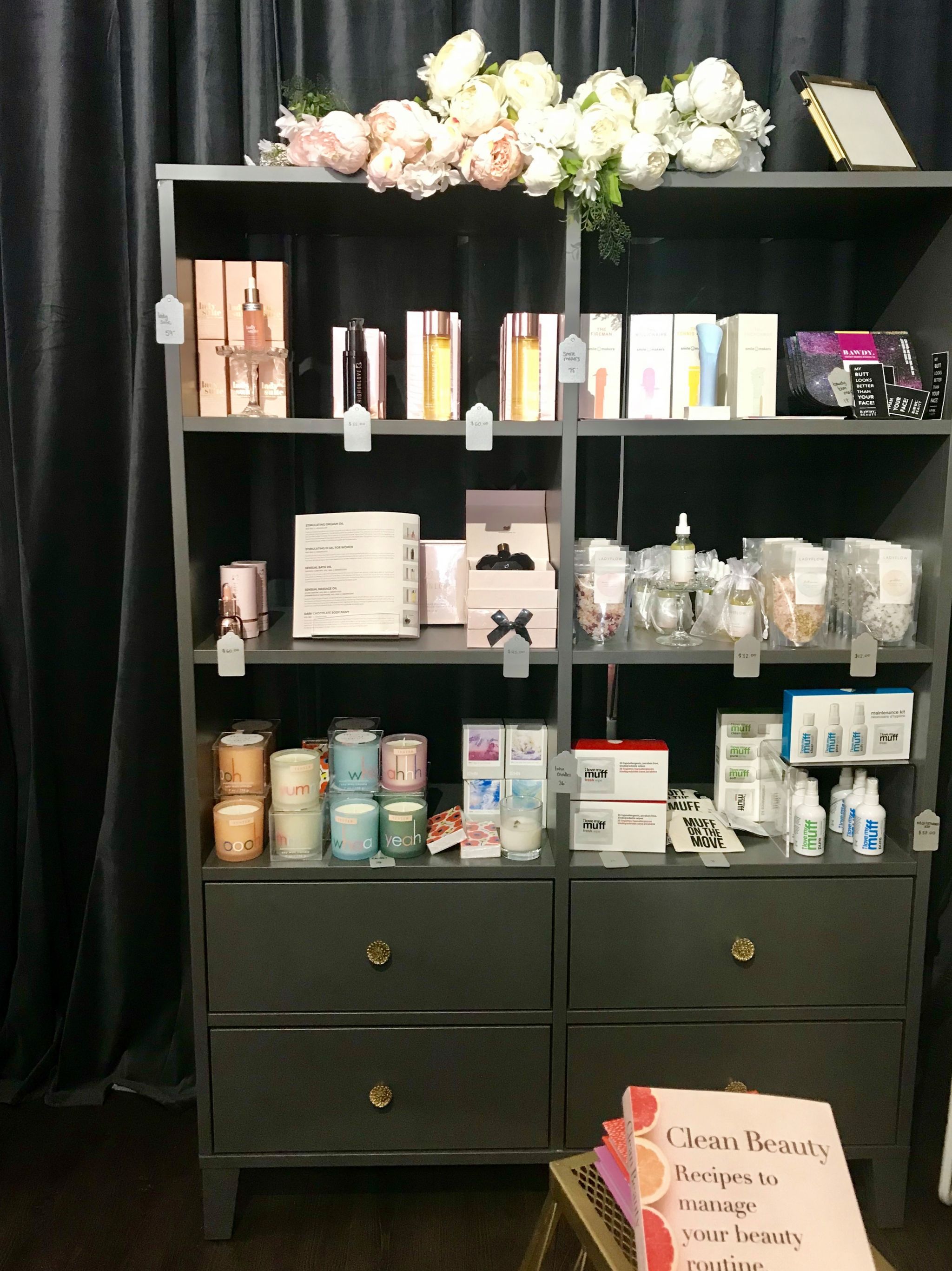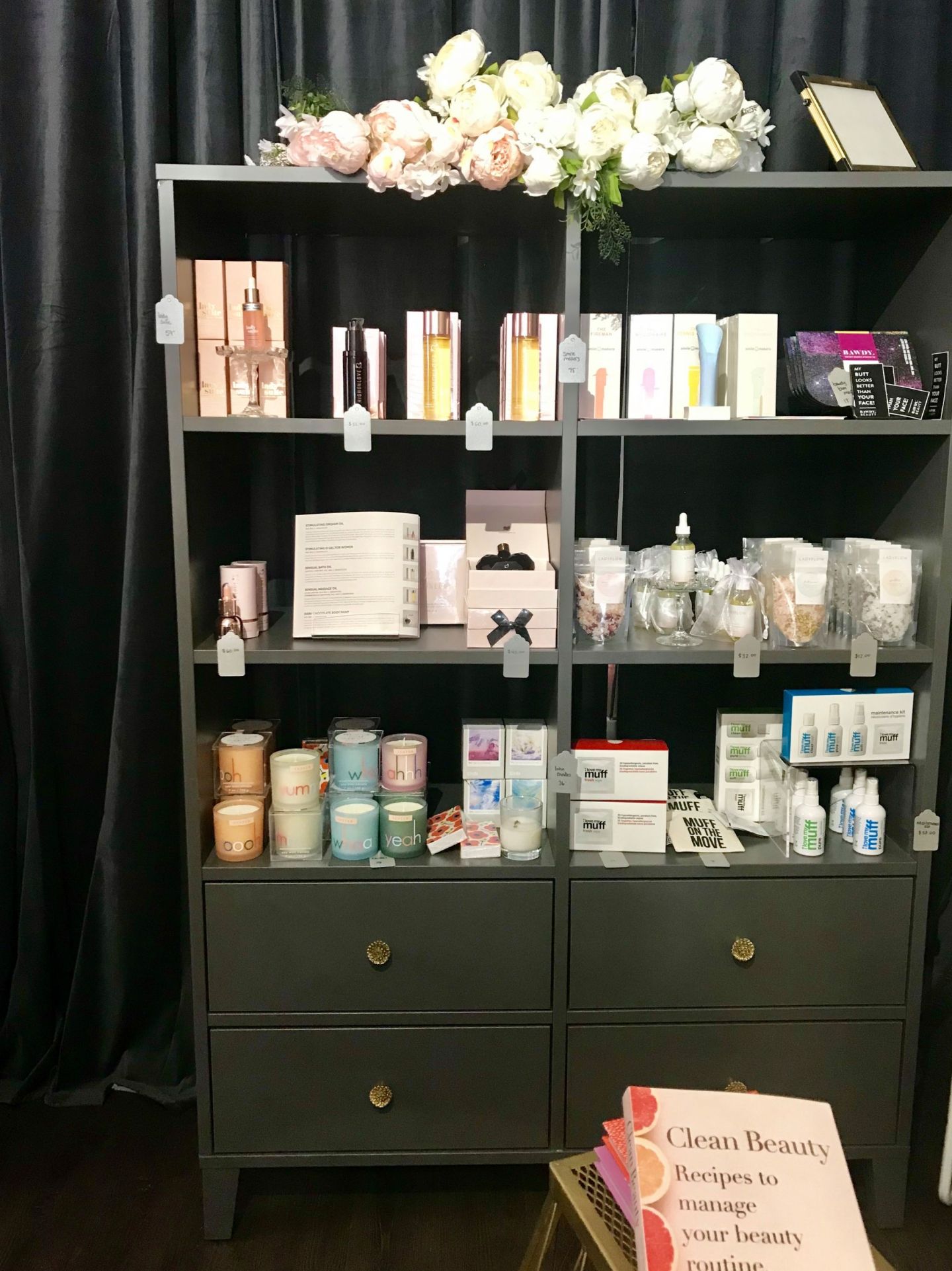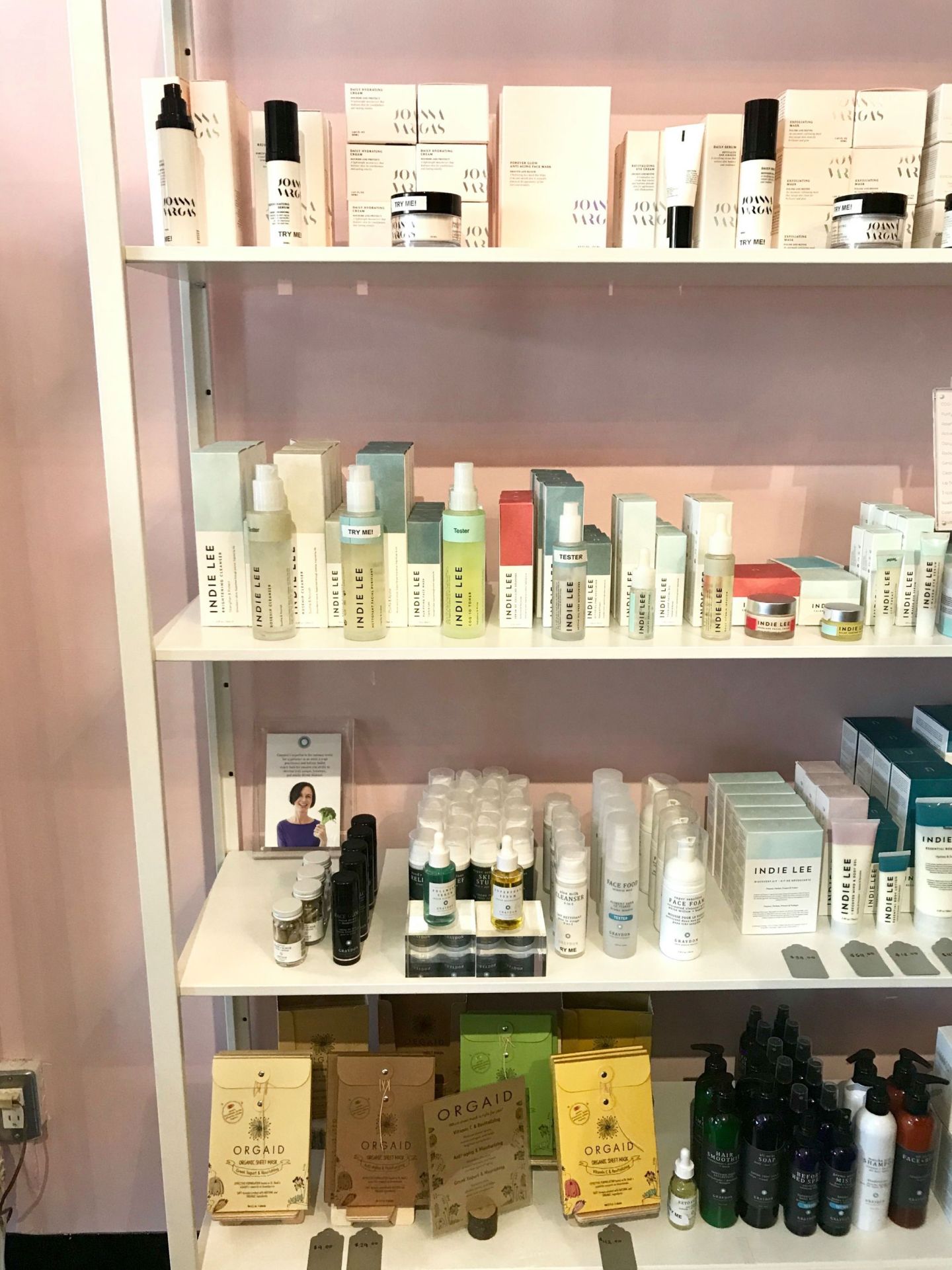 I spy with my little eye… some AMAZING products!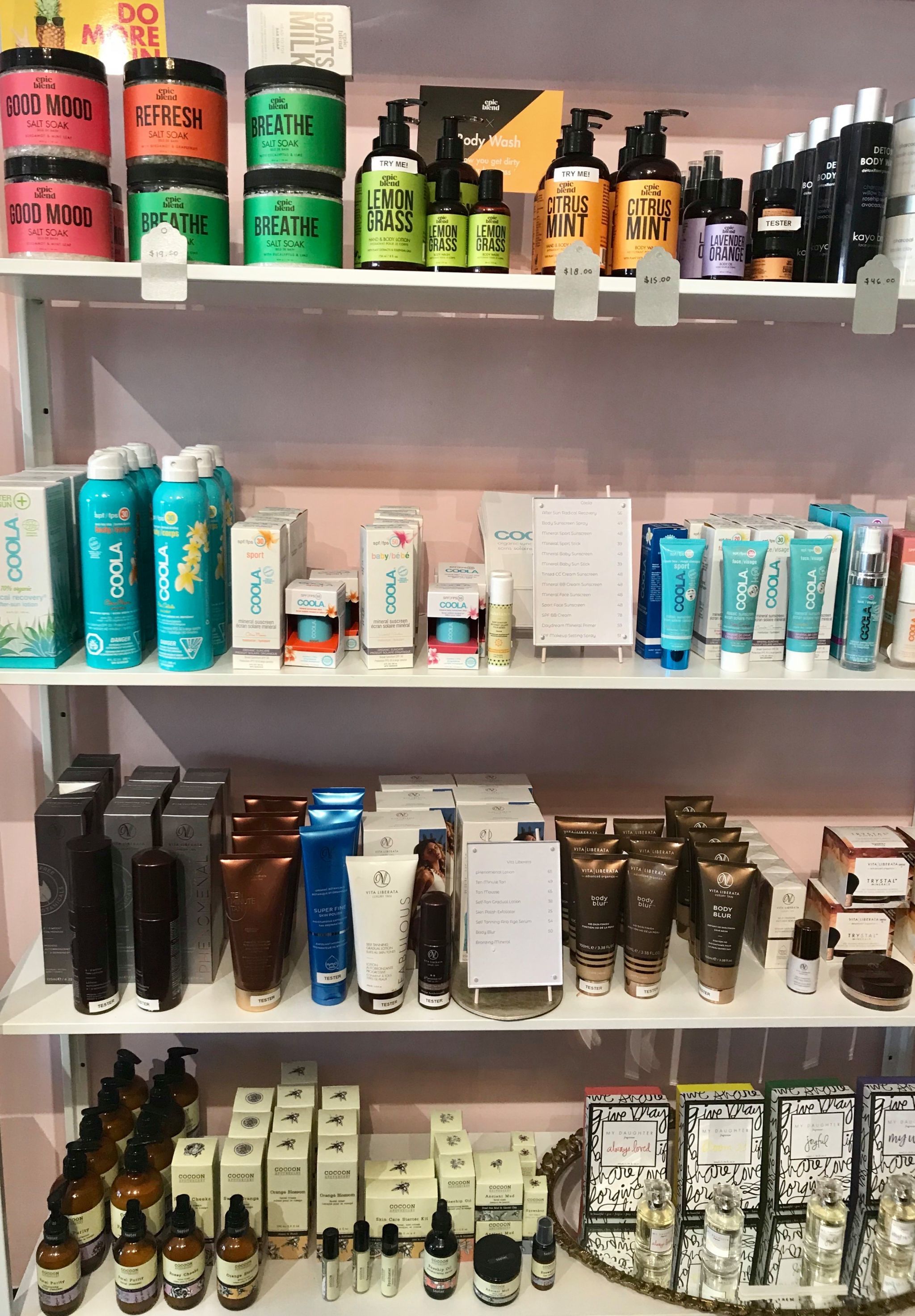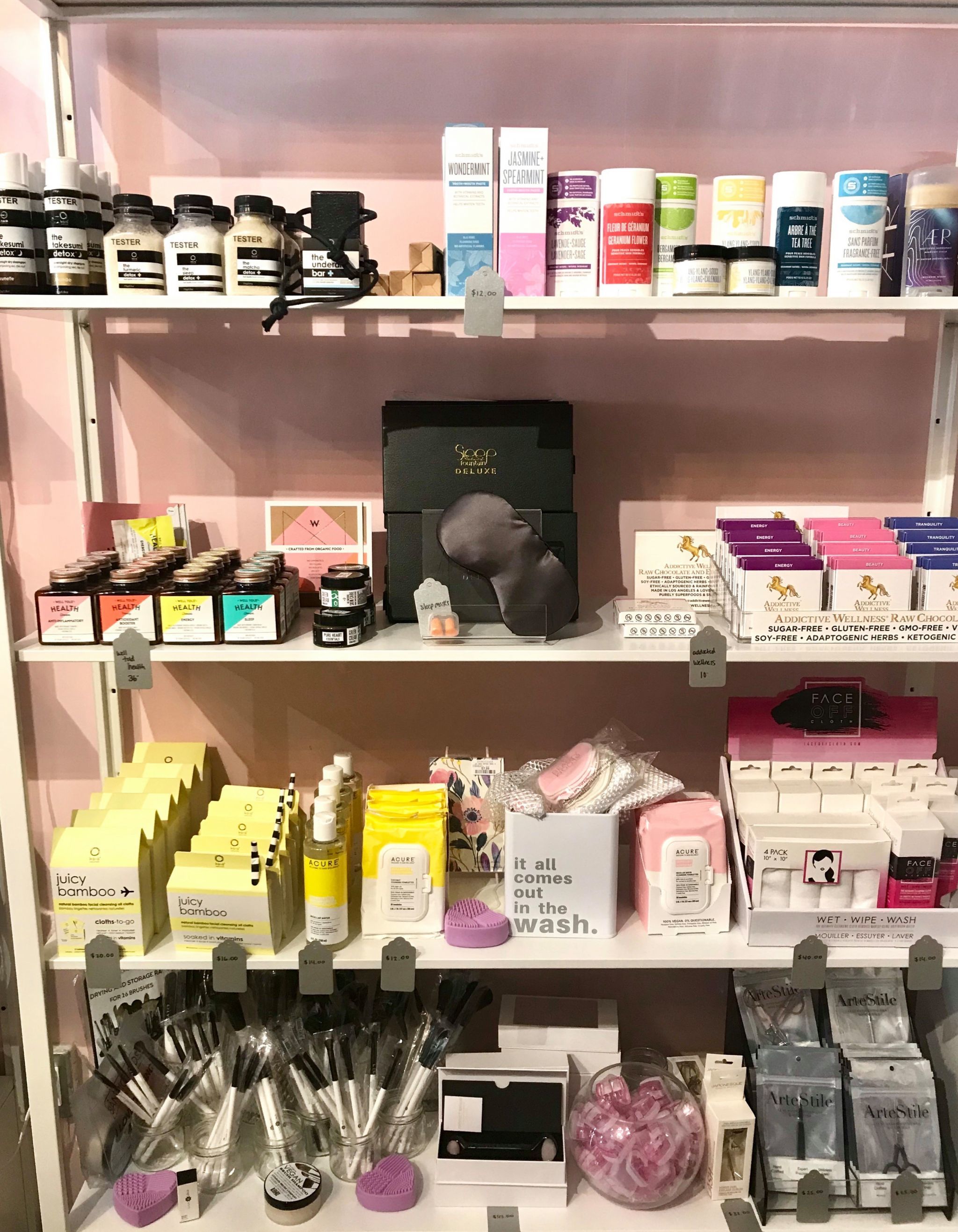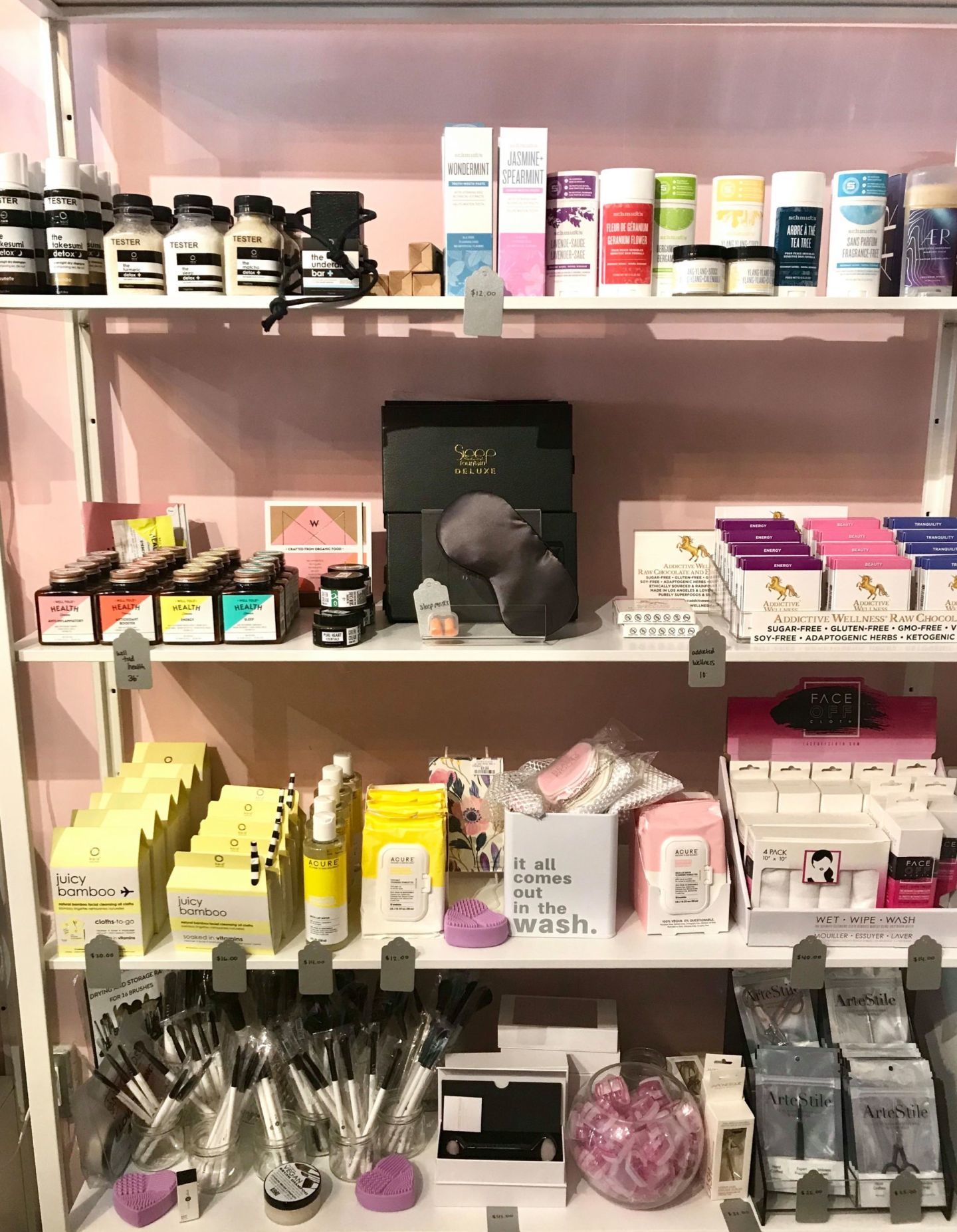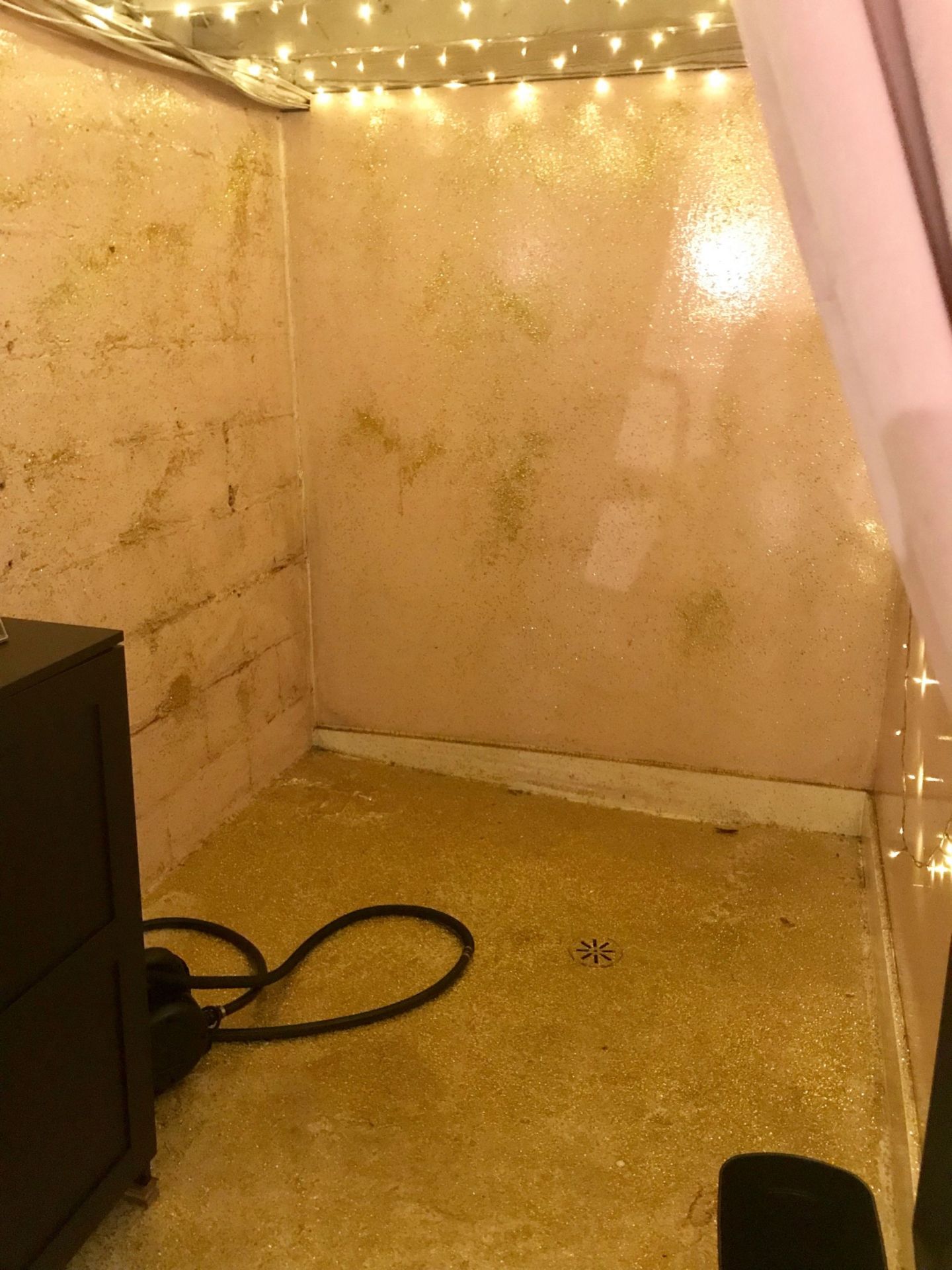 Spray Tanning Room! So pretty- doused in gold sparkles.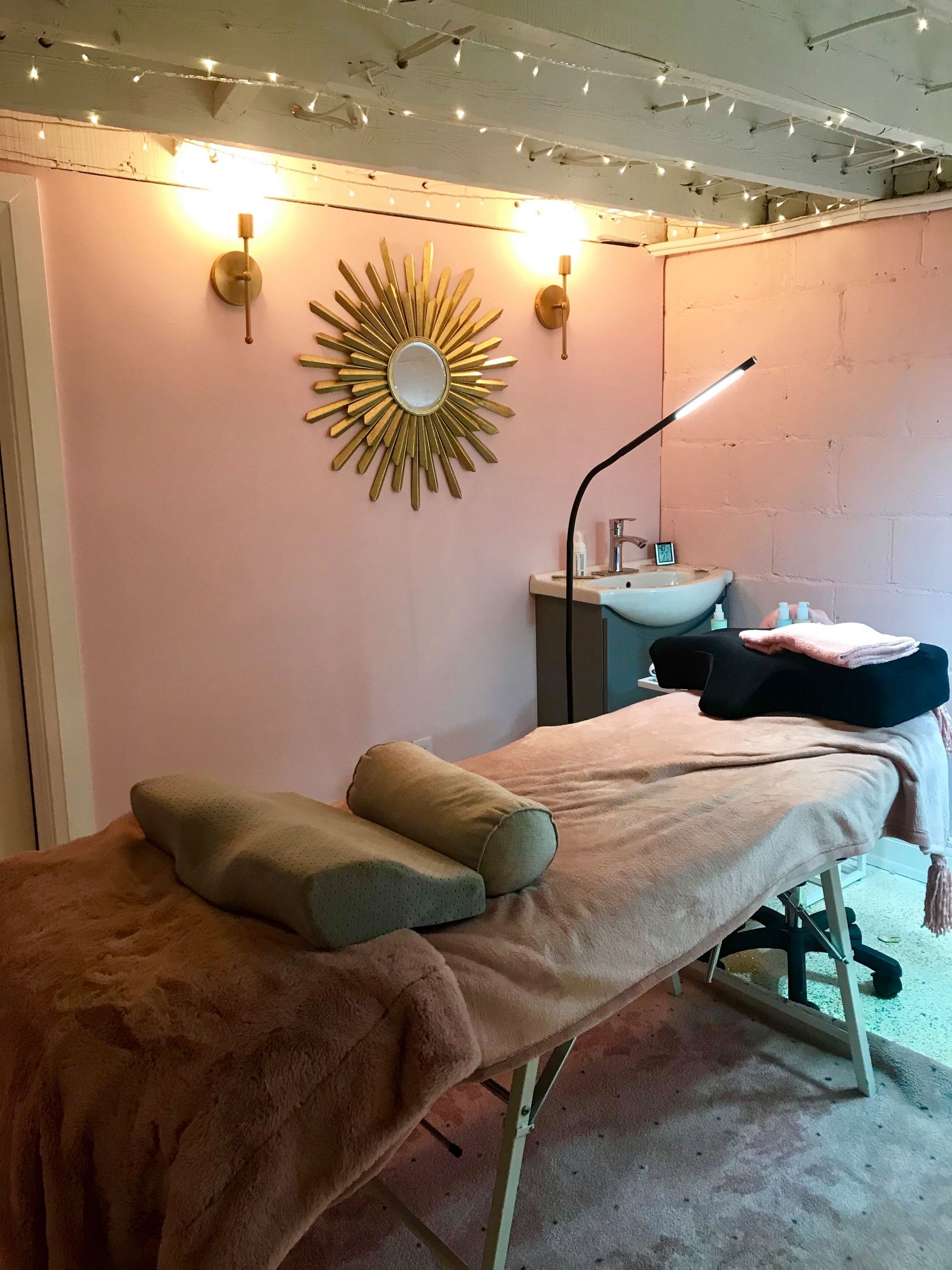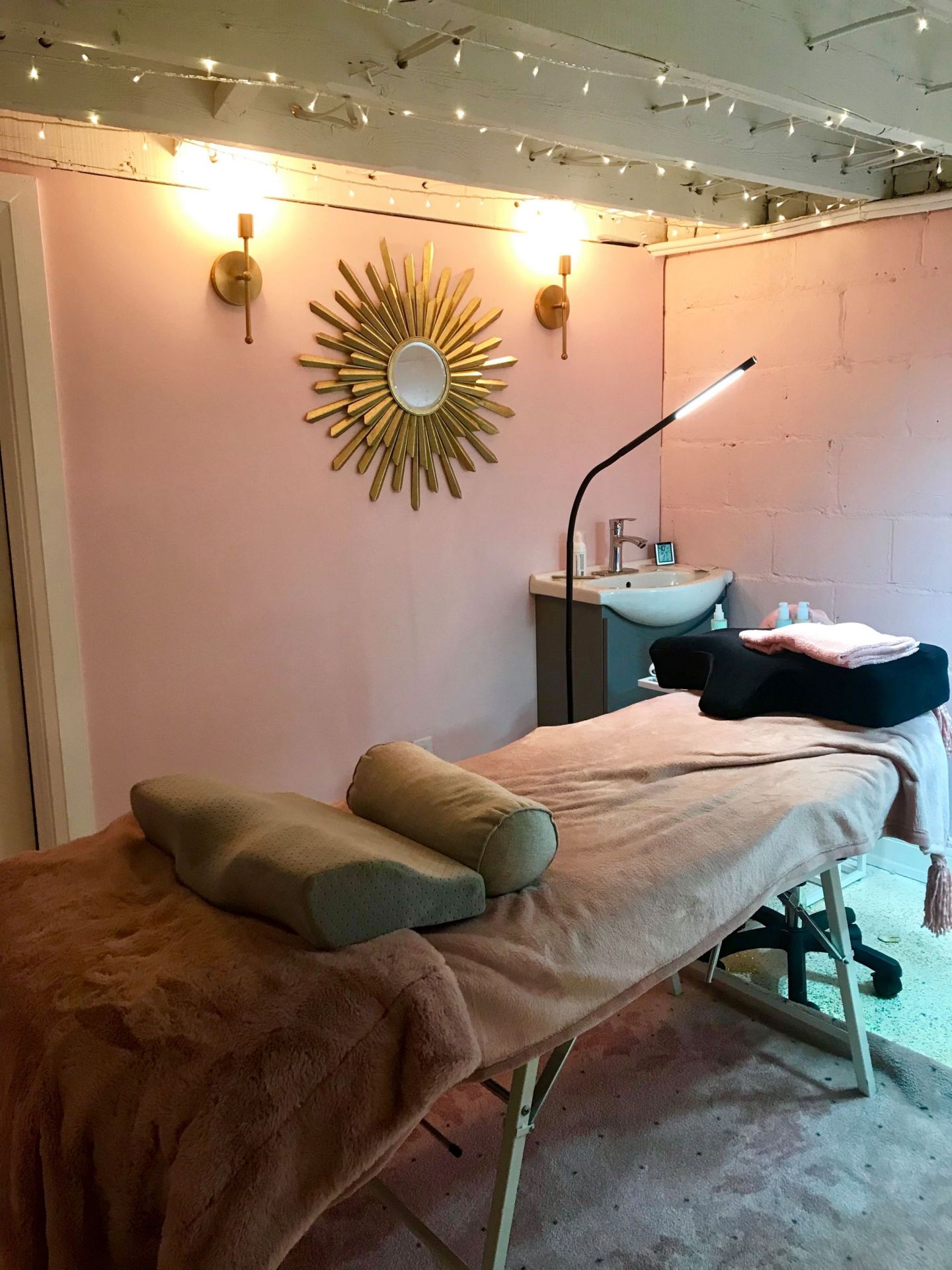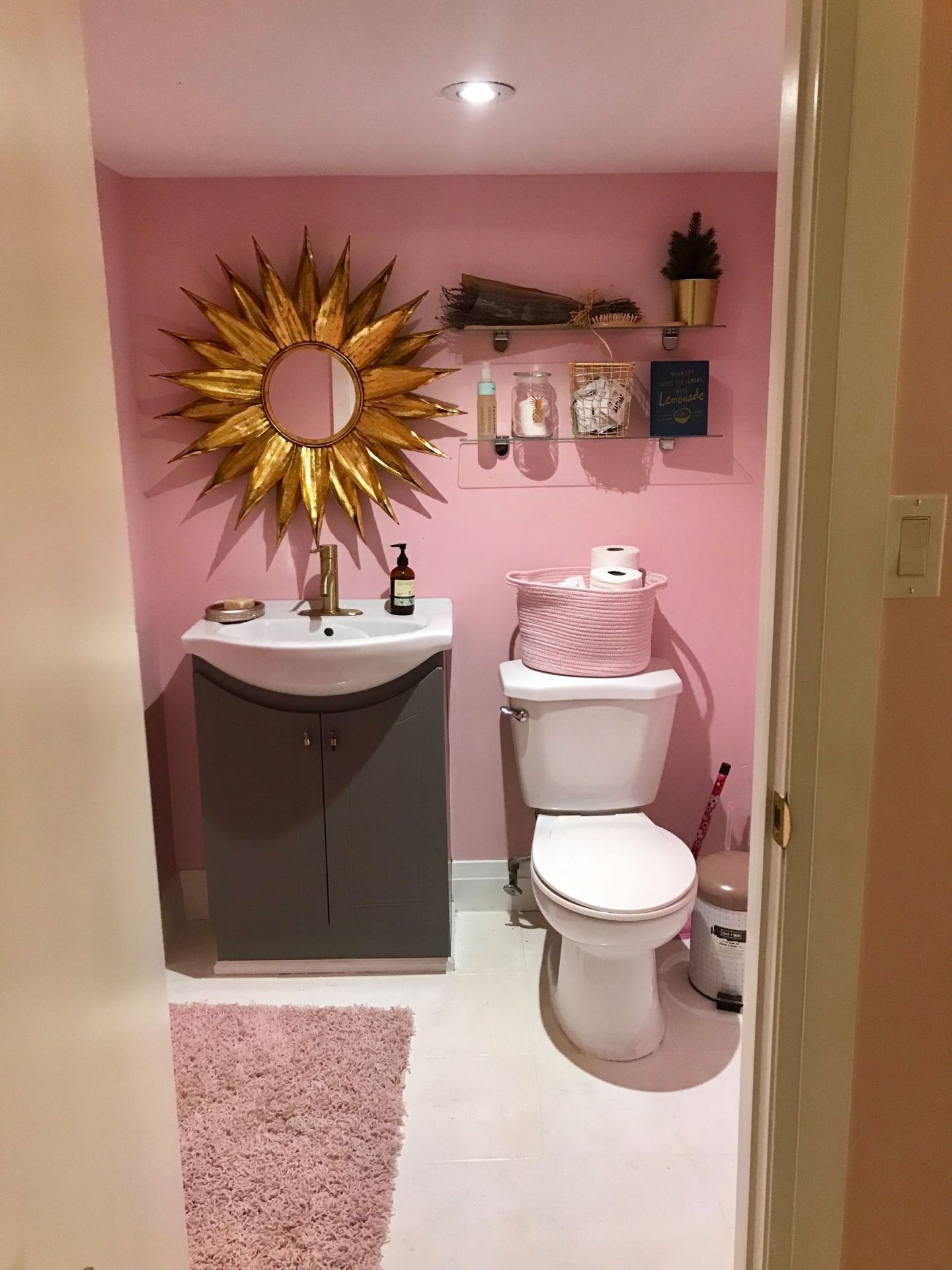 How CUTE is this washroom though. I could live here LOL.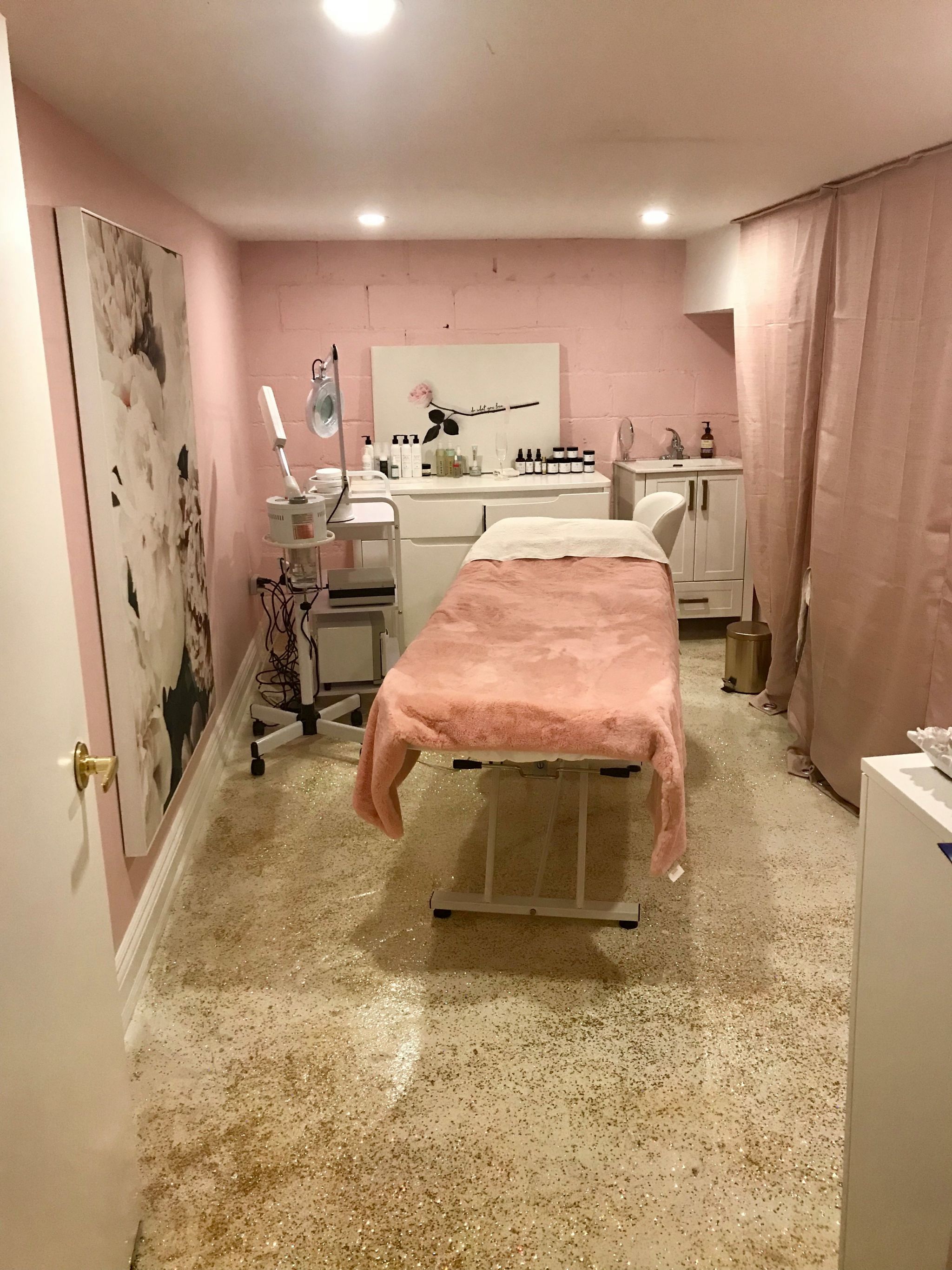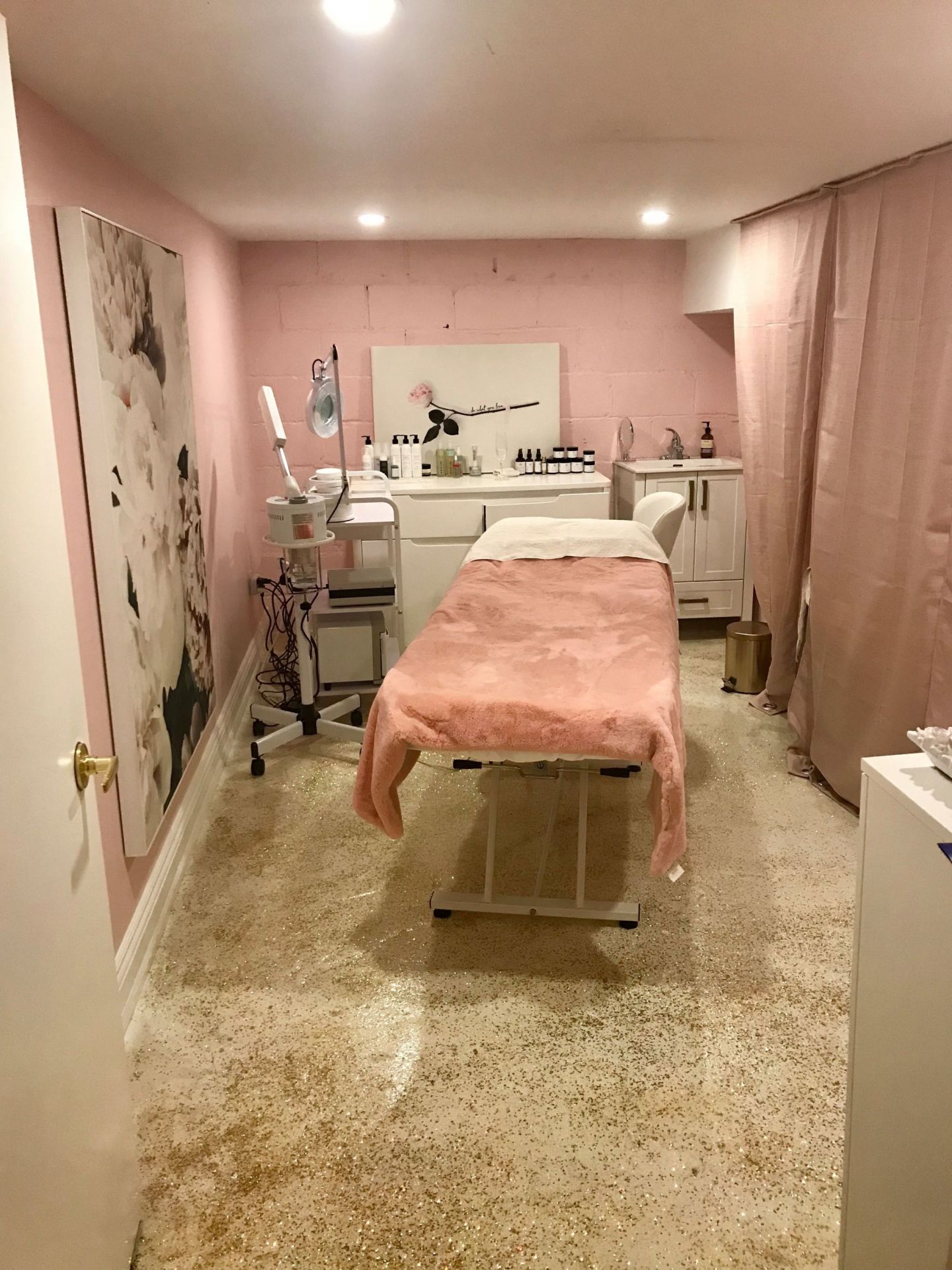 Some of the Clean Brands Bloom Beauty Carries…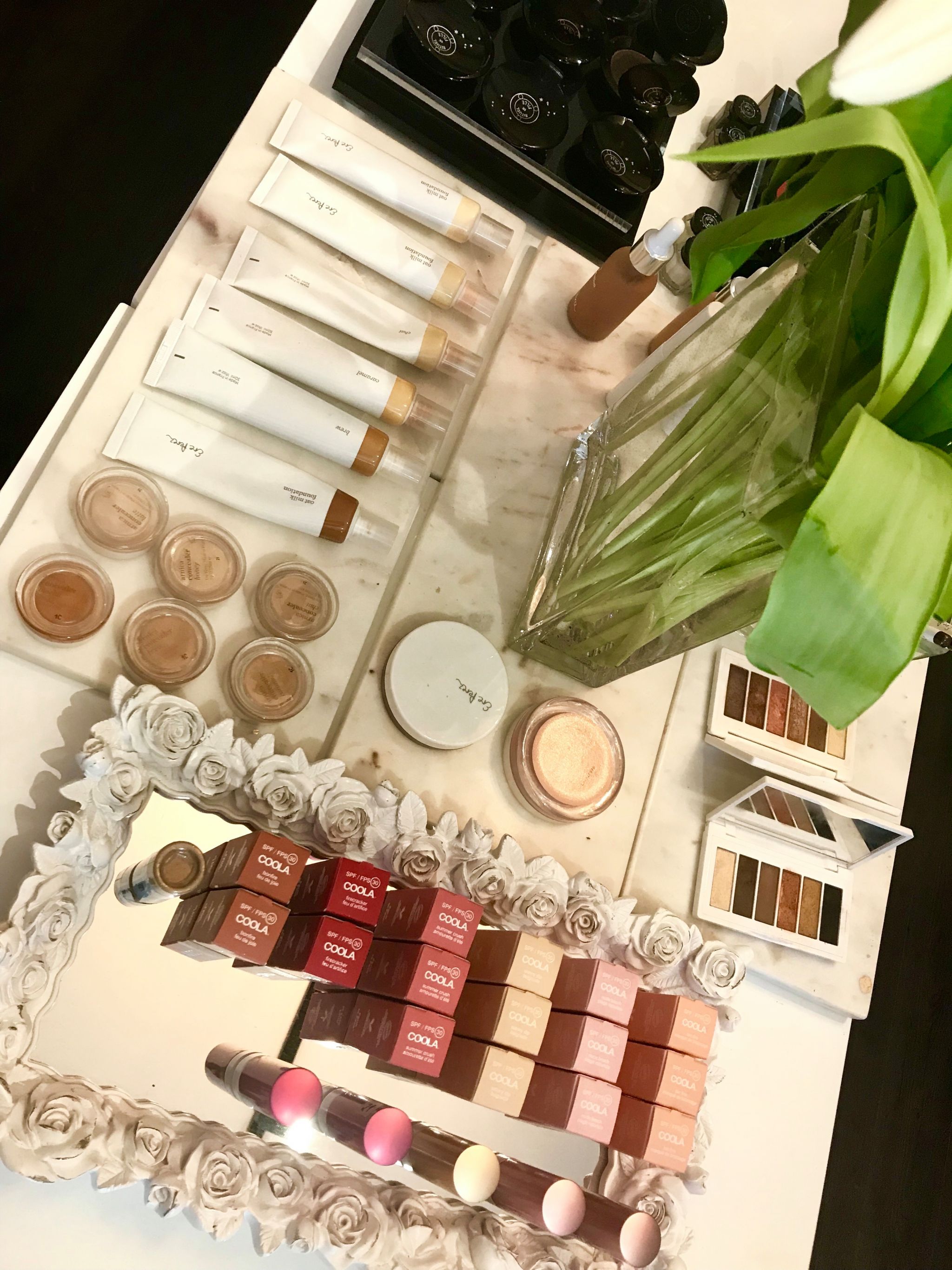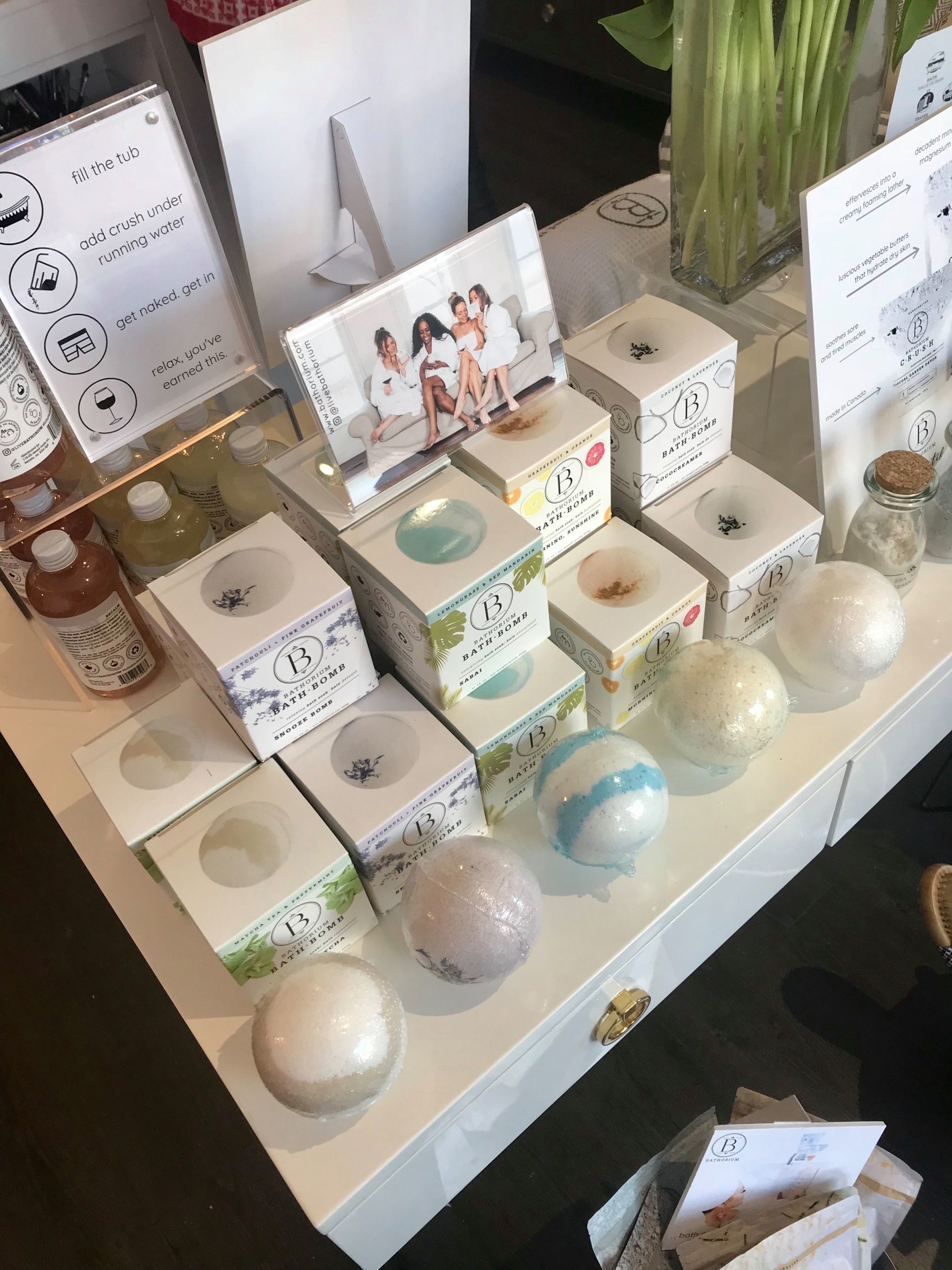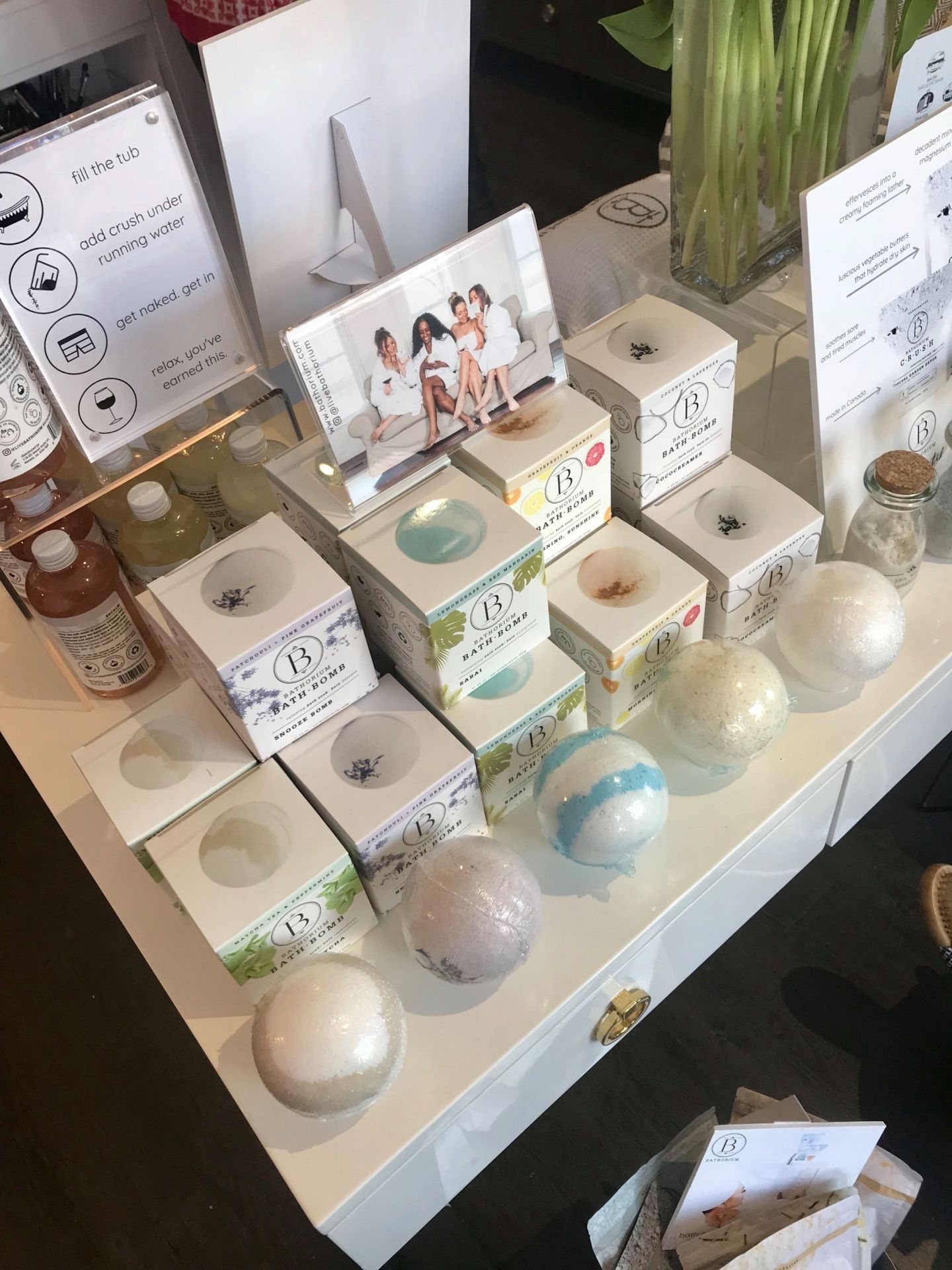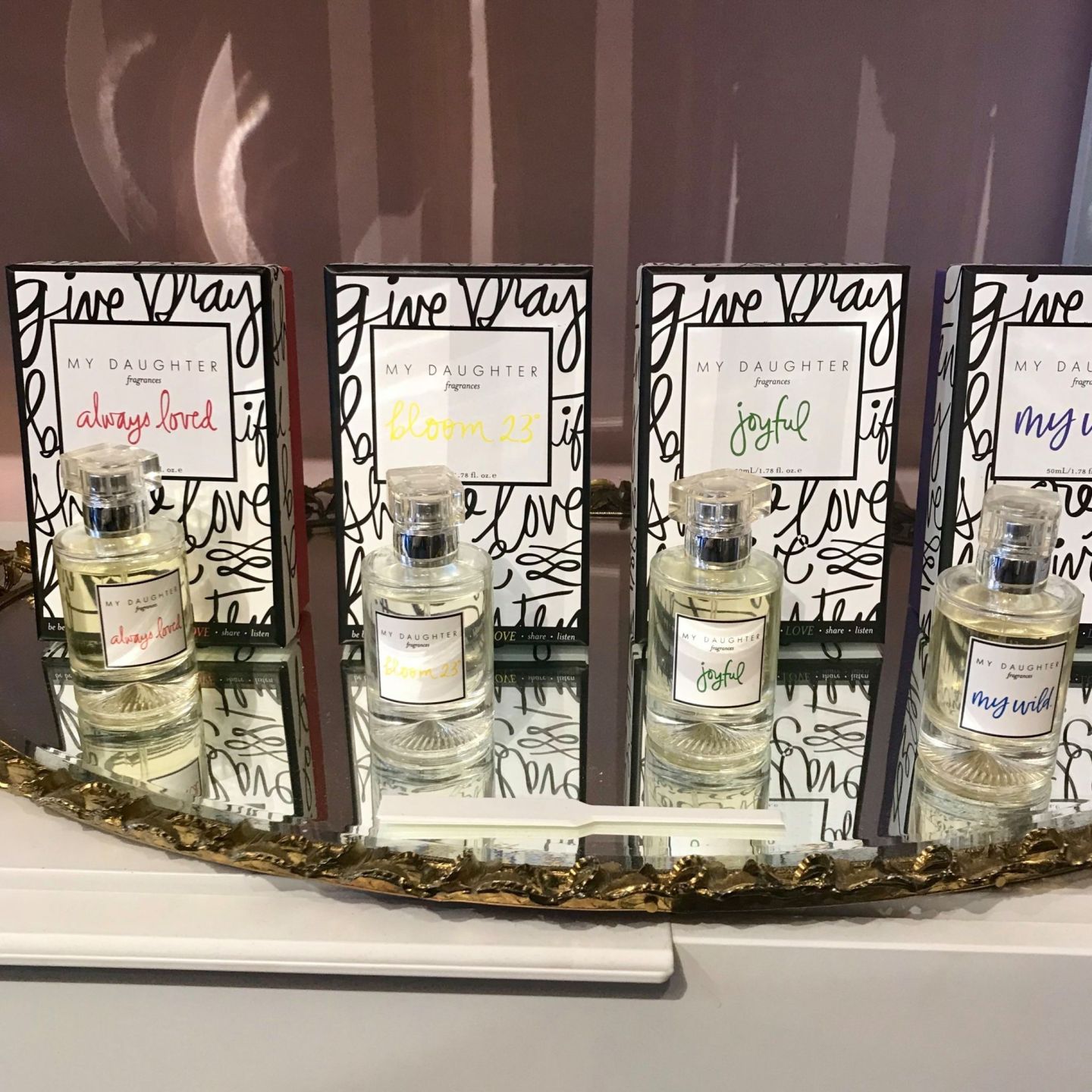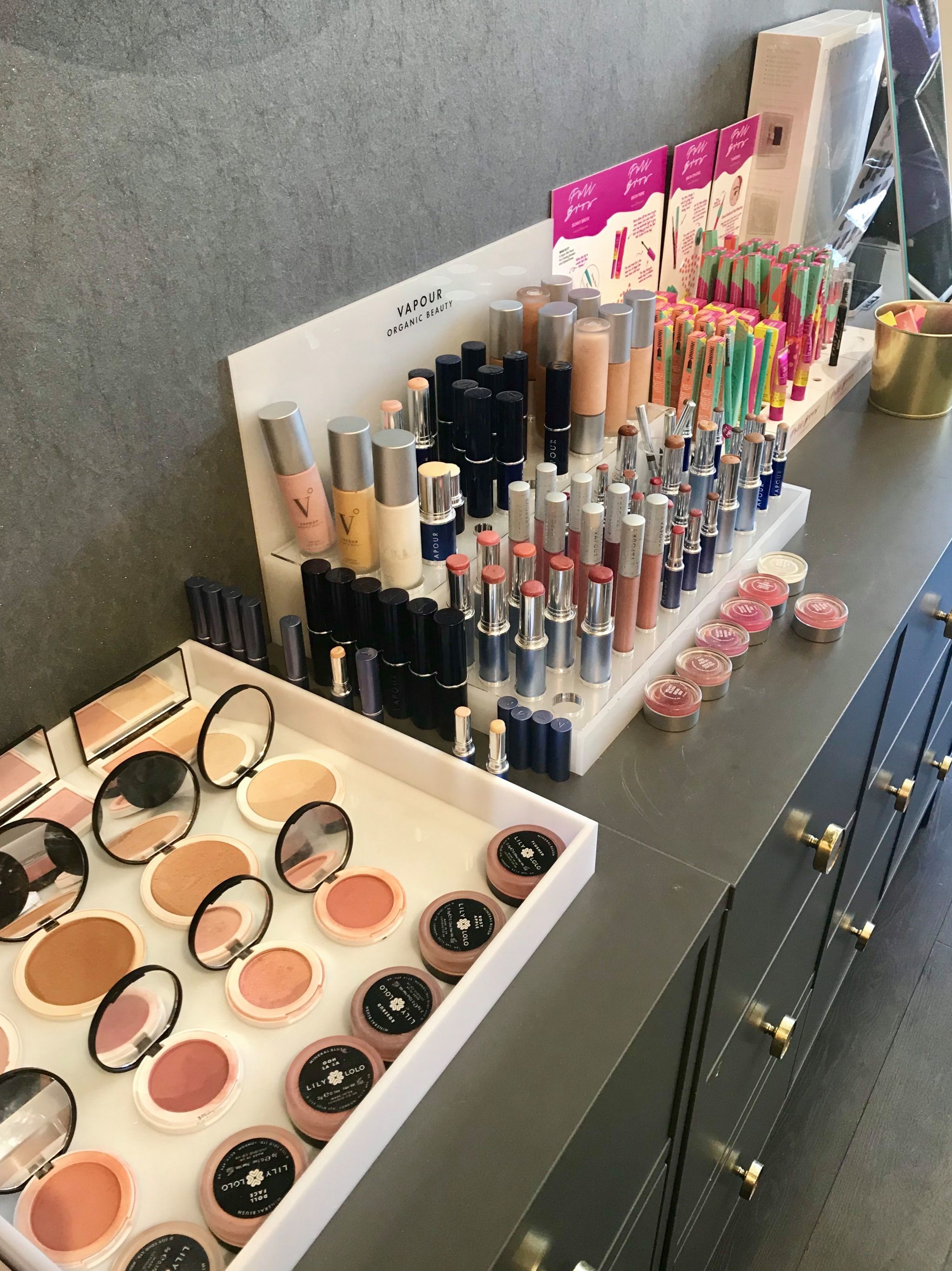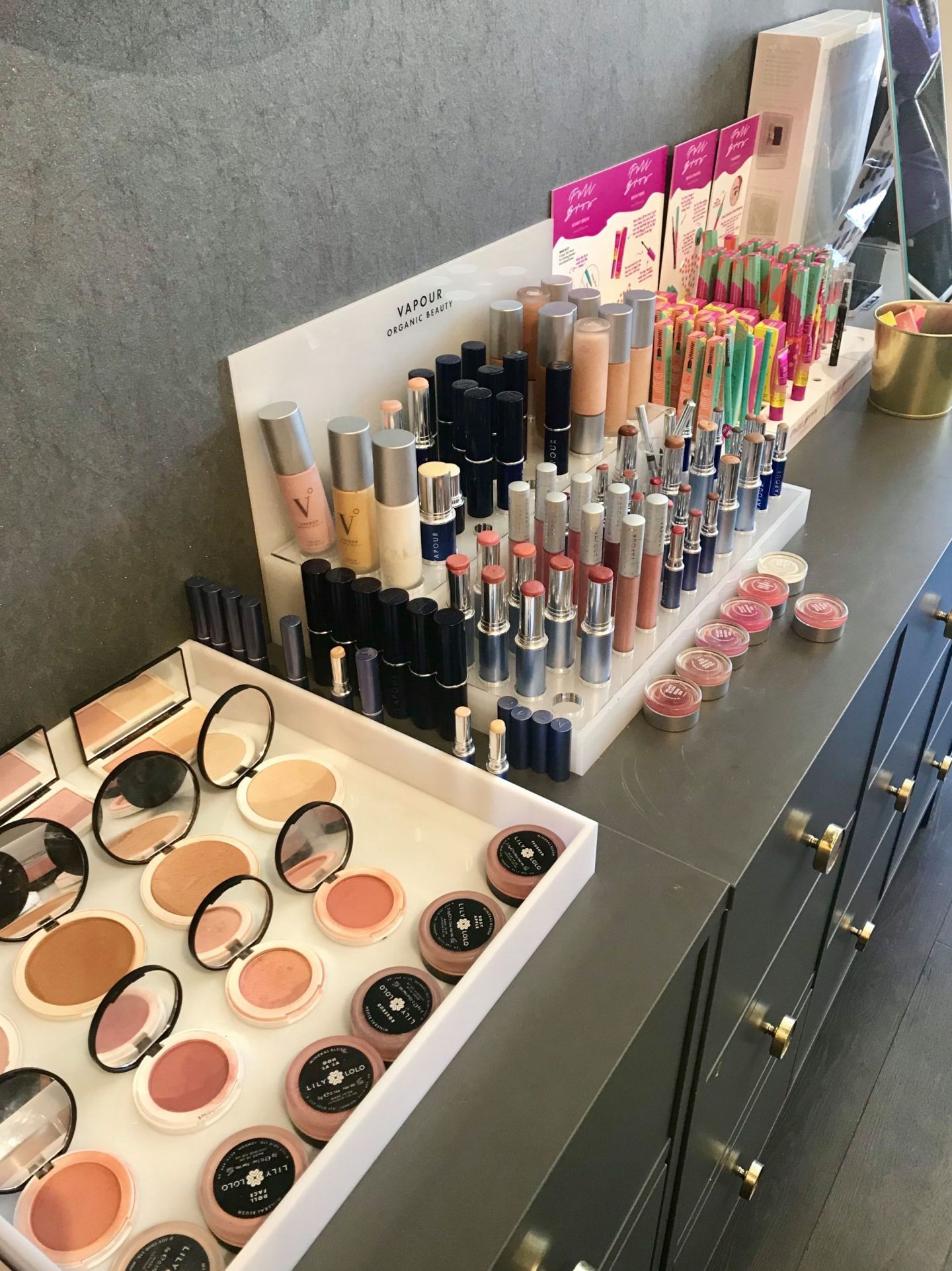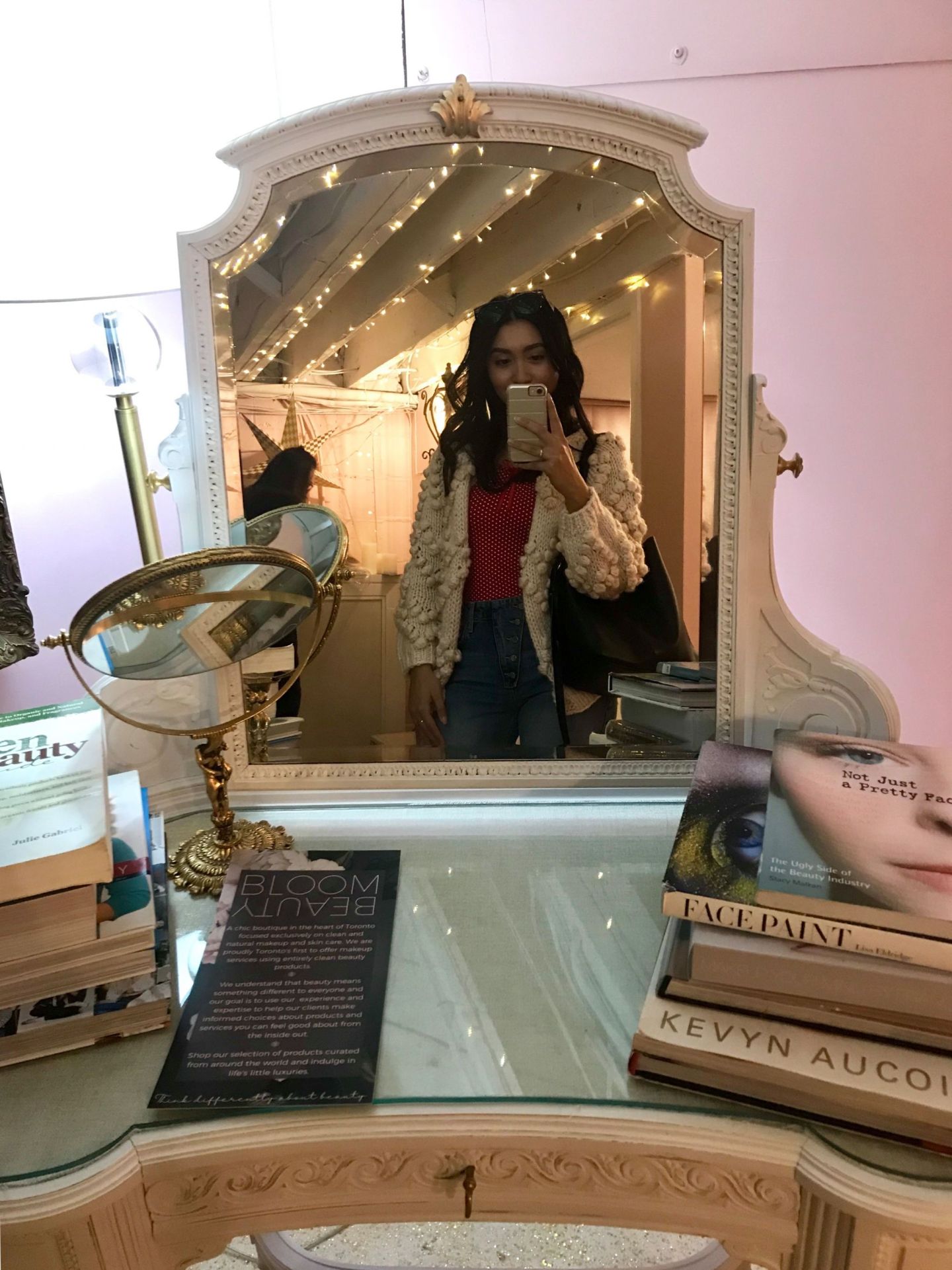 HEY THERE 😉
Overview of Clean Beauty Services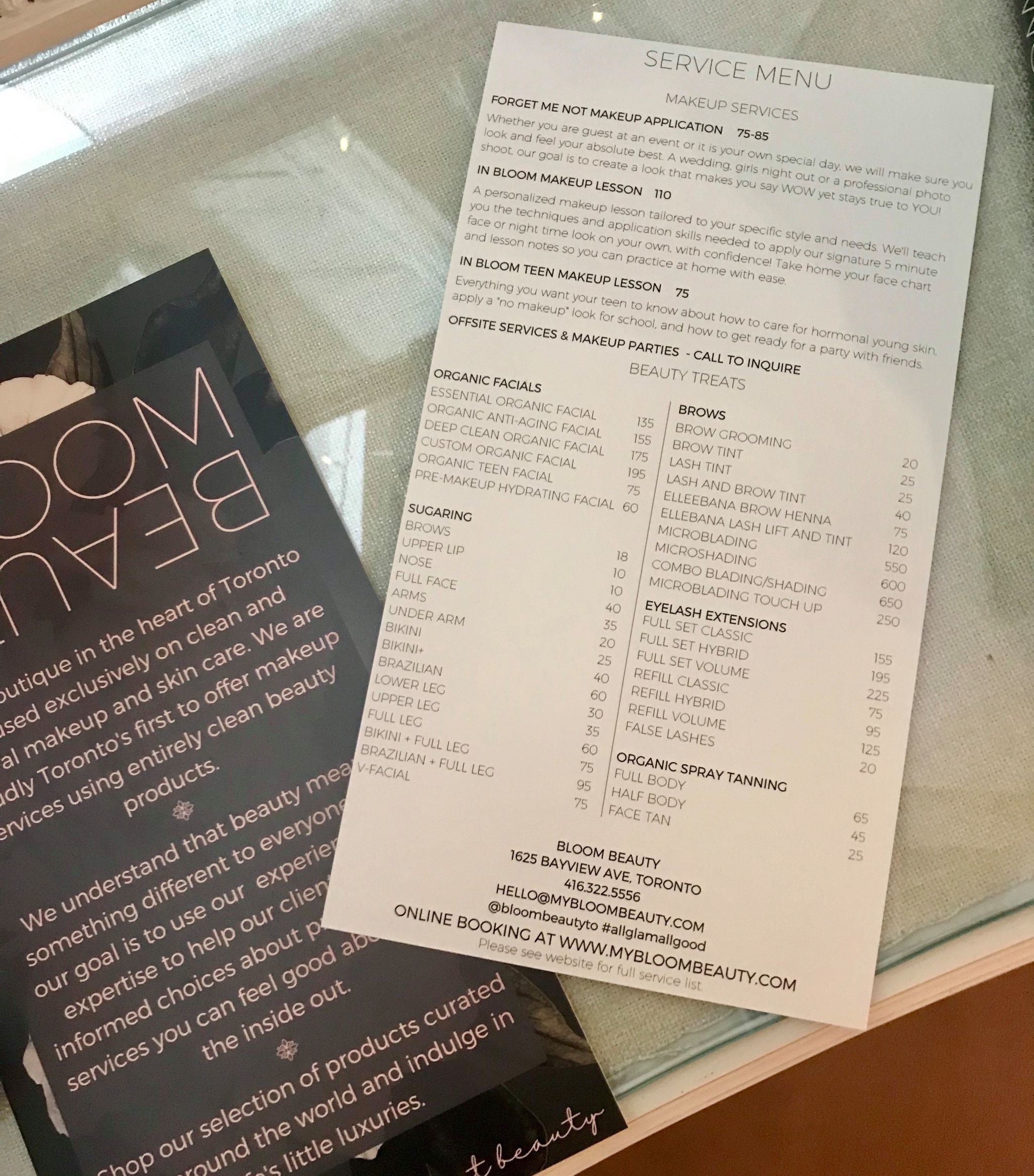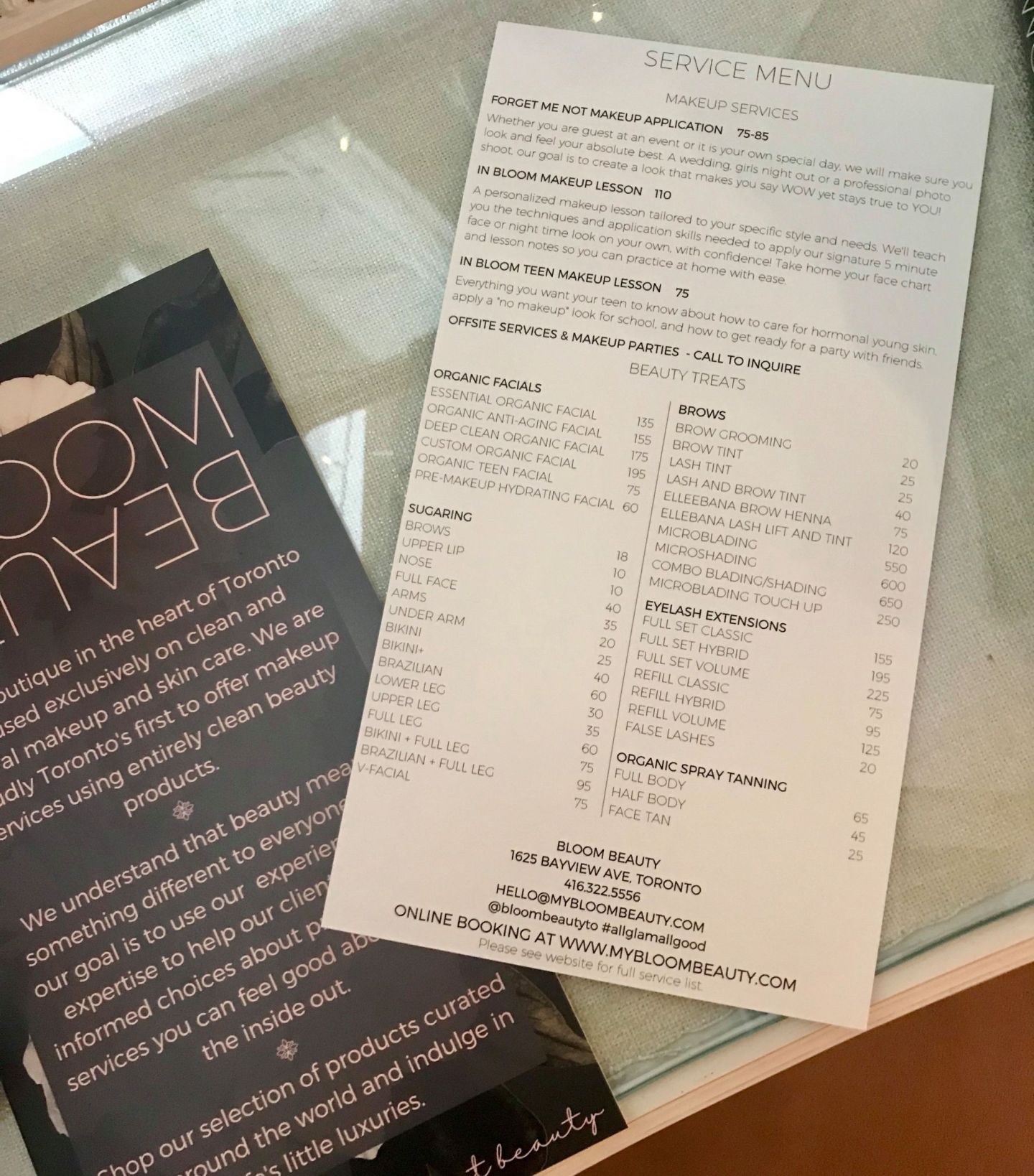 Hope you enjoyed the pics guys!
I was able to meet so many amazing people that day, from fellow influencers to the Bloom Beauty Team and even the VP of Indie Lee. How crazy is that!? It was such a memorable day and I had such a GREAT time. I truly am thankful for everyone at Bloom Beauty– I had such a wonderful experience and I can't wait to go back! They're actually creating a whole new area in the upper level of their location so I'm very excited to see how it turns out.
Please let me know if you head on over & make sure to use my code SAYLAD20 to save $ on your first experience with them! Again I don't make any $ off that- they were kind enough to let you guys try out their services at a discounted price first! This code NEVER expires. If you need more info on Bloom Beauty and would like to try them out make sure to reach out to me! I'd be happy to help you out.
Hope you all enjoyed this blog post loves!
Make sure to check out Bloom Beauty, I PROMISE you will NOT be disappointed.
Have you caught up on my recent ones? Catch up HERE!
Please make sure to follow me on all of my socials & subscribe to the blog before you leave so that you don't miss a single thing!
Thank you!
X