AHHH! I can't believe I'm actually writing this… but yesterday I came home to a very generous PR package from one of my favourite beauty brands- PIXI! I've been using their products for years so when I received this I was in SHOCK because I really didn't expect it. It was such an amazing surprise- especially from a brand that I really admire.
Pixi Beauty isn't readily available in Canada, except for being in-stores at Shoppers Drug Mart. It can be hard to get hold of their products, especially with their newer launches. I was fortunate enough to receive this package though and am forever grateful. Like I said, I've been using their products for YEARS. My favourite product out of their entire line is their Pixi Glow Tonic– a cult favourite. Ever since I tried it I haven't been able put it down. It's pretty much the only consistent glycolic acid toner that I use every single night. The fact that Pixi actually sent me a PR package is out of this world. I still cannot believe it. I've always admired their PR packages and to receive one still has me in awe. I'm sure you can tell already LOL!
The fact that a brand I support wants to return the favour is a truly blissful feeling!
First of all their packaging is gorgeous. From the products to the presentation- you can tell they put a lot of thought into them. Also the products themselves formula-wise, they actually carry good-for-you ingredients that are mostly naturally derived which is another great plus to the brand. Pixi Beauty has amazing products and can definitely be pricey but I think they're worth it. Especially for the quality you get? Can't say enough good things…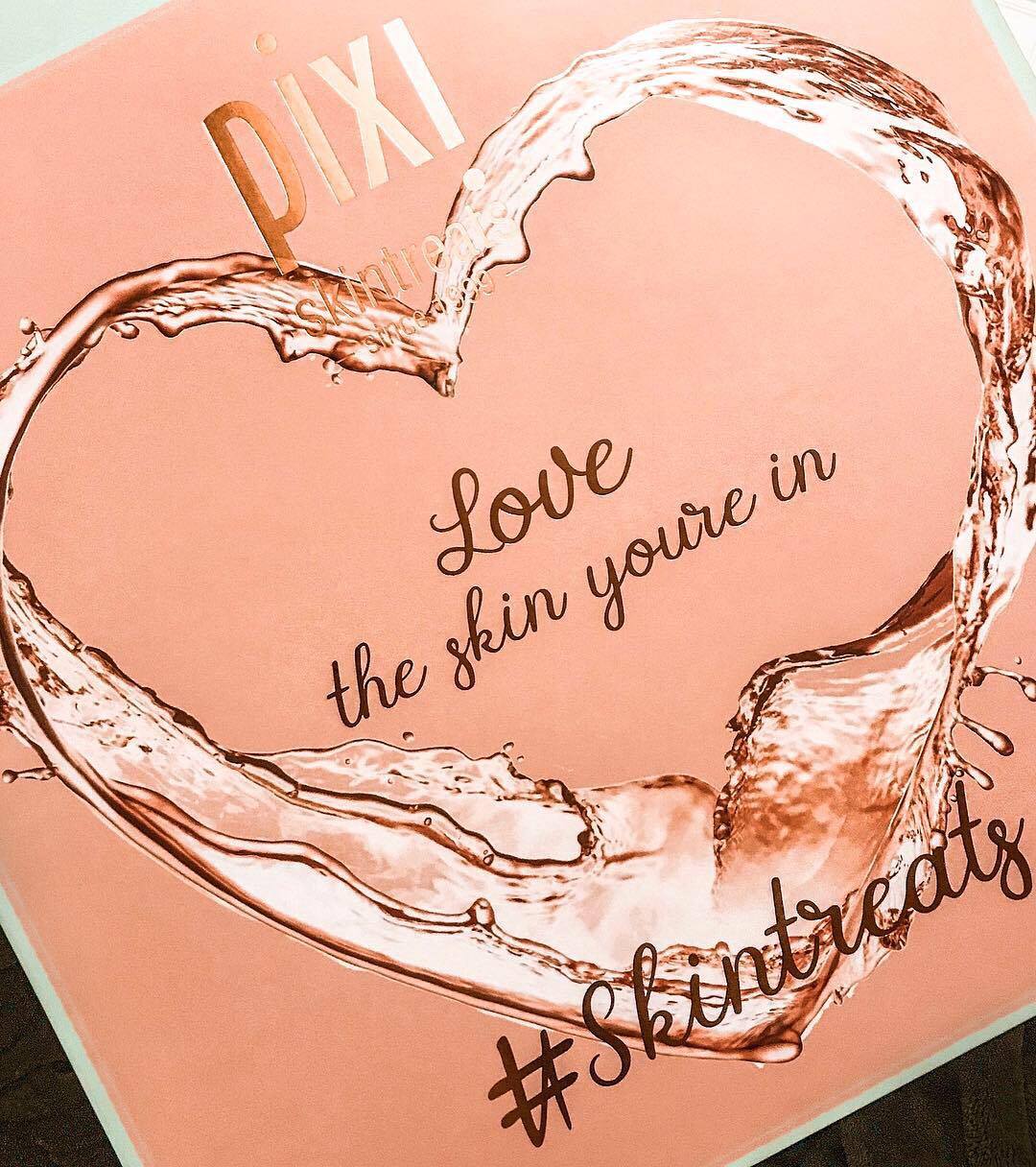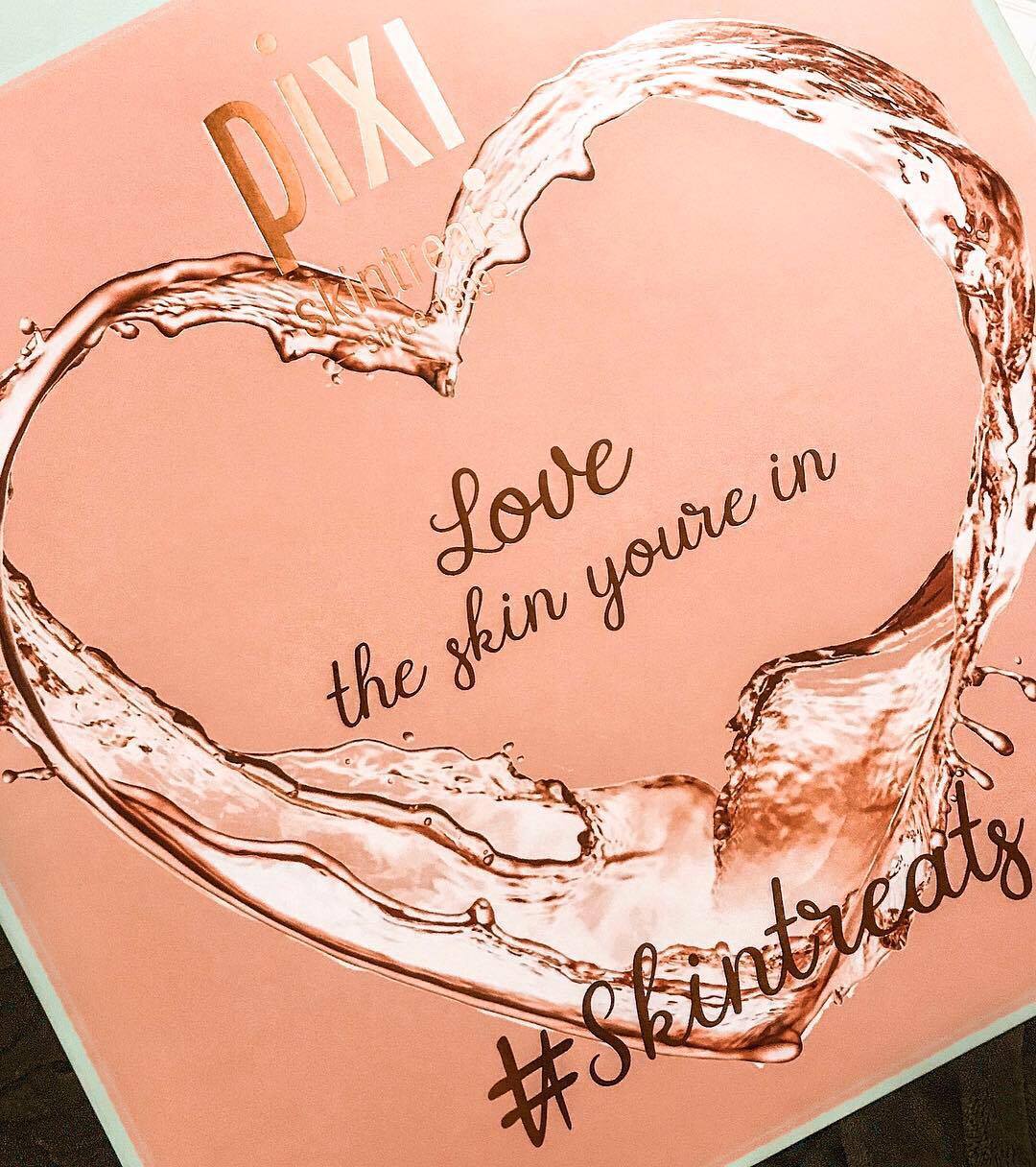 The Outside Packaging though…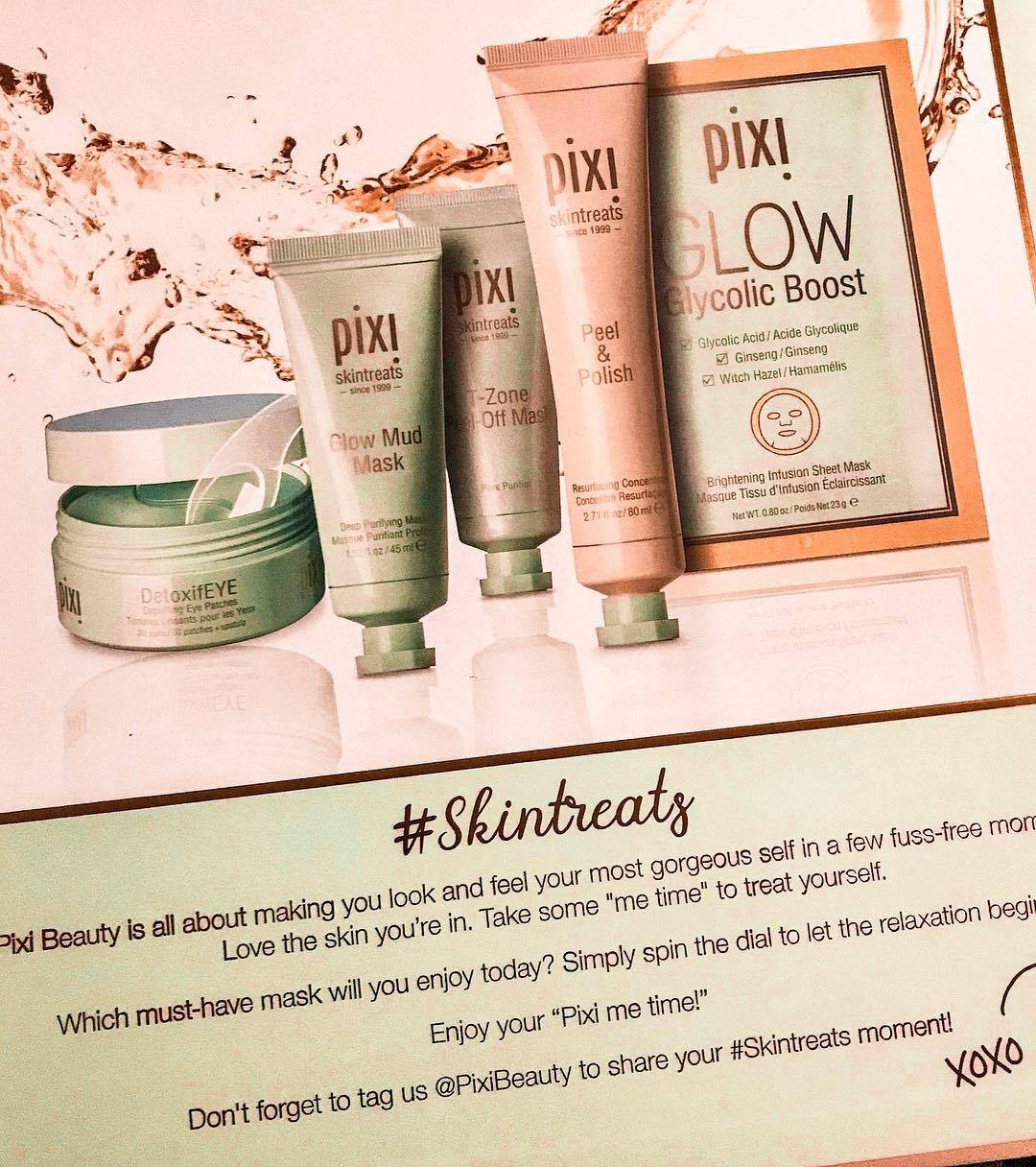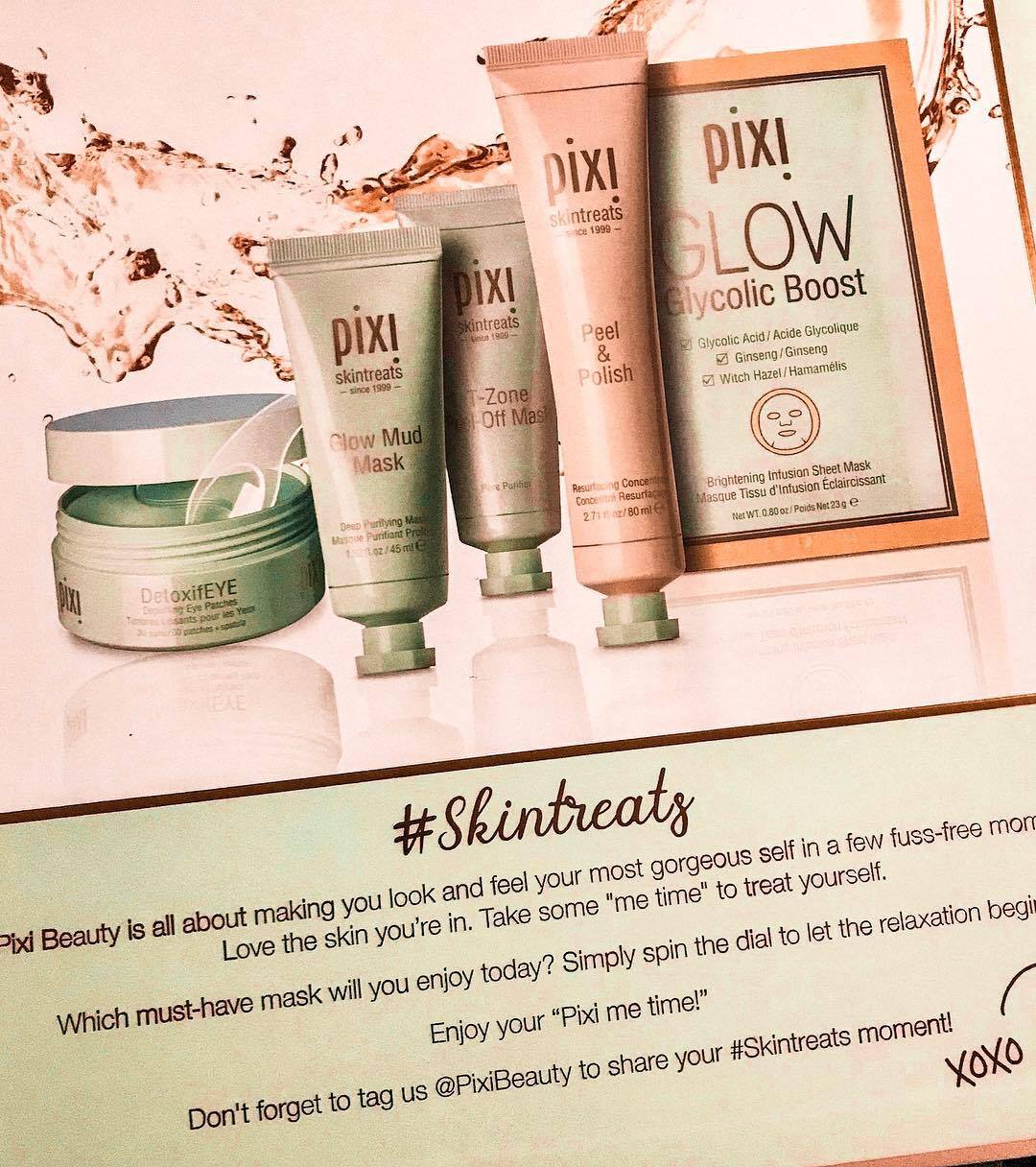 "Love the skin you're in."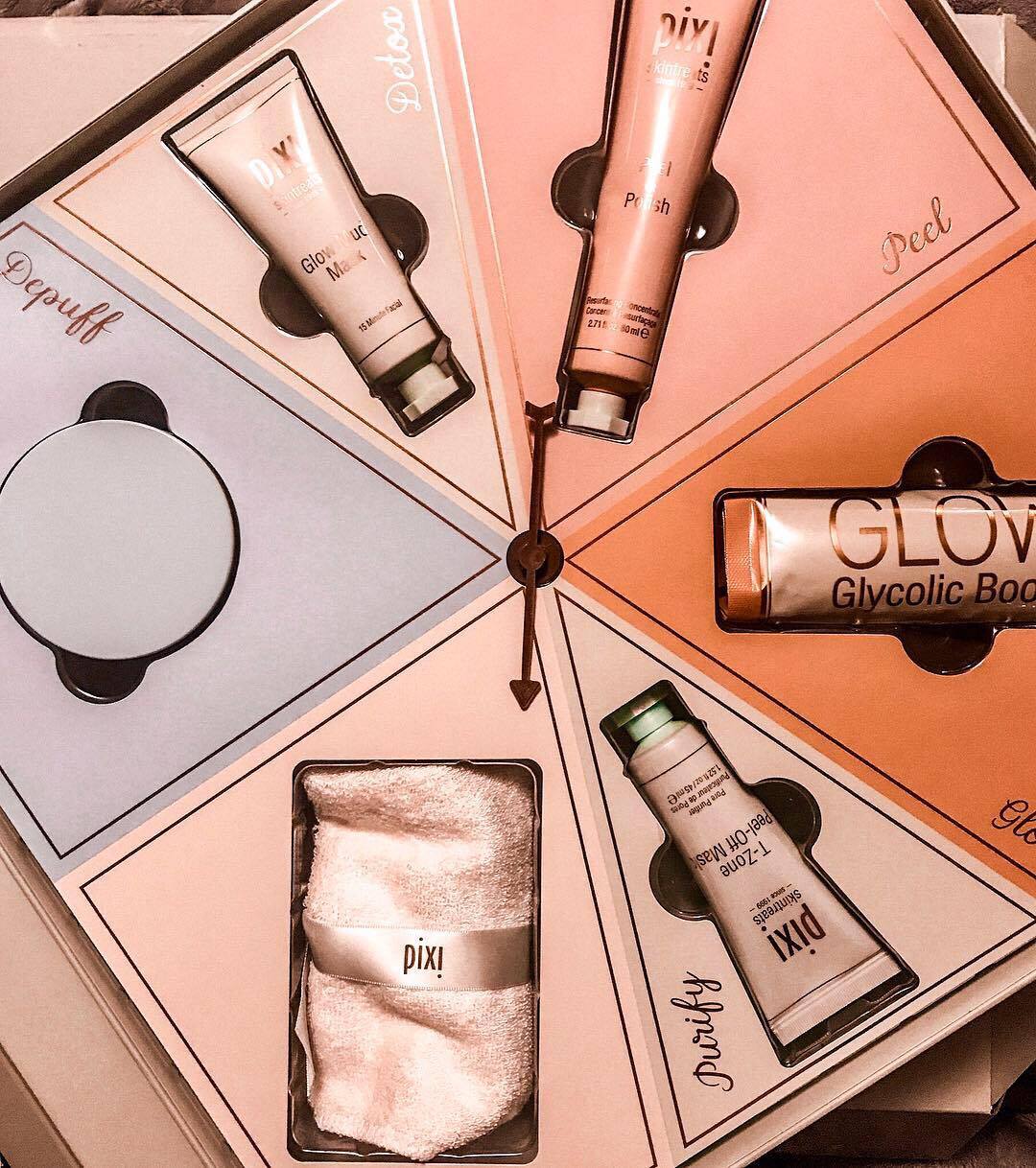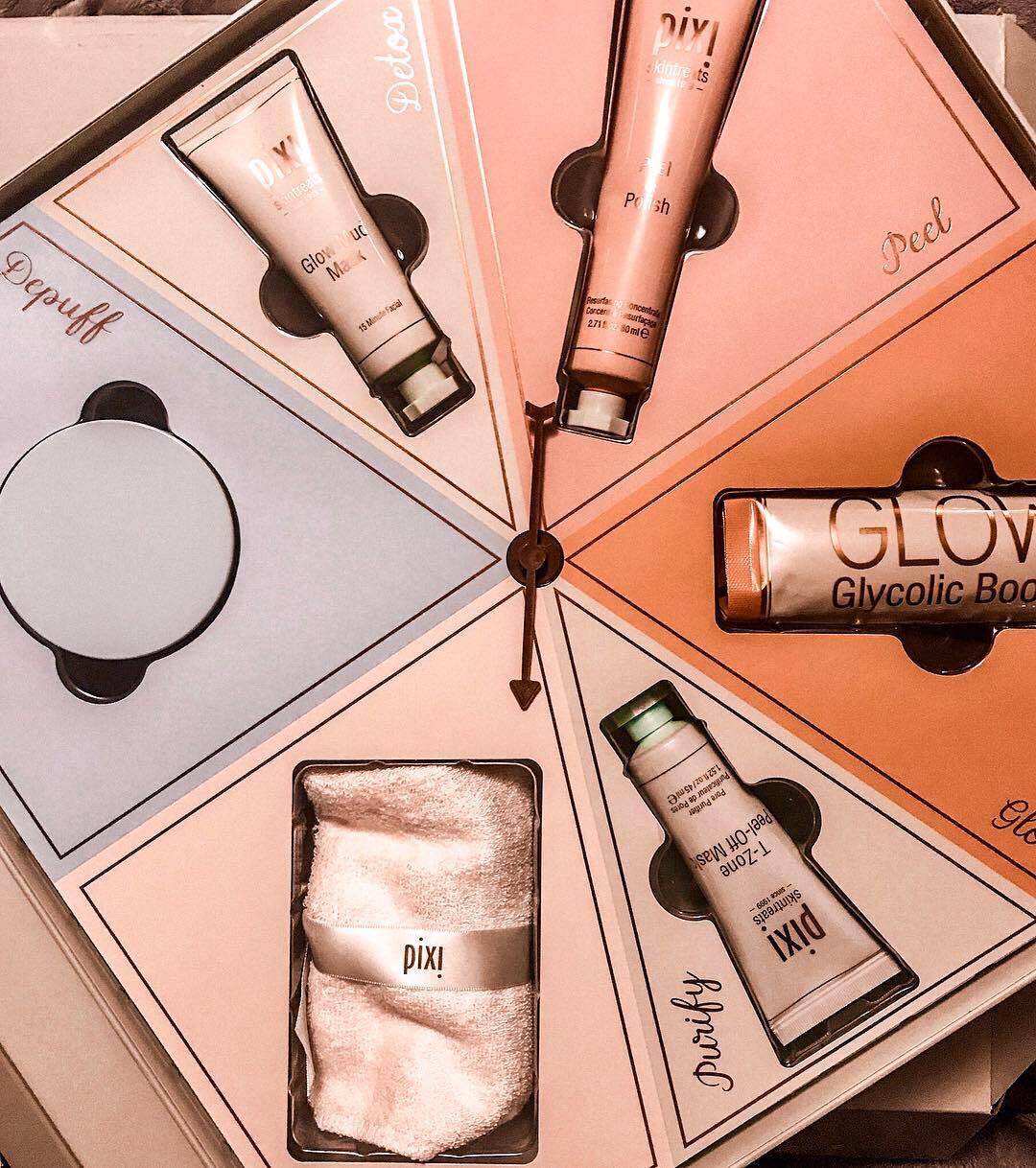 Products Included: Glow Mud Mask, Peel & Polish, Glow Glycolic Boost Mask, DetoxifEYE, T-Zone Peel Off Mask, & a little muslin cloth!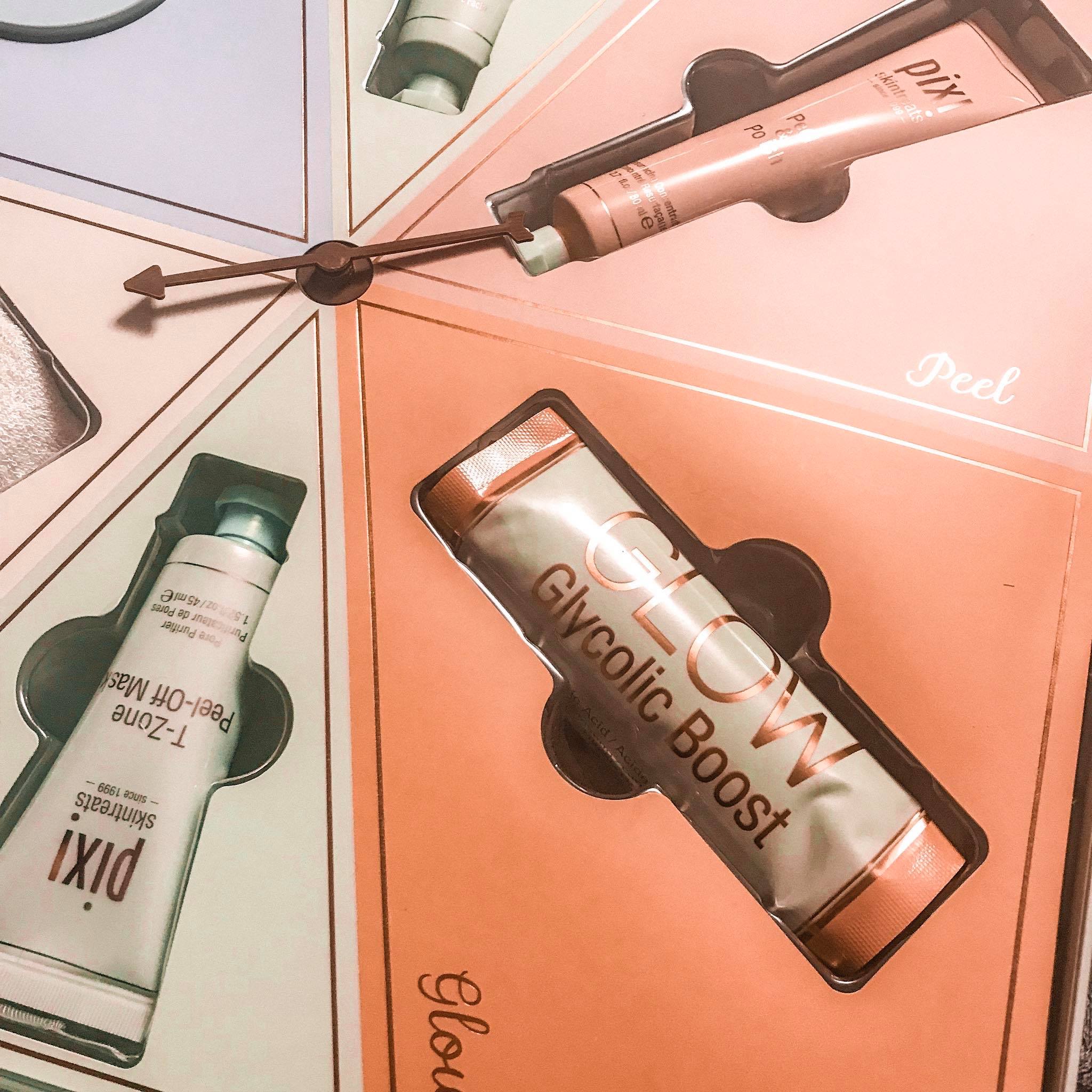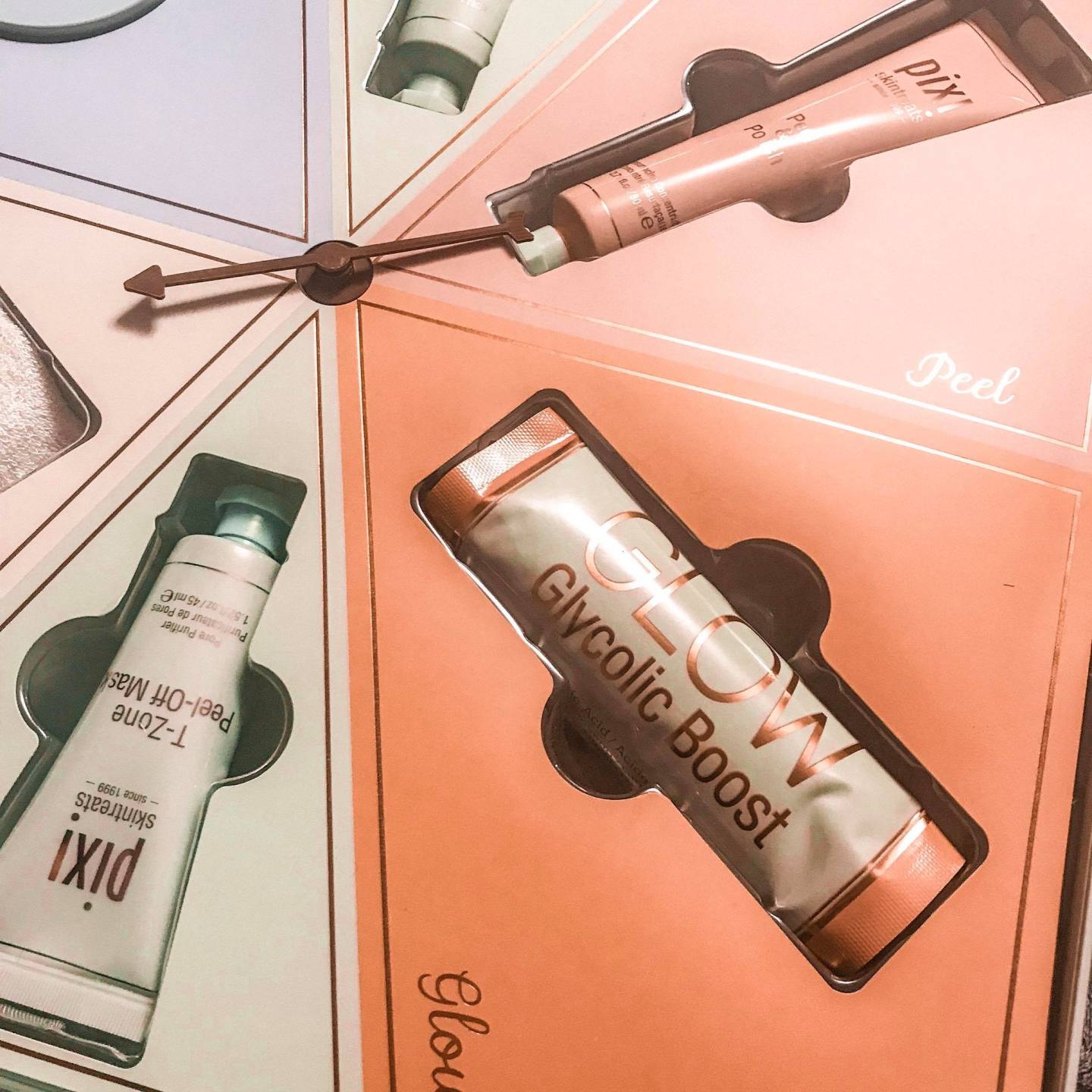 Seriously can't wait to try on that sheet mask! It's new to their skincare range.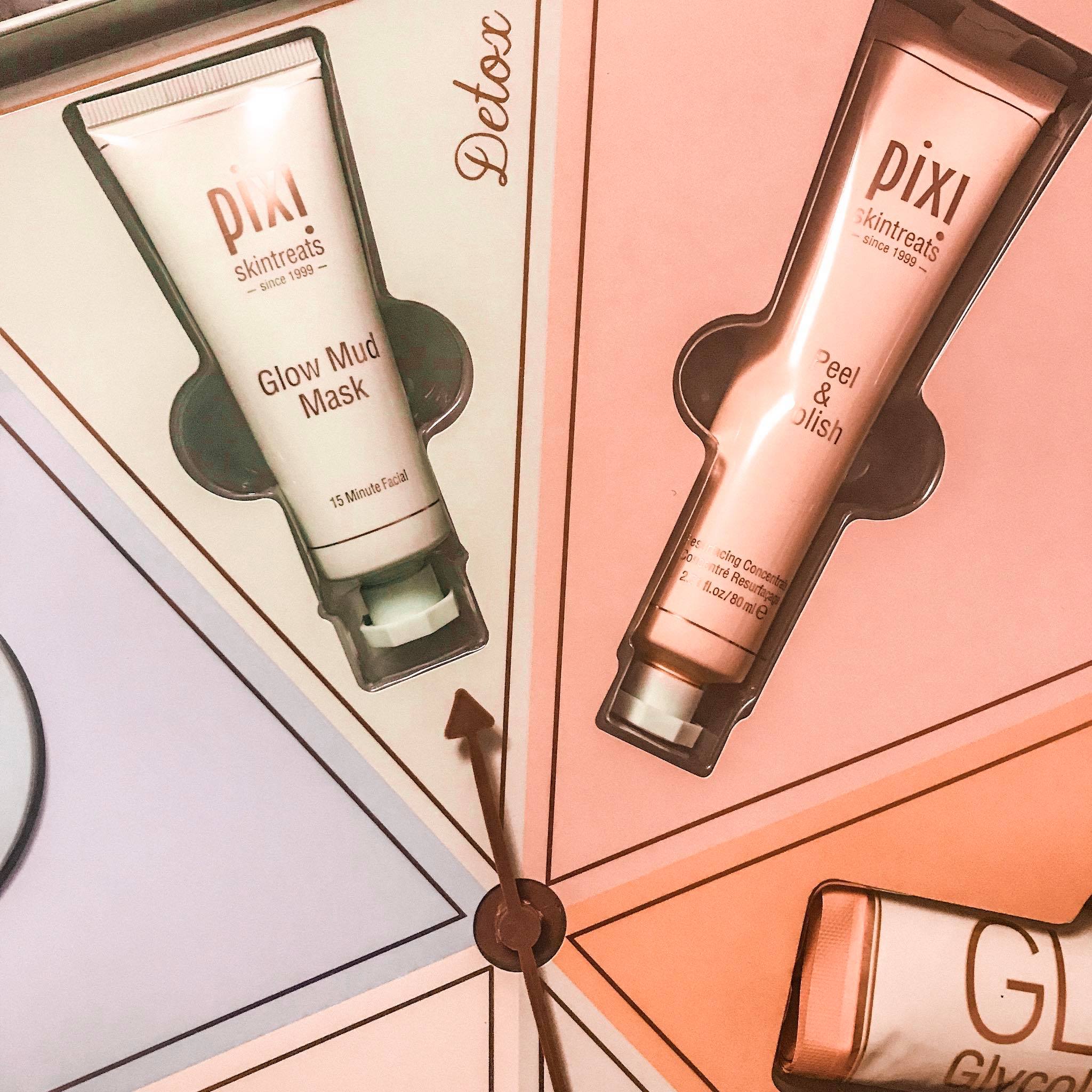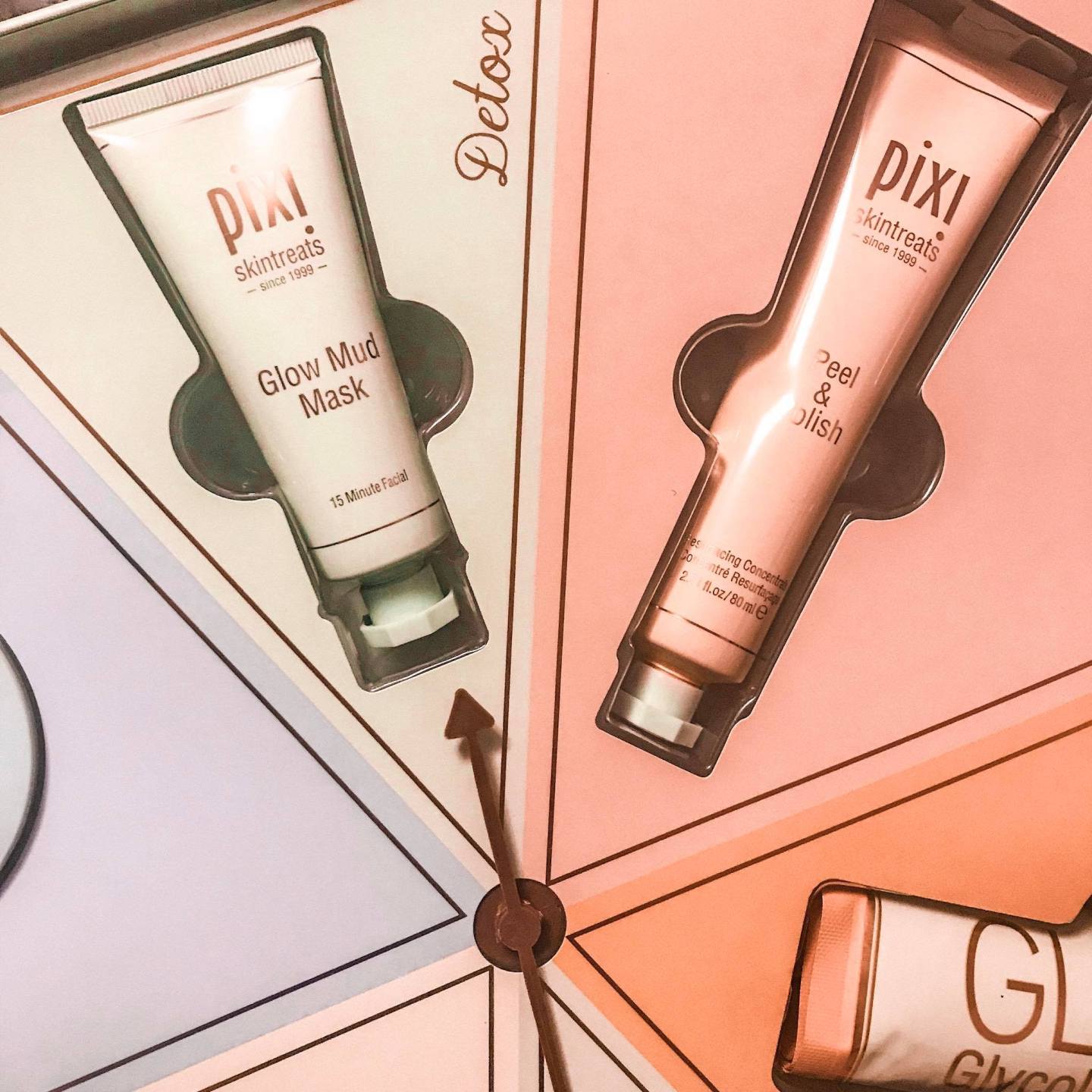 That little spinner detail is super cute! Pixi kills it with the packaging guys… Masking CAN be fun LOL!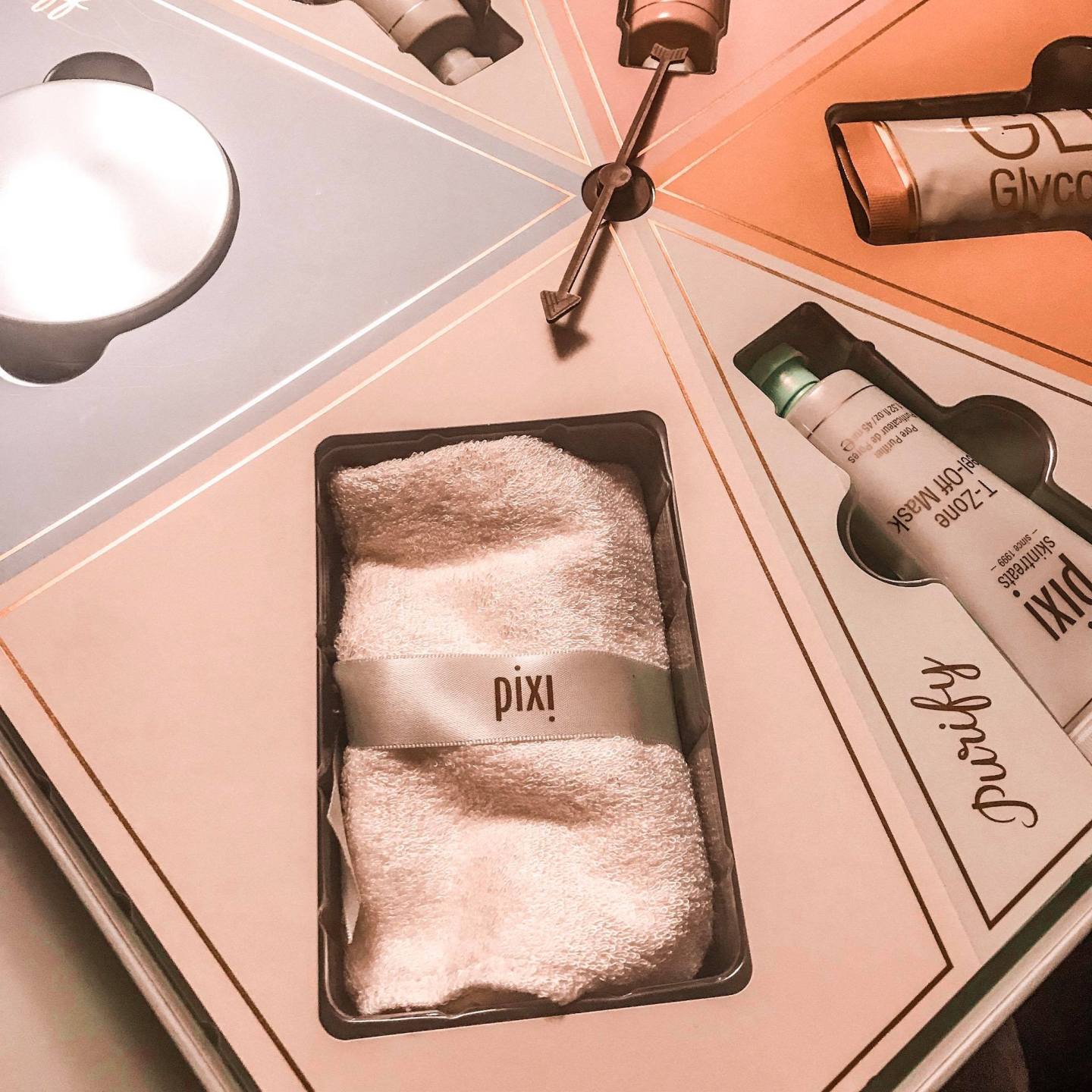 I personally love using cloths in my skincare routine so this was a great little add-on!
AHHH! I'm still screaming.
I'll be doing a review on these very soon so make sure to subscribe to the blog before you go!
Again, HUGE THANK YOU TO THE PIXI BEAUTY TEAM! YOU TRULY MADE MY BLOGGING EXPERIENCE THAT MUCH GREATER. This token of kindness really has me in awe. Never would I EVER have thought that I'd be receiving Pixi Beauty PR.
Thank you to everyone for believing in me & supporting me throughout my blogging journey. <3
Let me know if you've tried out some of these Pixi masks, I'd love to know.
Hope you enjoyed the post loves!
Have you caught up on my recent ones? Catch up HERE!
Please make sure to follow me on all of my socials & subscribe to the blog before you leave so that you don't miss a single thing!
Thank you!
X