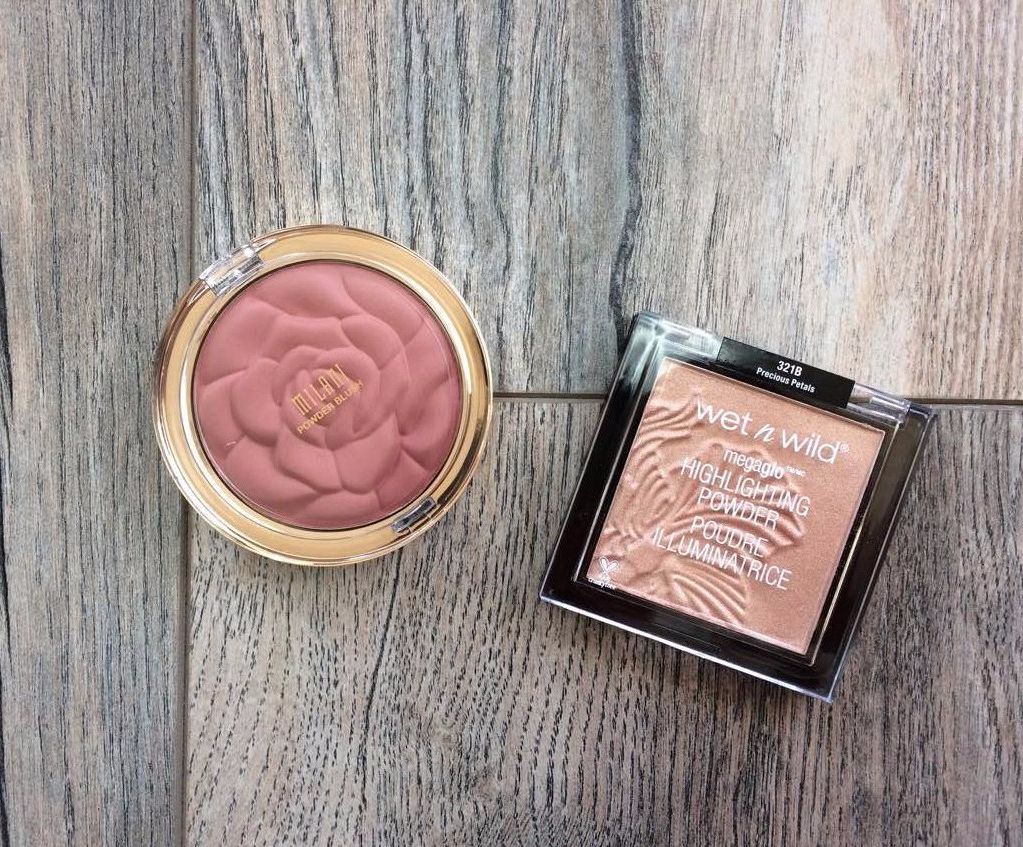 HEY MY LOVES! I WAS AT REXALL ON MONDAY AND DECIDED TO PICK UP THESE TWO PRODUCTS THAT ARE NEW TO ME (BUT HAVE BEEN OUT FOR SOME TIME NOW)- THE MILANI ROSE BLUSH IN "ROMANTIC ROSE" AND THE WET N WILD MEGAGLO HIGHLIGHTING POWDER IN "PRECIOUS PETALS." ALTHOUGH MILANI COSMETICS HAS BEEN IN CANADA FOR A WHILE, THE NEW 2017 RANGE OF WET N WILD PRODUCTS ARE FINALLY HERE IN CANADA AT SELECT REXALL & WALMART LOCATIONS!
THIS HIGHLIGHT WAS ONE OF THE FIRST NEWER ITEMS THAT I SAW IN THE FIXTURE THEY PUT UP. I SURE DO HOPE THEY BRING MORE PRODUCTS OVER FROM THE U.S. SOON THOUGH! LIKE POKEMON, I LEGIT GOTTA "CATCH" EM' ALL! (LOL!) HERE'S A MINI REVIEW OF WHAT I THOUGHT OF BOTH OF THE PRODUCTS I RECENTLY PURCHASED… LET ME KNOW WHAT YOU THINK! XX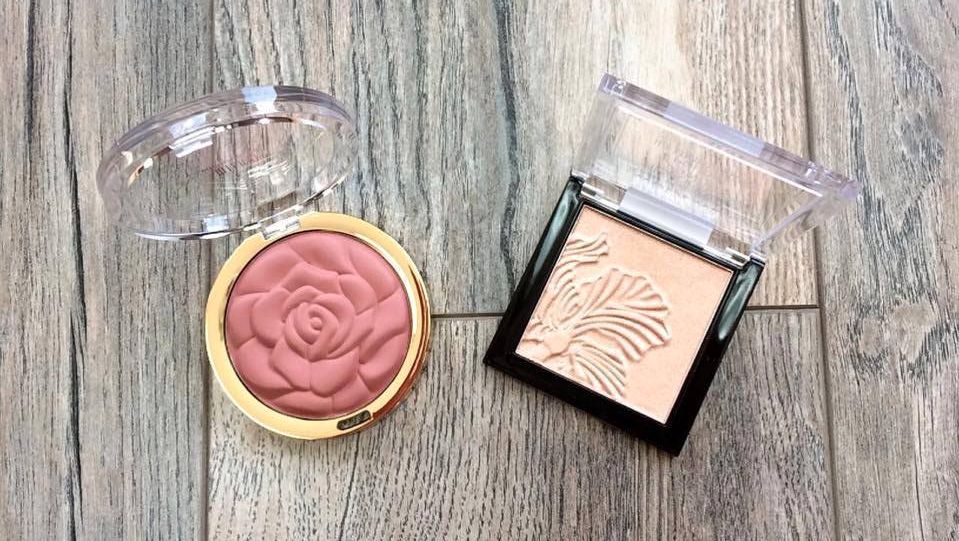 I'VE BEEN SEEING THE MILANI ROSE BLUSH EVERYWHERE, SO I THOUGHT I'D PICK IT UP WITH AN EXTRA 15% DISCOUNT. IT COST ME ABOUT C$ 8.50 WITH THE DISCOUNT AND TAXES! NOT A BAD PRICE FOR SUCH A BEAUTIFUL MUTED ROSE TONED BLUSH! THIS WILL DEFINITELY GO WITH EVERY LOOK, NO MATTER HOW SIMPLE OR DRAMATIC!
When I first applied this blush, I was shocked at how easily this product blended into the skin. The blush looked absolutely stunning, giving me a beautiful flush to the cheeks. It was not over-done as some blushes can become, and gave me a wonderful healthy-looking complexion. The only downside to this blush was the fact that it had a horrid smell to it. I'm not sure if it was just my blush that smelled like this so don't hold me to it! It could be a defective product. The smell dissipates after you apply it though, so I didn't mind too much. Overall, this rose-toned blush is def a winner in my books! ESPECIALLY for the price!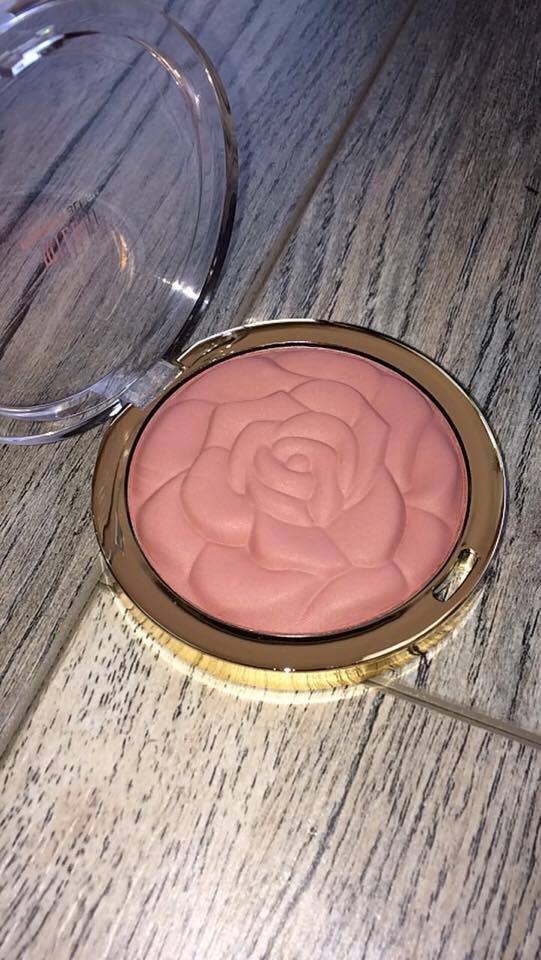 NOW, ON TO THE HIGHLIGHTER! ALL I CAN SAY ABOUT THIS PRODUCT IS THAT IT IS ABSOLUTELY AMAZING. IT ACTUALLY REMINDS ME OF A VERY PRICEY HIGH-END HIGHLIGHTER THAT I JUST PURCHASED…SO THAT IN ITSELF IS ALREADY AN AWESOME REASON AS TO WHY YOU SHOULD GRAB IT!
When I applied this beautiful highlighter to my face, the highlight seemed subtle at first, but I was able to intensify it quite a bit. It reminded me a lot of this brand new highlighter that I just purchased by Dior- the nude air luminizer in 001. I swatched both side by side and realised that there wasn't any real difference. If I had known, I probably wouldn't have splurged on the Dior one! So if you are ballin' on a budget, I def recommend you trying this highlighter out. It's a beautiful warm champagne with a hint of a rose-gold undertone to it. I could definitely see this working on any skin tone, and if you're unsure if it'd work with you, there's also another colour called "crown of my canopy!" Overall, I absolutely do recommend this highlighter & I know I'll be using this for an everyday soft glow to the skin.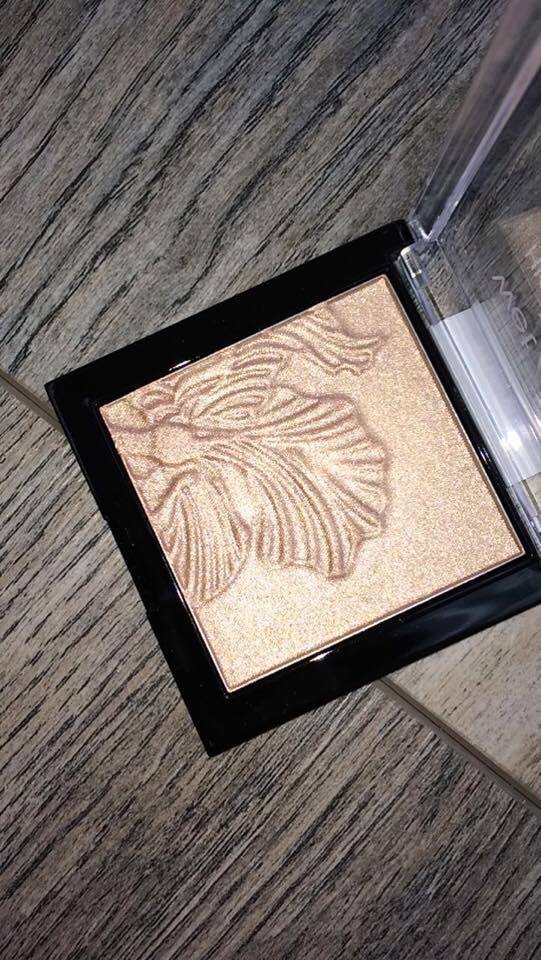 THANK YOU SO MUCH FOR READING THIS MINI REVIEW GUYS! I HOPE YOU ENJOYED <3 LET ME KNOW WHAT YOU THINK!
PLEASE TAKE THE TIME TO GO CHECK OUT MY YOUTUBE CHANNEL BTW, I'D REALLY APPRECIATE IT! MUCH LOVE XX
https://www.youtube.com/user/ayladiktas