So I was on a hunt in the market for a nice bronzer that would really give me that sun-kissed glow without looking like an oompa loompa. I'm going to be travelling to the Philippines soon, so I definitely wanted to make sure I packed a great bronzer with me… the question is which one?
I have a few standards when it comes to picking the right bronzer for me:
Cannot look orange on me
No huge glitter particles flying all over the place- doesn't have to be matte either though
No overpowering fragrance to it
As an avid Sephora in-store and online shopper (not so proud of this tbh!), I came across the Laura Mercier baked blush bronze compact. I have been eyeing this for a while to be honest but I'd always put this on the backburner. Since this was my birthday month though, I decided to put this on my "what to get me for my special day" list. Luckily enough, my friend was able to pick this up for me (thanks Jade!)
I wasn't sure if I was going to like it, but I gotta say that I am truly in love with this product! Let me tell you why…
---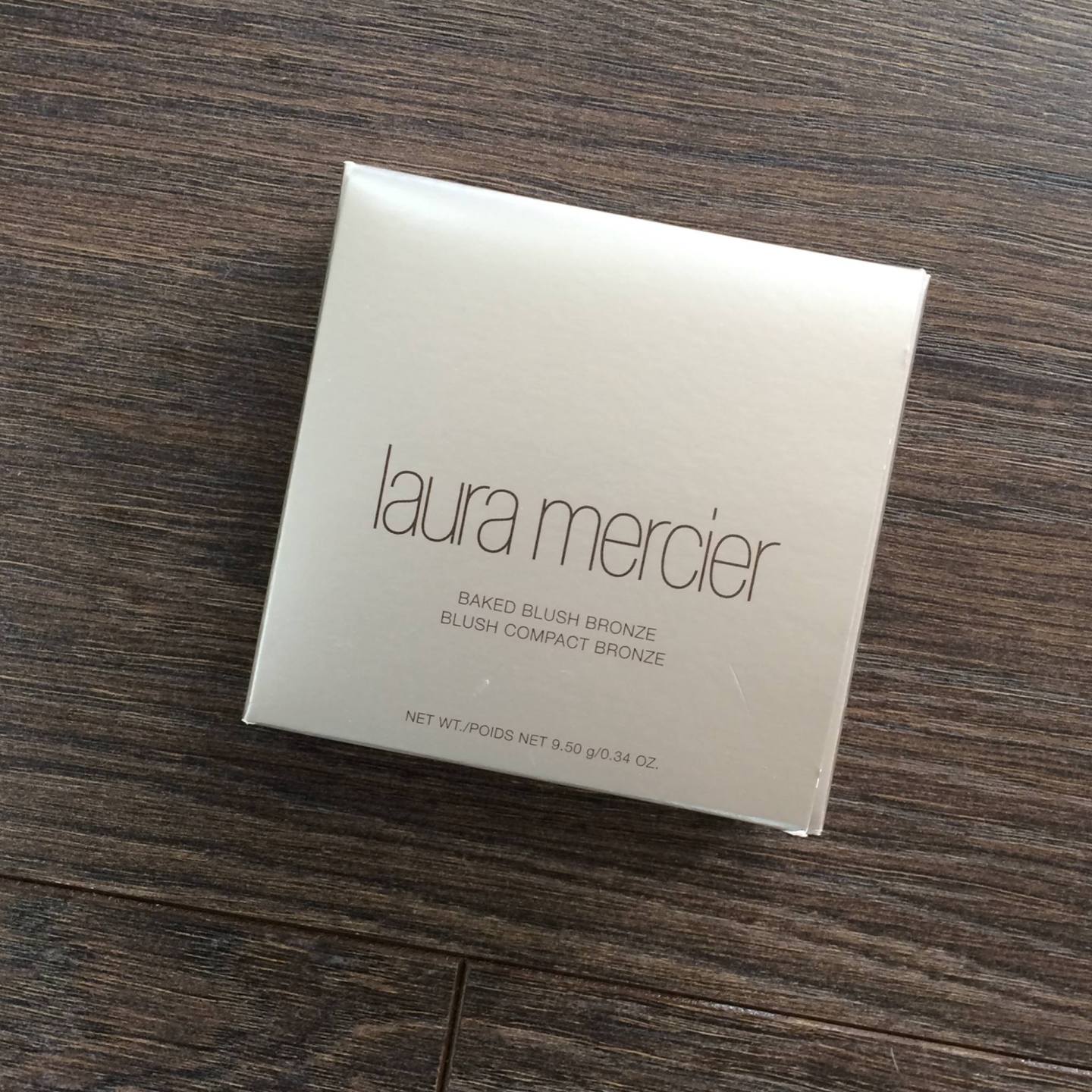 ---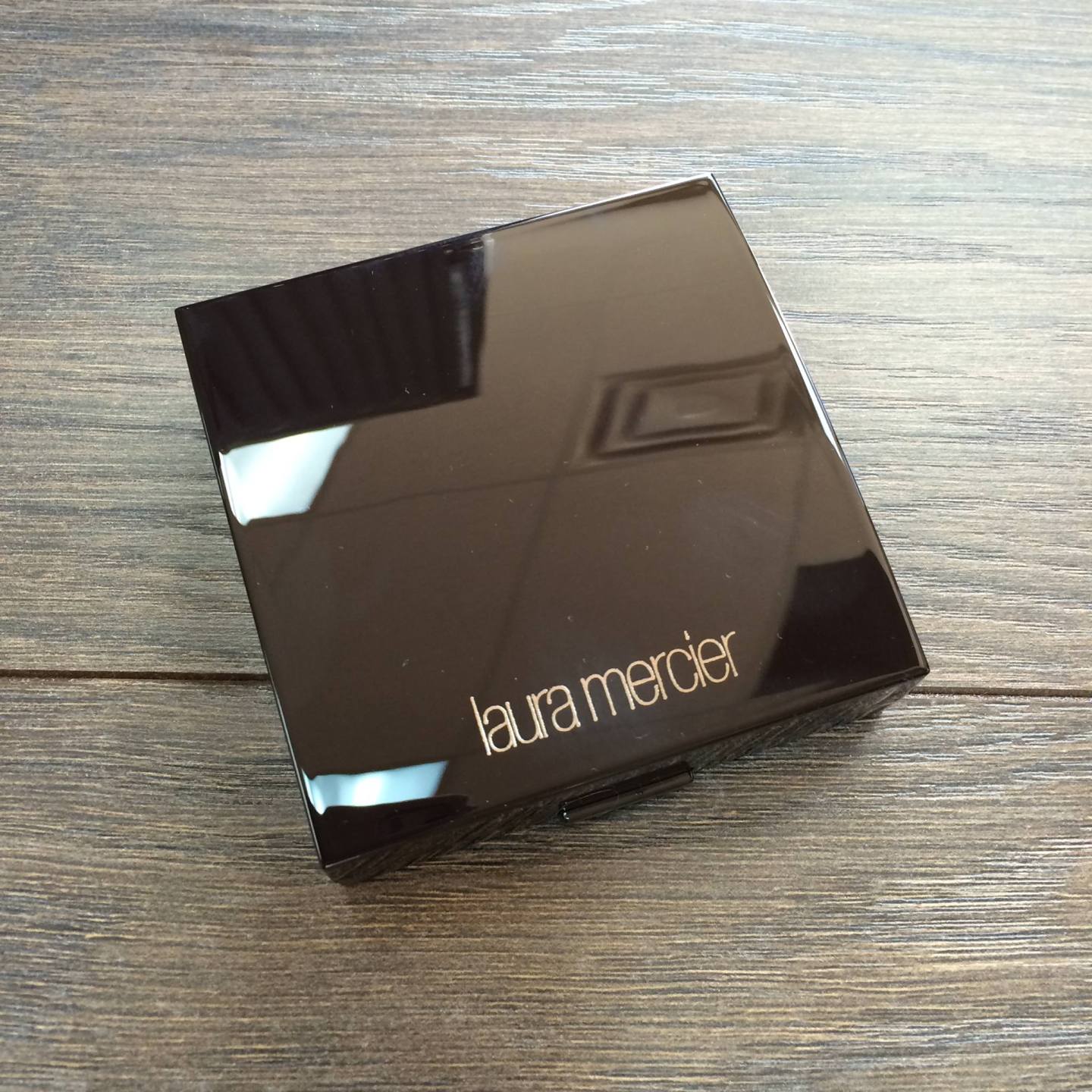 ---
The bronzer is encased in this brown yet very reflective-type plastic packaging. I believe it is the signature casing for a lot of LM products. I really like the feel of the compact in your hands- it has a good weight to it and does feel quite luxurious. On to the actual product!
---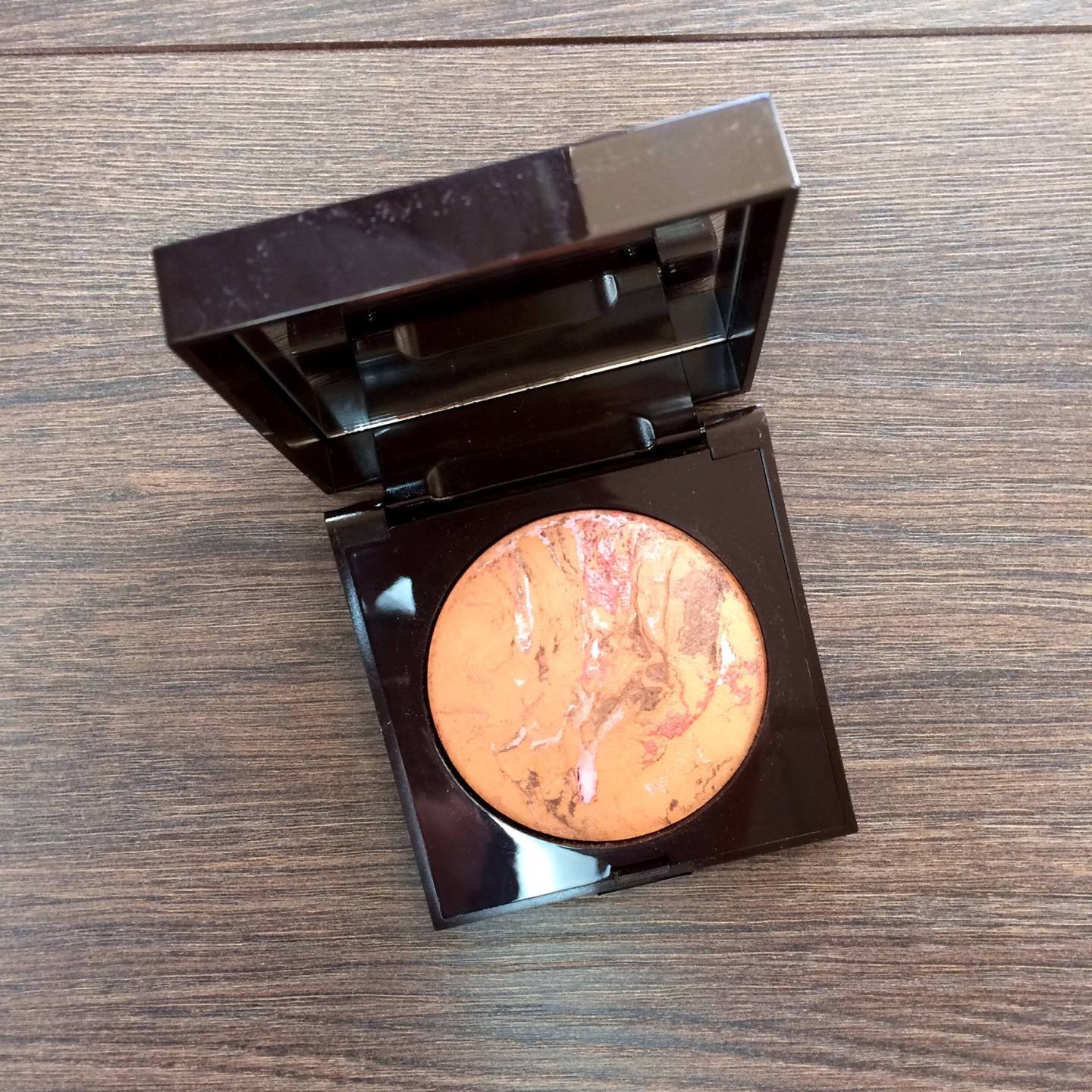 ---
The cool thing is, this bronzer actually doubles as a blush- hence the name "blush bronze." As you can see the bronze blush has a range of colours rippling throughout. Warm tones of brown, red, and pinks can be seen trickling through the overall medium-bronze shade which is beautifully highlighted with bits of shimmer. On the skin, I would say it gives an overall "glowy" bronzed look- it has a wonderful sheen and does not look glittery whatsoever.
How I Apply:
I like using this to give me a more structured look by applying it right under my cheekbones. For a flush of colour, I pop it lightly onto the centred areas or "apples" of my cheeks and the perimeters of the face to give it a bit more dimension.
---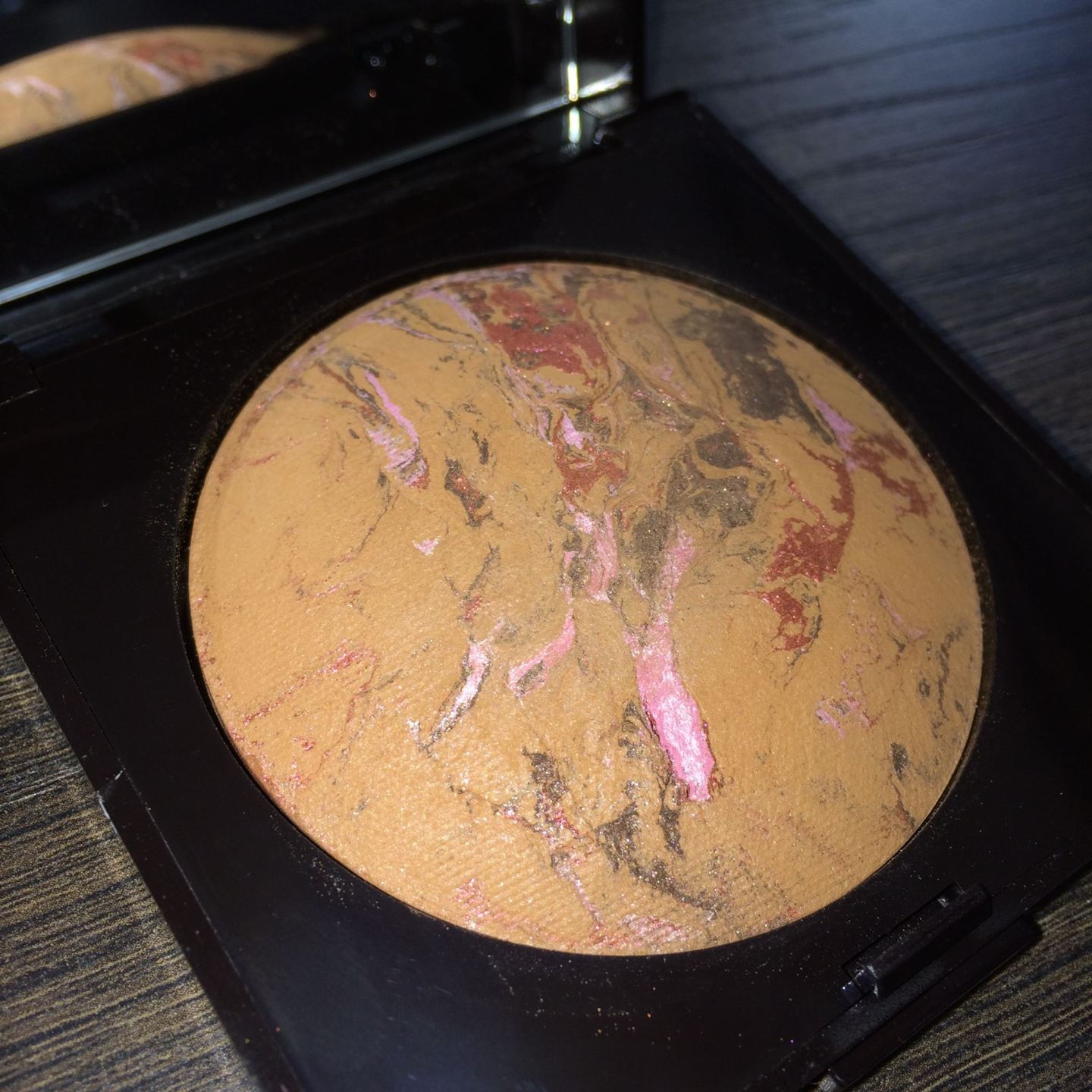 FLASH PHOTO
---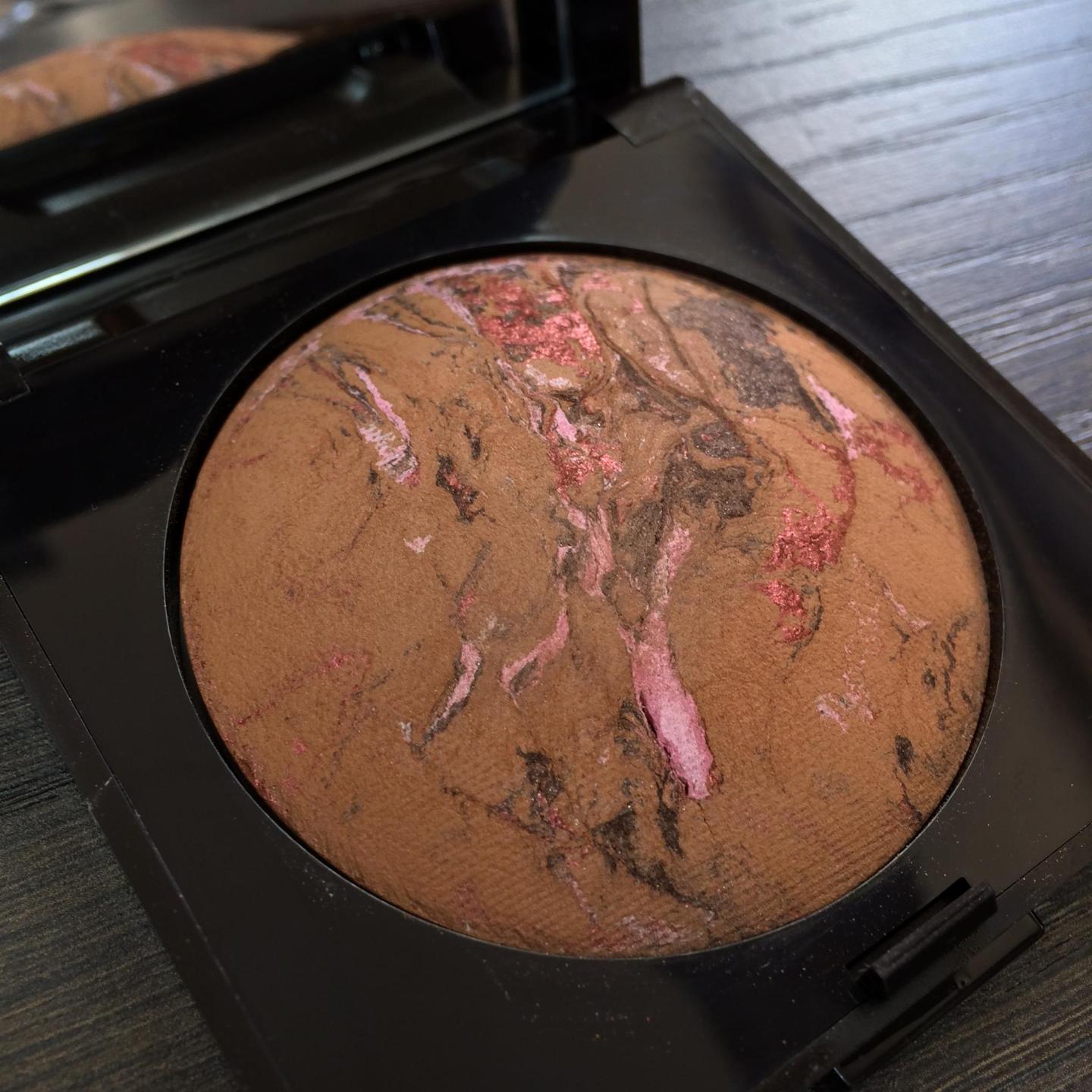 NATURAL LIGHTING
---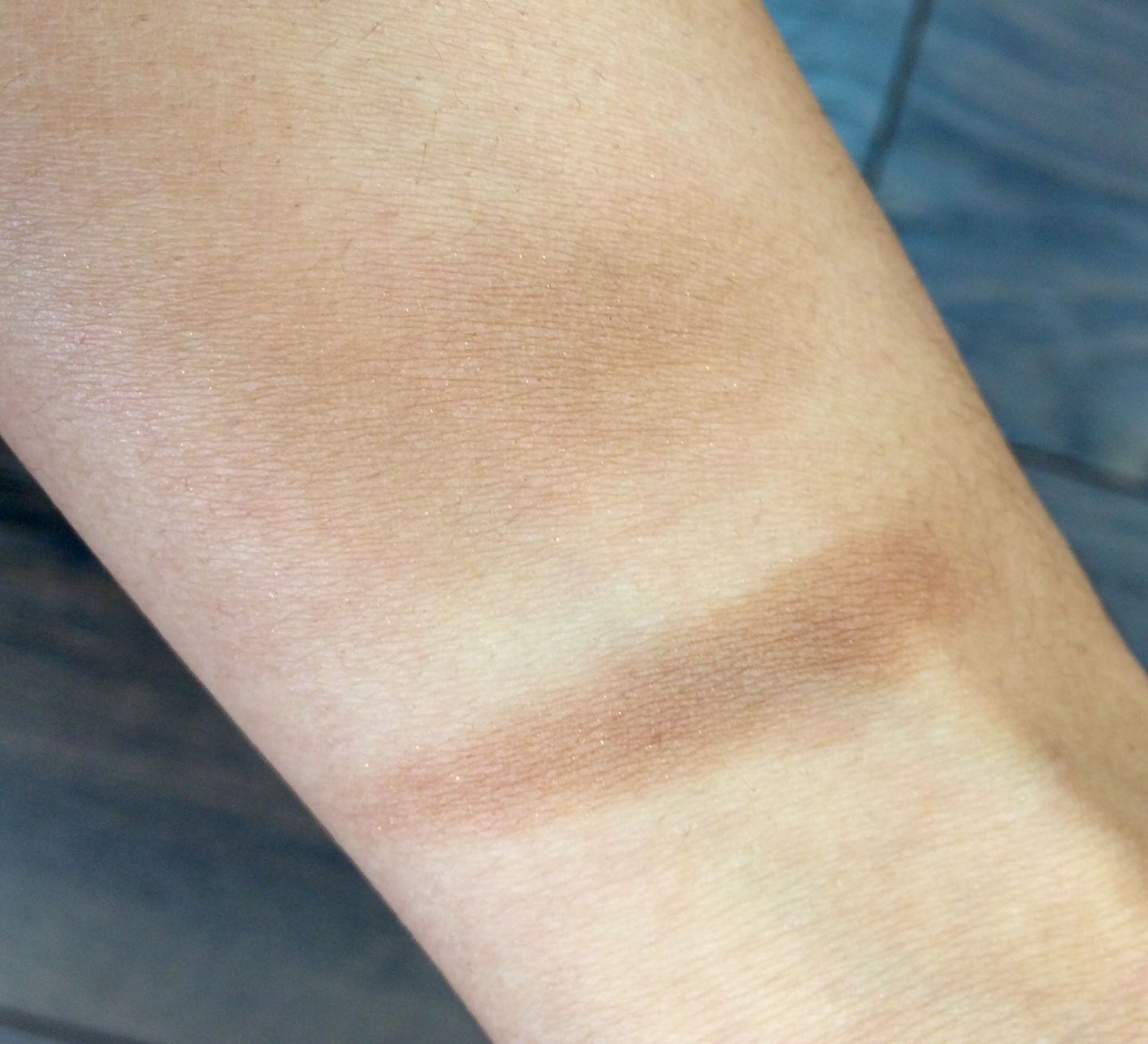 ---
Above are swatches of the product. I only swiped once (bottom swatch) and blended the product out to show you how it looks when working it into the skin. For reference, my skin tone is a "natural beige"- not too light yet not too medium either.
Don't you just love the colour? Not too warm yet also not too much of a cool tone. Perfect for an all-over glow or a chiselled contour look. With this blush/bronzer you can practically use this for anything!
---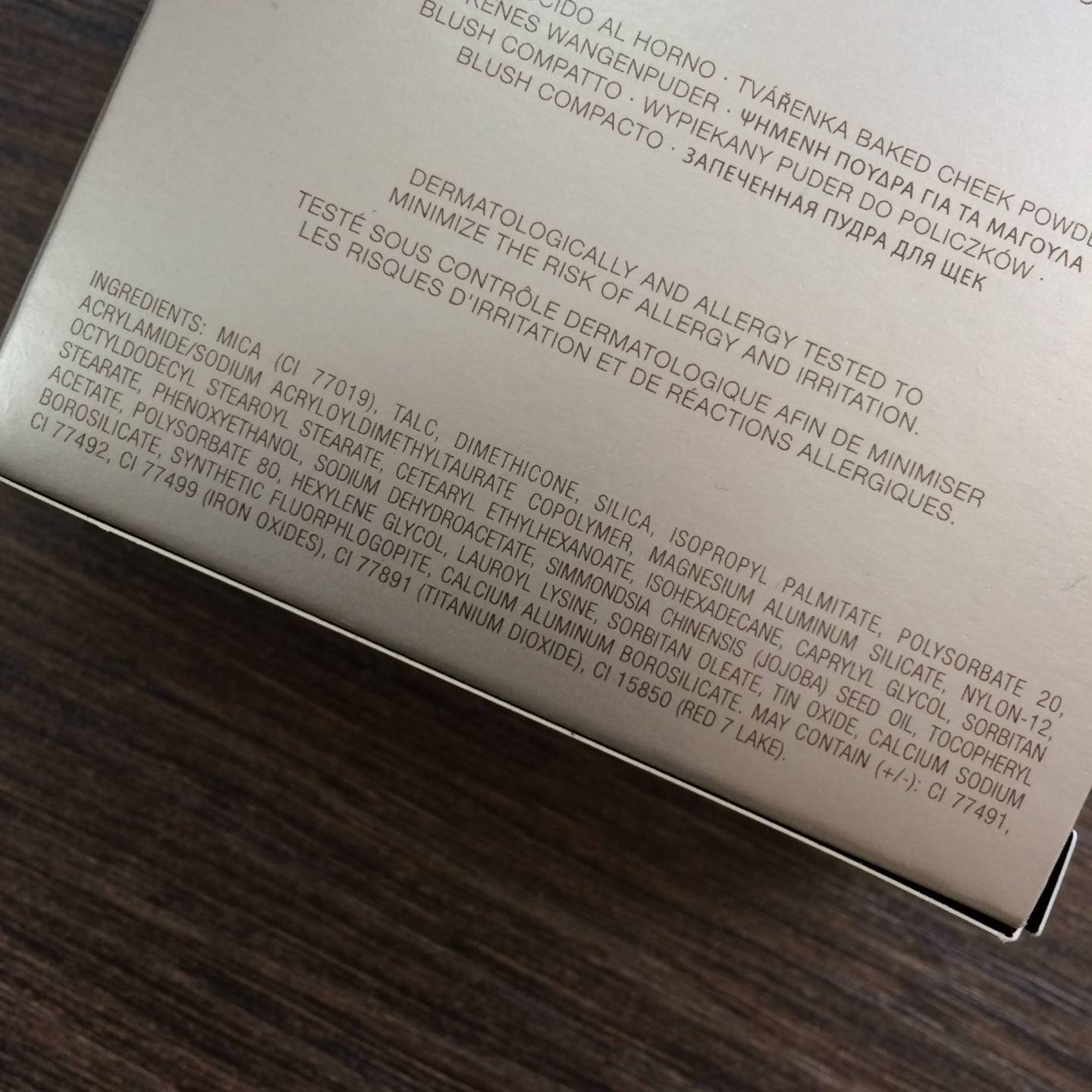 Ingredients List
---
My Thoughts?
Overall, I absolutely love this bronzer! It looks amazing on the skin by giving it a nice bronzed glow. You'll basically be looking like J-Lo after you apply it, which is never a bad thing… am I right, or am I right? BTW, this bronzer retails for $42.00 CAN plus tax on the Sephora website. For the amount of product, I would say it's a pretty good deal. This should definitely last you a while!
Hope you enjoyed my review! Let me know if you have the product- I'd really love to know your thoughts on it 🙂
XO